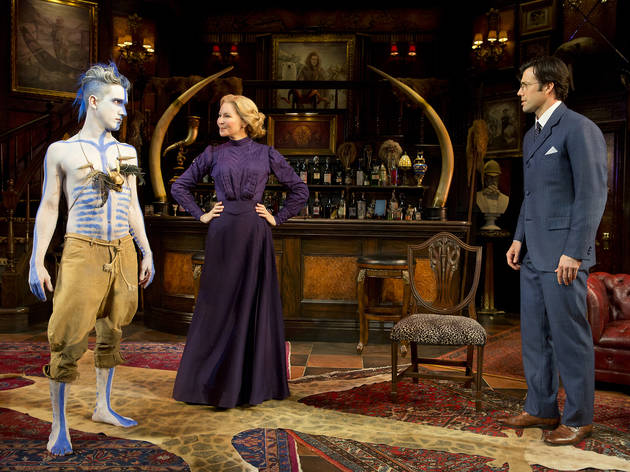 1/6
Photograph: Joan Marcus
The Explorers Club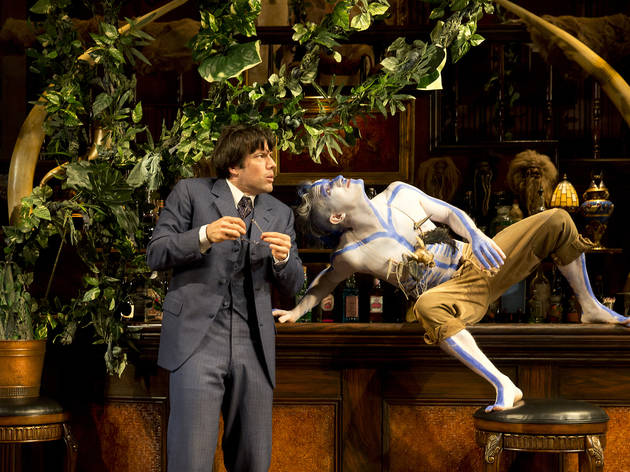 2/6
Photograph: Joan Marcus
The Explorers Club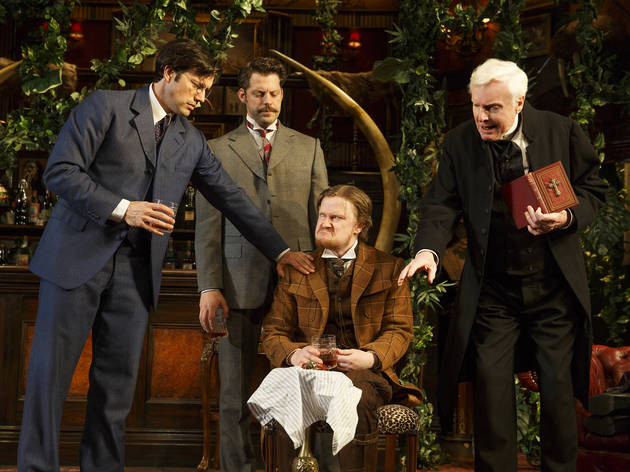 3/6
Photograph: Joan Marcus
The Explorers Club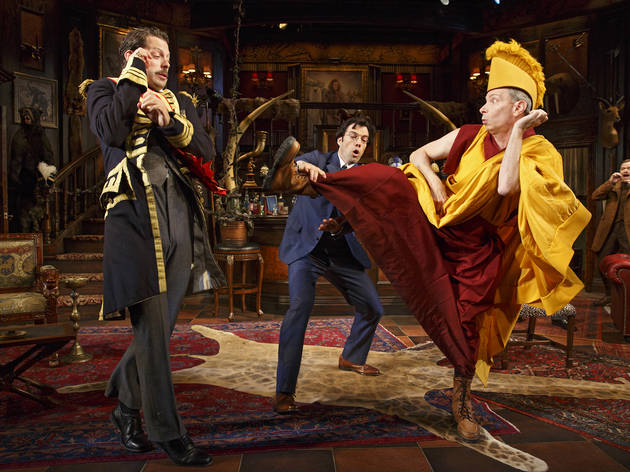 4/6
Photograph: Joan Marcus
The Explorers Club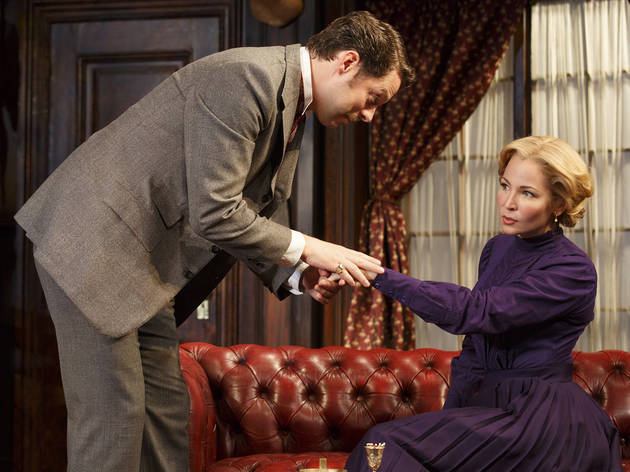 5/6
Photograph: Joan Marcus
The Explorers Club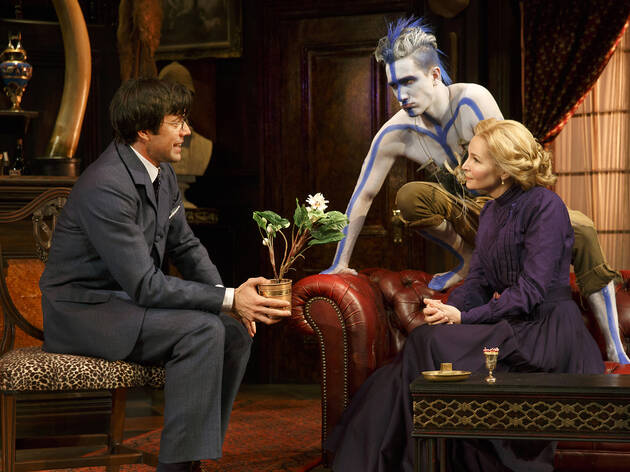 6/6
Photograph: Joan Marcus
The Explorers Club
Time Out says
The Explorers Club. Manhattan Theatre Club (see Off Broadway). By Nell Benjamin. Directed by Marc Bruni. With ensemble cast. Running time: 1hr 45mins. One intermission.
The Explorers Club: plot synopsis
Nell Benjamin—best known as the coauthor of musicals (including Legally Blonde and Sarah, Plain and Tall)—branches into historical comedy with this tale of a 19th-century English men's club shaken by the possibility of a female member. The promising cast, directed by Marc Bruni, includes Lorenzo Pisoni, Jennifer Westfeldt, Steven Boyer, Carson Elrod, David Furr and John McMartin.
The Explorers Club: theater review by David Cote
A bar occupies center stage in Donyale Werle's superbly cluttered set for The Explorers Club. Festooned with taxidermied animals, shrunken heads, two massive elephant tusks and one rather shabby black bear, the title location is where Victorian men of science ponder the mysteries of nature while genteelly getting blotto. The centrality of the bar is key: to a plot twist, as well as to daredevil stunts involving fast-sliding highball glasses. But the most impressive act of mixology belongs to playwright Nell Benjamin, whose comedy recipe goes a little like this: two parts Blackadder, one part Monty Python, a dash of Shaw, shake wildly and garnish with fresh feminist ire.
A freewheeling farce given a seriously demented production by an inspired cast, The Explorers Club takes place in London, 1879, and its goofy, tangent-filled tale is set in motion by Phyllida Spotte-Hume (velvety Jennifer Westfeldt), a bush traveler who brings back a member of the fictitious NaKong tribe nicknamed Luigi (Carson Elrod, unrecognizable in blue paint and fake teeth). Despite having survived the jungle armed with only a spoon, Spotte-Hume is a woman, therefore barred from joining this august society. Pining for her, nebbishy botanist Lucius Fretway (Lorenzo Pisoni) pleads with the starchy membership, which includes sanctimonius Bible-thumper Sloane (John McMartin), reptile whisperer Cope (Brian Avers), and Walling (Steven Boyer), a scientist uncomfortably close to his guinea pigs. Harry Percy (David Furr), the flashy discoverer of the "East Pole," shows up to swagger and offer romantic rivalry.
More broad, anthropological satire ensues, most of it at admirably great speed. There are rioting Irishmen, a vengeance-minded Buddhist monk and elaborate choreography involving cocktails lobbed about the room. Not every joke lands and there are bumps in director Marc Bruni's madcap pacing, but none of it stops an ace cast hell-bent on ham. As a sweet summer concoction, this one goes down easy and gets you happy.—Theater review by David Cote
Follow David Cote on Twitter: @davidcote
Ticket Offers from Time Out New York
Looking for tickets to a Broadway or Off Broadway show? Time Out Offers brings you terrific discounts on tickets to the latest New York theater. Want even more ideas? Check out Time Out New York's complete listings of Broadway, Off Broadway and Off-Off Broadway shows, and browse all available tickets.
Details
Users say