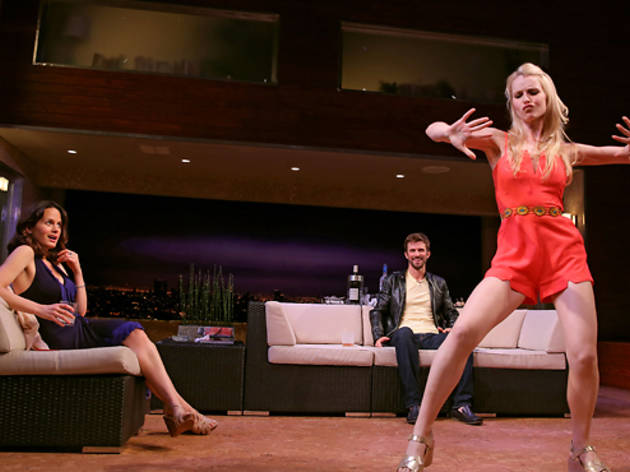 1/6
Photograph: Joan Marcus
The Money Shot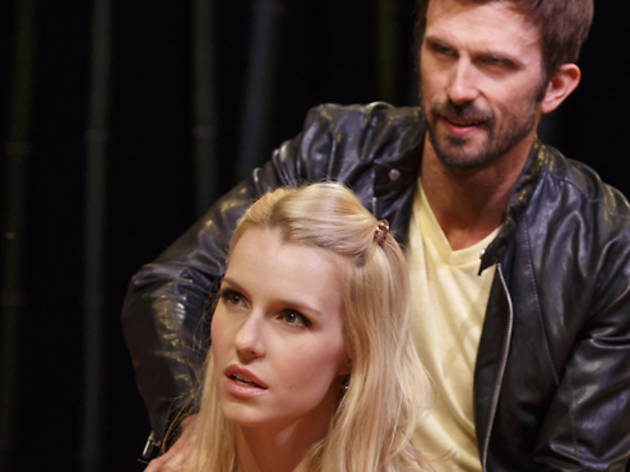 2/6
Photograph: Joan Marcus
The Money Shot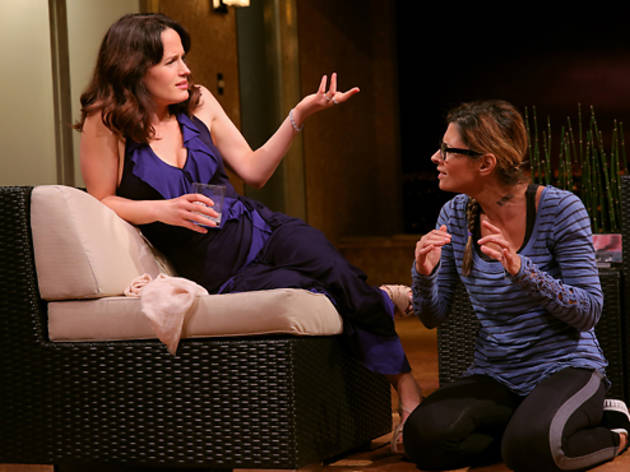 3/6
Photograph: Joan Marcus
The Money Shot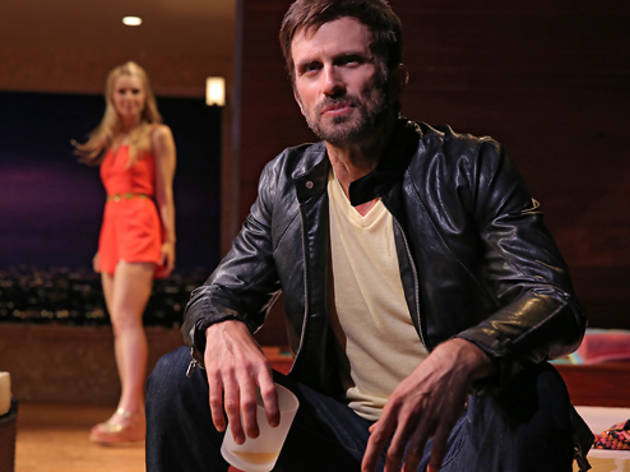 4/6
Photograph: Joan Marcus
The Money Shot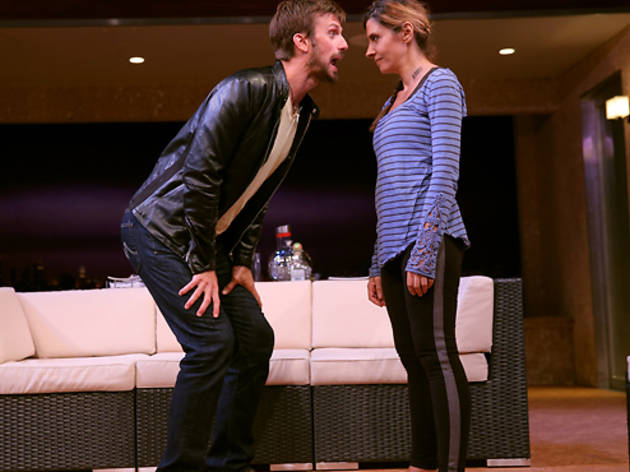 5/6
Photograph: Joan Marcus
The Money Shot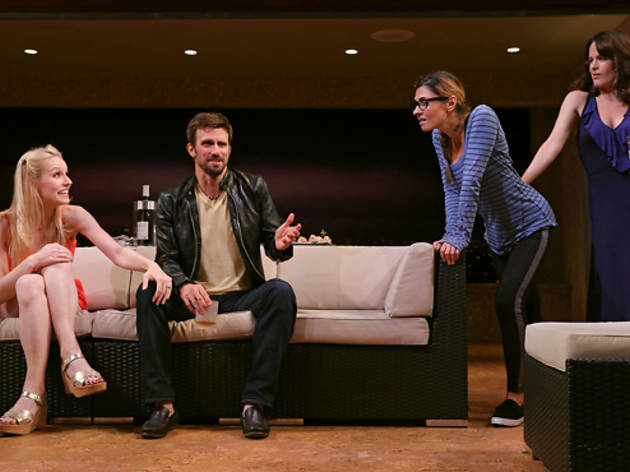 6/6
Photograph: Joan Marcus
The Money Shot
The Money Shot. Lucille Lortel Theatre (Off Broadway). By Neil LaBute. Directed by Terry Kinney. With Fred Weller, Elizabeth Reaser, Callie Thorne, Gia Crovatin. Running time: 1hr 35mins. No intermission.
The Money Shot: In brief
Frederick Weller and Elizabeth Reaser play Hollywood stars whose flagging careers may get boosted by a daring European director in a taboo-flouting dark comedy by the prolific, misanthropic Neil LaBute (Reasons to Be Pretty). Callie Thorne and Gia Crovatin play their respective romantic partners; Terry Kinney directs for MCC Theater.
The Money Shot: Theater review by Adam Feldman
"…suck on that, you little bitch!": This bon mot is the first line of dialogue in The Money Shot, and little else in the play surpasses it in wit. Neil LaBute's snide comedy, about movie stars and the romantic partners dragged along in their finicky wakes, actually begins a few moments earlier, with a lightning storm of paparazzi flashbulbs. It's as though LaBute shared the belief, sometimes attributed to 19th-century Native Americans, that being photographed stole your soul. That might account for the utter spiritual and intellectual vacancy he ascribes to his characters, albeit in ways that are ultimately no less vacant.
Fred Weller, charismatic as ever and impressively fit, plays Steve, a moronic boor of an action-flick star with a young, blond airhead of a wife, Missy (Crovatin), whom he treats like a dog. Elizabeth Reaser is Karen, a classical beauty sculpted from crumbling clay (and a raft of cultivated showbiz mannerisms); her girlfriend, Bev (Thorne), is a butch, Ivy-educated former athlete who works in postproduction. They have gathered in the Hollywood Hills to discuss the logistics of a sex scene that Steve and Karen are set to film with an envelope-pushing director from Belgium (which Steve doltishly insists is not part of Europe). How much of their bodies are they willing to expose to keep their aging fame alive?
Steve's homophobia and confident ignorance—"It's Cause & Effect, Bev. C & A"—seem mainly designed to make the audience feel smarter and superior. (No matter how little we think of him, we're in no danger of being wrong.) Directed by Terry Kinney, the four gifted actors perform their parts broadly, sometimes to the point of caricature, but what other choice do they have? They can't play for truth, because there's no truth at play, only glib contempt for overfamiliar targets. LaBute has built a career out of snappy misanthropy, and his best work can slice to the bone. In The Money Shot, however, he contents himself with jabbing little pricks on the surface of stardom.—Theater review by Adam Feldman
THE BOTTOM LINE LaBute shoots blanks in a Hollywood satire.
Follow Adam Feldman on Twitter: @FeldmanAdam
Rating Breakdown
5 star:

0

4 star:

0

3 star:

1

2 star:

0

1 star:

0
Just a question--do you and Mr. Cote tag-team on your reviews of Mr. LaBute's work? They share such a similar, snide.ish, let's see if we can get him to bite feel. Never really a review of the work as a time to make unnecessary comments about the playwright. No, I don think everything he's written is above approach, I do believe your columns are, for y'all, really about your collective I Despise Neil LaBute club, complete with a secret handshake.
I'm tutting your unprofessional work.