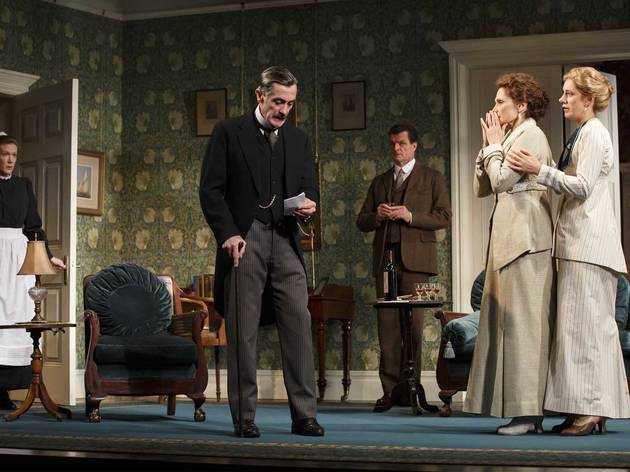 1/7
Photograph: Joan Marcus
The Winslow Boy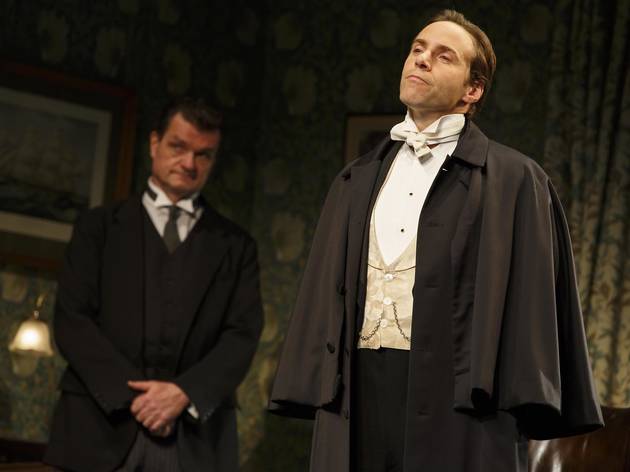 2/7
Photograph: Joan Marcus
The Winslow Boy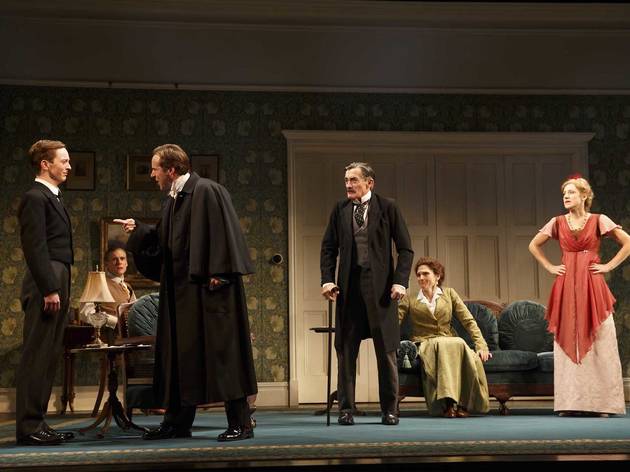 3/7
Photograph: Joan Marcus
The Winslow Boy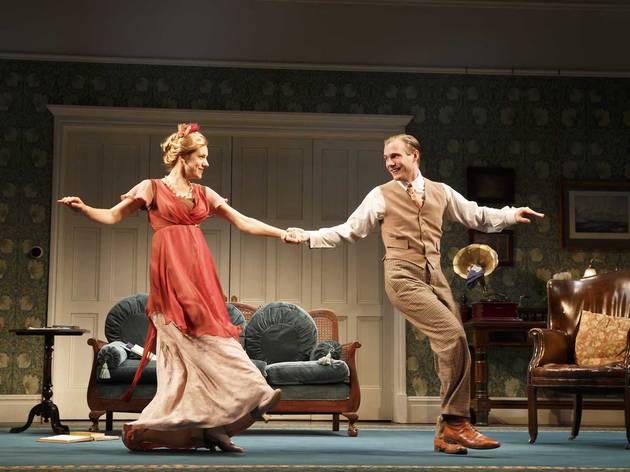 4/7
Photograph: Joan Marcus
The Winslow Boy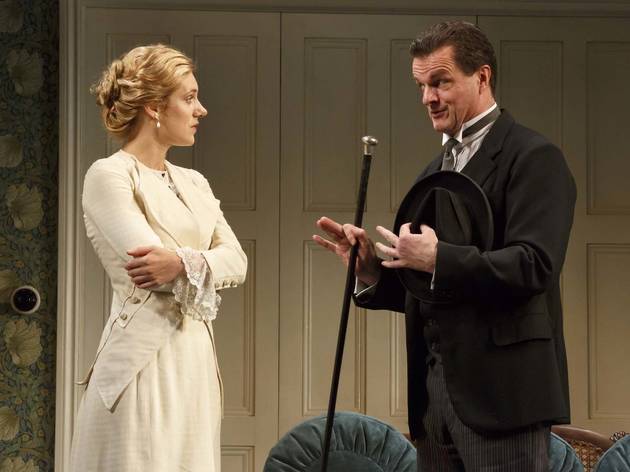 5/7
Photograph: Joan Marcus
The Winslow Boy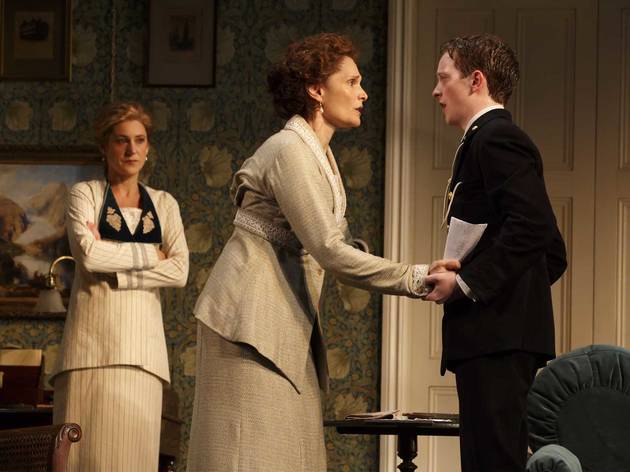 6/7
Photograph: Joan Marcus
The Winslow Boy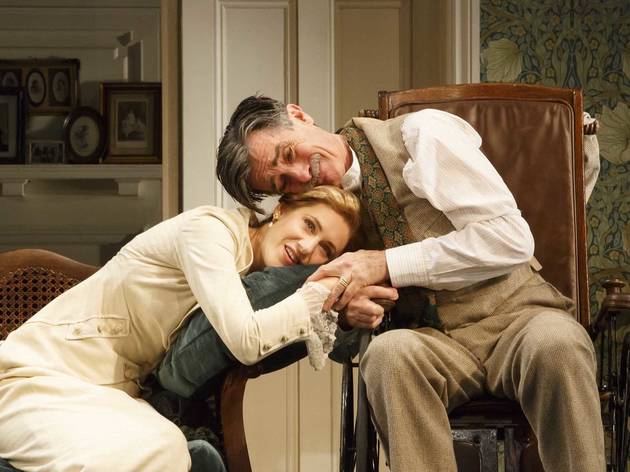 7/7
Photograph: Joan Marcus
The Winslow Boy
The Winslow Boy. American Airlines Theatre (see Broadway). By Terence Rattigan. Directed by Lindsay Posner. With Roger Rees, Charlotte Parry. Running time: 2hrs 35mins. One intermission.
The Winslow Boy: in brief
A national institution in England, Terence Rattigan is the poet laureate of 20th-century British repression and longing. His 1946 drama follows an Edwardian father's attempt to clear his expelled-student son's tarnished reputation. The cast of this Roundabout Theatre Company revival includes Roger Rees, Michael Cumpsty and Mary Elizabeth Mastrantonio. Lindsay Posner directs.
The Winslow Boy: theater review by Adam Feldman
The perfectly chosen floral green wallpaper of Peter McKintosh's set for The Winslow Boy is emblematic of the marvelous attention to detail that distinguishes Lindsay Posner's handsome revival. Terence Rattigan's crisp 1946 drama, inspired by a real incident that polarized Edwardian London, concerns the struggle of middle-class father Arthur Winslow to clear the name of his teenage son, Ronnie (Spencer David Milford)—and stand up for English fairness—after the lad is expelled from a naval academy for stealing a five-shilling postal order.
Roger Rees, in a superb performance, endows the gouty paterfamilias with palpable decency and warmth as he stakes his family's fortune on what seems a quixotic quest. The offstage legal drama is balanced against the shifting romantic prospects of Ronnie's suffragette sister, Catherine (a charming, self-assured Charlotte Parry), whose possible matches include a dogged family friend (Michael Cumpsty, endearingly cloddish) and the arrogant lawyer (a dashing Alessandro Nivola) who takes up Ronnie's case. And Rattigan's witty examination of the price of honor is subtly framed by a tragic irony: The looming "scrap" abroad that the play's young men are so eager to join will turn out, of course, to be World War I. Innocent the lamb may be, but slaughter yet awaits.—Theater review by Adam Feldman
THE BOTTOM LINE Drawing-room drama is rarely this inviting.
Follow Adam Feldman on Twitter: @FeldmanAdam
Ticket Offers from Time Out New York
Looking for tickets to a Broadway or Off Broadway show? Time Out Offers brings you terrific discounts on tickets to the latest New York theater. Want even more ideas? Check out Time Out New York's complete listings of Broadway, Off Broadway and Off-Off Broadway shows, and browse all available tickets.