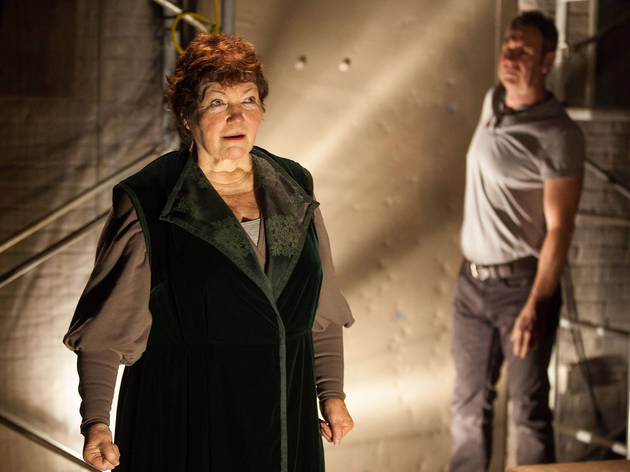 1/4
Photograph: Matthew Murphy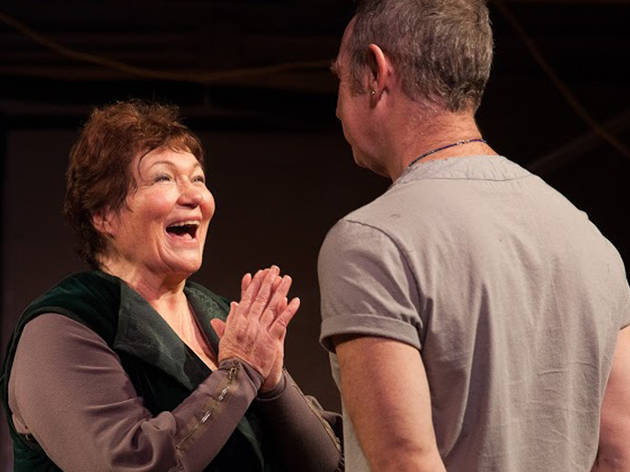 2/4
Photograph: Matthew Murphy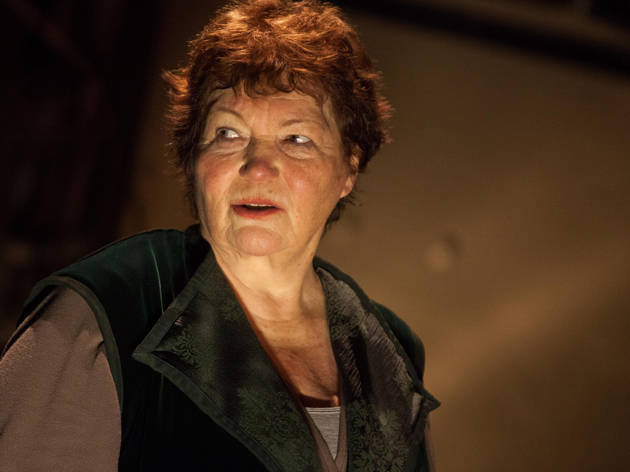 3/4
Photograph: Matthew Murphy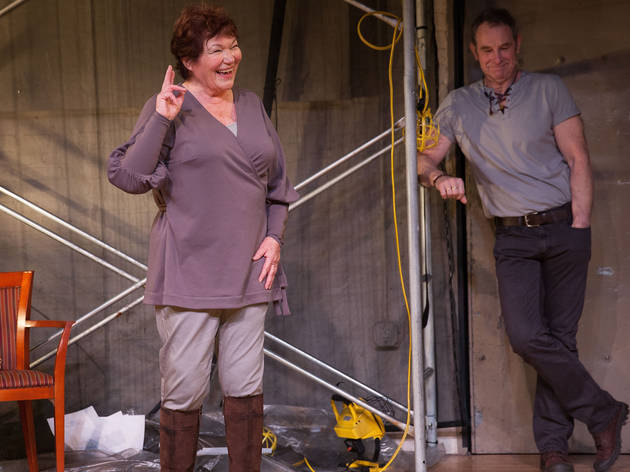 4/4
Photograph: Matthew Murphy
The Gym at Judson Church (see Off Broadway). Conceived by Tina Packer. Dir. Eric Tucker. With Packer, Nigel Gore. 2hrs 45mins. One intermission.
[Note: This is a review of Women of Will: An Overview. Packer also performs five other sections of Women of Will on some weekends. Check the show's website for details.]
This may sound bananas, but Tina Packer's Women of Will—nearly three hours long and a slow ride at times—needs more content. It's not a question of length but of density: This first installment of Packer's lecture-cum-master-class is actually a prequel, the executive summary of more fleshed-out bits to come. The other five play-length parts to Women of Will will each treat one of the phases she identifies in the Bard's developing treatment of female characters (early works see them as warrior ciphers or virginal blanks, later they become "truth-tellers"). But in this overview, Packer touches on all five stages, whizzing through her presentation, performing illustrative scenes alongside Nigel Gore and dropping mere scraps of insight. Hastiness, paradoxically, makes the show drag.
Packer has spent her life acting, directing and lecturing on Shakespeare (she founded Shakespeare & Company in Lenox, making her a hero to anyone who has dwelt in Massachusetts), so she draws on a deep well of knowledge. It is, though, frustrating that she never footnotes; there's a breezy, nonacademic treatment of facts here, and she makes zero reference to the umpteen-thousand volumes of research and analysis done by others. There's something wrong too with the balance between performance and lecture—her info-morsels fascinate far more than does her scenework, despite able direction by Eric Tucker. At 74, Packer still makes a lovely Rosalind—coquettish and twinkling—and you cannot overstate the infectiousness of her dirty, happy chuckle. But at the show's long-in-coming end, her joy isn't ours; we only know we should come back in the spring for the other parts, when she may be able to communicate it better.—Helen Shaw
Venue name:
Gym at Judson
Contact:
Address:
243 Thompson St
New York
10012

Cross street:
between Washington Sq South and W 3rd St
Transport:
Subway: A, C, E, B, D, F, M to W 4th St
Price:
$75
Event phone:
212-352-3101
Event website:
http://womenofwill.com