25 reasons we're thankful spring is finally here
So long, winter! Time to dig out those sunglasses—spring has officially sprung, and we couldn't be happier about it.
By Time Out contributors, edited by Marley Lynch Thu Mar 20 2014
1. NO. MORE. SNOW. (There better not be, or else!)
"Oh there is nothing like New York in the spring!"
2. You know that feeling where the wind blows past your skin, through your flesh and into your bones, where it replaces the marrow with a wintry mix of snow and ice? Yeah, the opposite of that.
3. Green things—other than dead Christmas trees frozen into dirty snow banks—are emerging on your block.
4. Signs of life: flowers, birds, biceps, the sliver of leg between a skirt and a long pair of stockings.
5. "SAD" stops being an acronym for the privileged few with a therapist and goes back to being a regular feeling we all can enjoy.
6. Opening the window in your apartment doesn't produce a shock akin to the Red Wedding.
7. No more beanie hat-hair (yay!) but also no more dogs in booties (boo).
8. There may not be much nature in this concrete jungle, but damned if that's going to stop you from enjoying spring's first flowers.
Photograph: Alex Strada
9. You can start exercising outdoors again—running, cycling or taking part in a massive public pillow fight.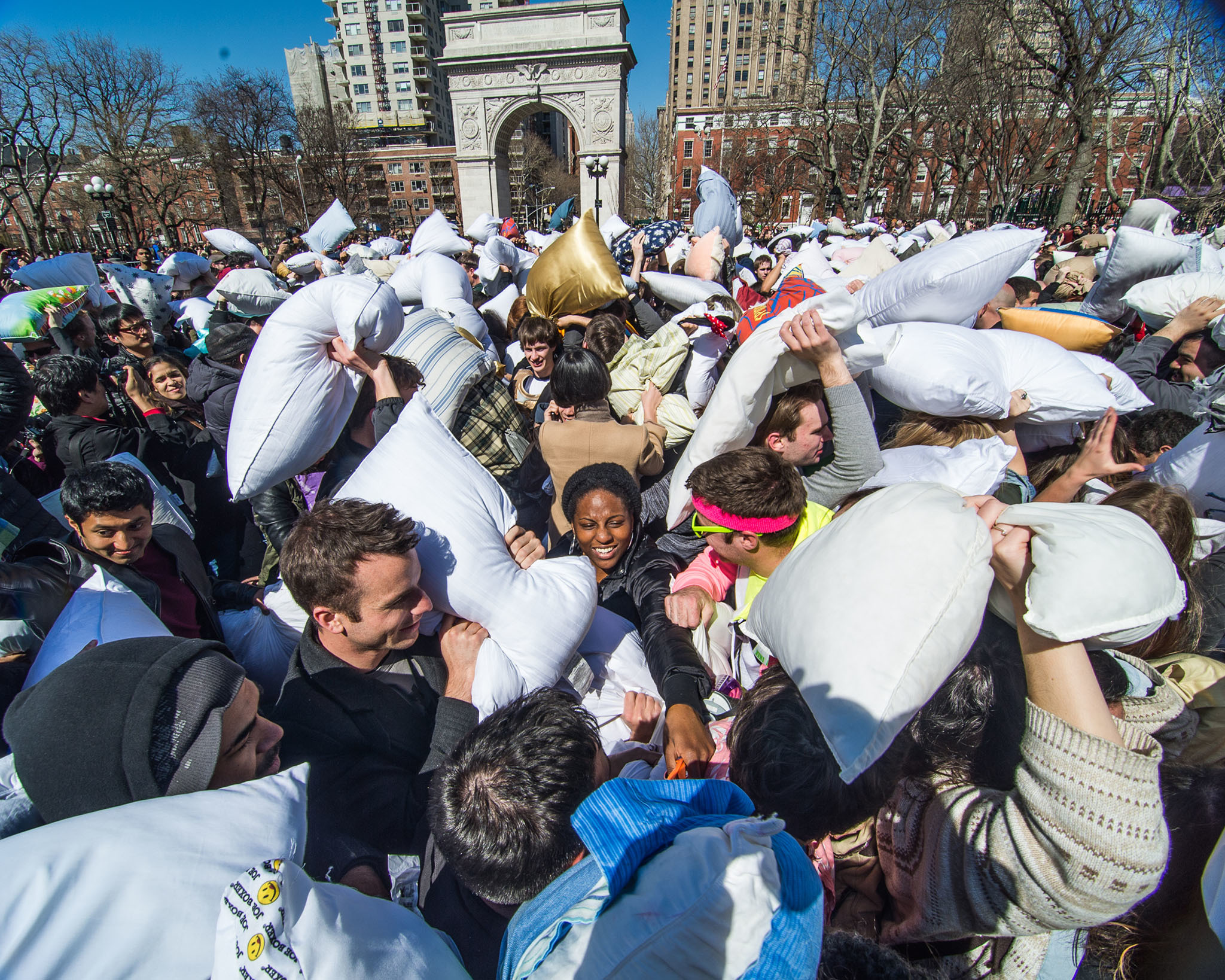 Photograph: Filip Wolak
10. The Tribeca Film Festival is bound to offer at least a few gems in the rough...
11. …and spring rain means romantic dates where you meet in front of Film Forum.
12. NYC's gay men are hitting the gym to get ready for the epic shirtlessness of the Black Party and Gay Pride.
13. "The crazy energy around Tony Awards time—basically now through June 8—is like no other time in the theatrical calendar."
14. Cinco de Mayo is approaching! Cheers, amigos.
15. You can trade in NYC's notoriously fickle public transit for actual walking.
16. You'll be able to kayak on the Hudson River, bliss out on the grass in Brooklyn Bridge Park and even get a little sunburned while not caring what time it is on a weekend afternoon.
Photograph: Philip Greenberg
17. You can walk outside in the sun without a massive puffy jacket and skip around like a cow that's just been let out of the winter barn.
18. You can indulge in the simple pleasure of drinking a beer outside, whether at a snazzy new beer hall or the divey equivalent of your friend's porch.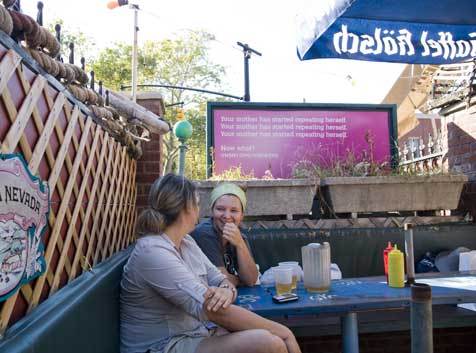 Gowanus Yacht Club
19. Not eating kale for every meal's greens: asparagus, peas and ramps, oh my!
Photograph courtesy Shutterstock
20. No more #coldselfies clogging your Instagram feed...
21. Instead, get ready to see pictures of your friends traveling all over the place.
22. You get to finally start biking again without needing six layers covering your exposed limbs/face/extremities. Hello, impromptu Citi Bike rides!
23. The Great Saunter, also known as the daylong walk around the entire island of Manhattan.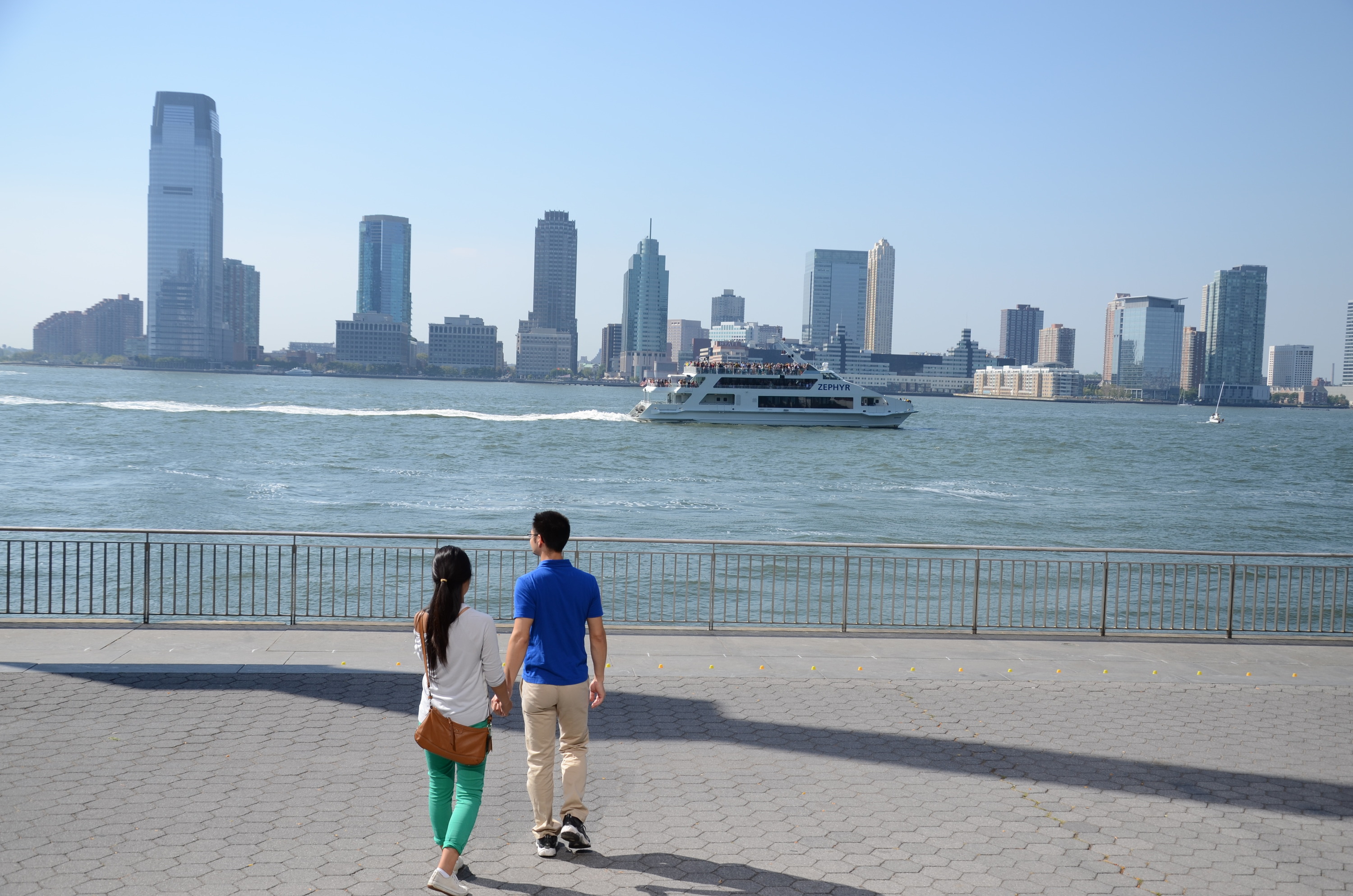 Photograph: Lissandra Melo / Shutterstock
24. People will be in better moods now that they're not freezing and in the dark all the time.
25. Because spring's arrival means that there are only
---
You might also like
---
Send tips and cat photos to:
Editor: Marley Lynch (@marleyasinbob)
marley.lynch@timeout.com
Time Out videos
---
---
@TimeOutNewYork
Subscribe to Time Out New York on Spotify for playlists and recommendations from our Music team.


Check out New York's best restaurants, hottest street style, cool apartments and more.