The cast of Broadway's Miss Saigon hits up the best city spots to beat the heat
It's a blazing hot summer in NYC, but these performers know how to cool off even when "The Heat is On"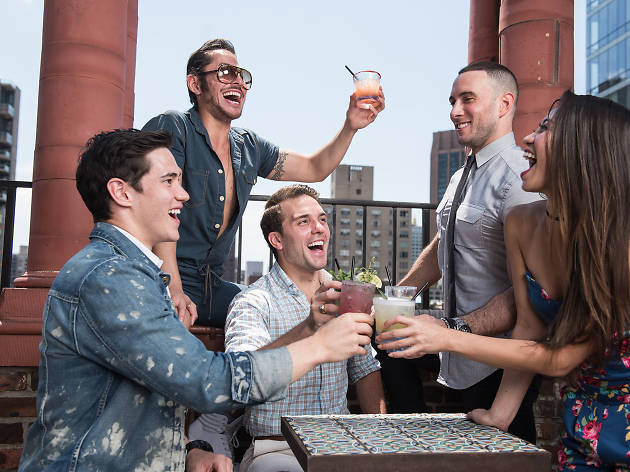 Man, it's a hot one. We all know the sticky, sweaty feeling of walking even a block or two during the humid summers of New York City, but fear not! There are some brilliant escapes from the incessant heat, and the cast of Broadway's Miss Saigon took us on a tour of their favorite chill-out spots. Whether you need a sweet, frozen treat, a cool drink in a dashing hotel, or a lingering dip on a rooftop pool, follow the cast's hot tips, and you'll be cool in no time. And don't miss the incredible show before its final Broadway performance on January 14th! Buy tickets now here.
Photographs: Teddy Wolff
Featuring: Carol Angeli, Mike Baerga, Taurean Everett, Paige Faure, Dan Horn, Lina Lee, Casey Lee Ross, Tiffany Toh, Anna-Lee Wright, Warren Yang
Whether you're ready to cannonball into the refreshing pool, or you just want to show off your hard-earned physique, the rooftop pool at Soho's Jimmy at the James New York hotel is your prime destination. Take in 360-degree city views while you sip on a cocktail and take in all the sights. "The Jimmy was definitely a nice escape from the sun," says ensemble cast member Lina Lee. "I'm always craving lying out by the pool so it was the perfect way to relax before the show." Plus, the rooftop has an intimate vibe. "Jimmy At The James has a wonderful, small and surprisingly quiet rooftop pool that overlooks the city in every direction," says ensemble member Taurean Everett. "Grab a drink from the bar, grab your shades, lay back, and enjoy!"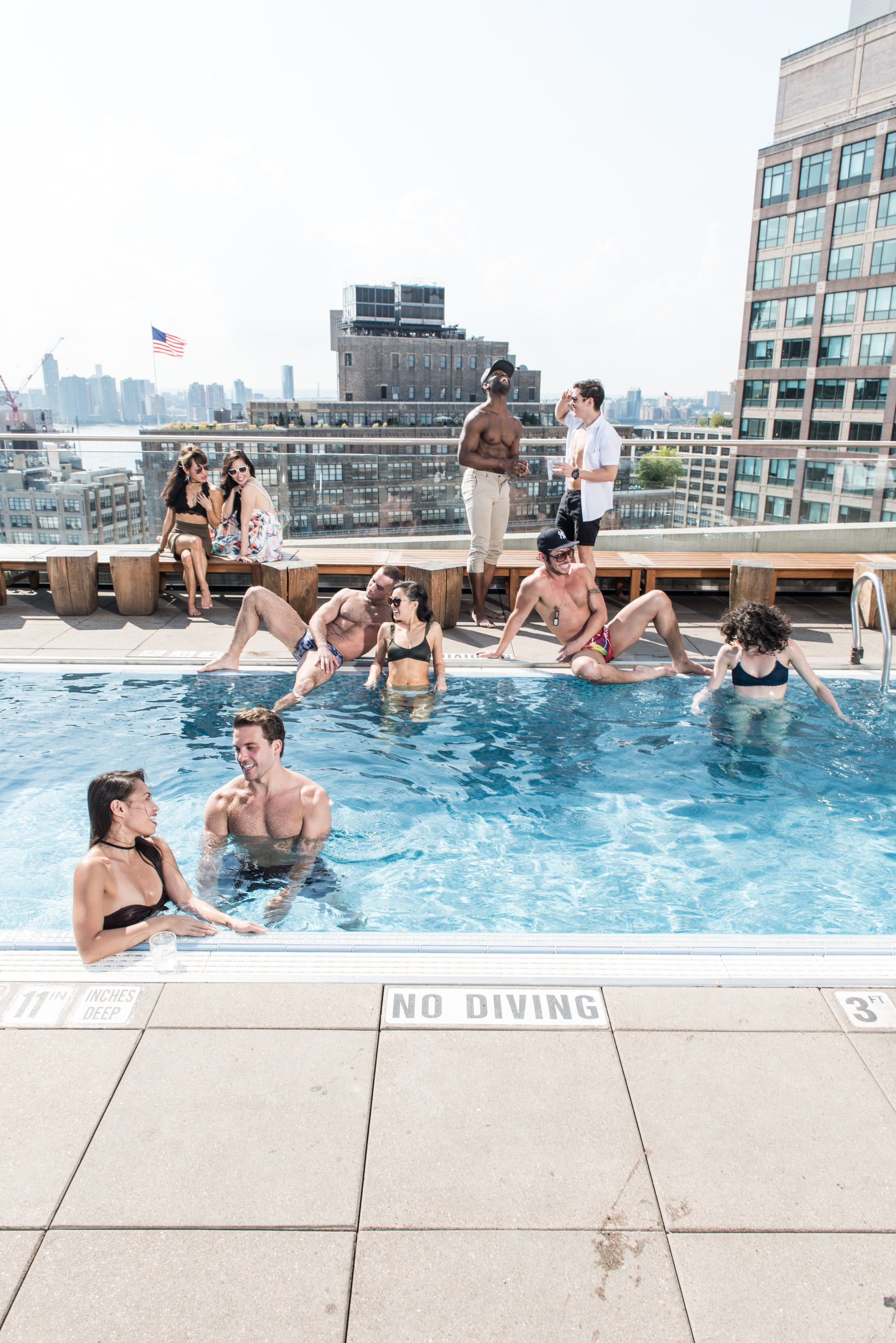 Featuring: Mike Baerga, Paige Faure, Tiffany Toh, Anna-Lee Wright
We all scream for ice cream! Especially when it's above 85 degrees out. The beloved Ample Hills Creamery (we stopped by the Gotham Market location) is known for its great ingredients and incredible flavors, like Ooey Gooey Butter Cake, Coffee Toffee Coffee and Strawberries and Cream. This August, there will even be a limited edition Miss Saigon-inspired flavor of ice cream: A Vietnamese cinnamon and cayenne pepper flavor aptly named The Heat Is On! The creamy goodness might just make you want to jump up on the counter and dance. "Gotham Market itself has every kind of food that I desire on the daily (I see you, Ivan Ramen!), but it's Ample Hills that blew my mind with their vegan "Oh Fudge" chocolate ice cream on a pretzel cone," says cast member Paige Faure, who covers for the character of Ellen. "It's often hard to find great vegan frozen treat options, but this was by far the best I've ever tasted. I'll be back...probably tomorrow." "Plus, Gotham Market has an amazingly large variety of craving satisfiers condensed within a fairly small area," says ensemble cast member Anna-Lee Wright.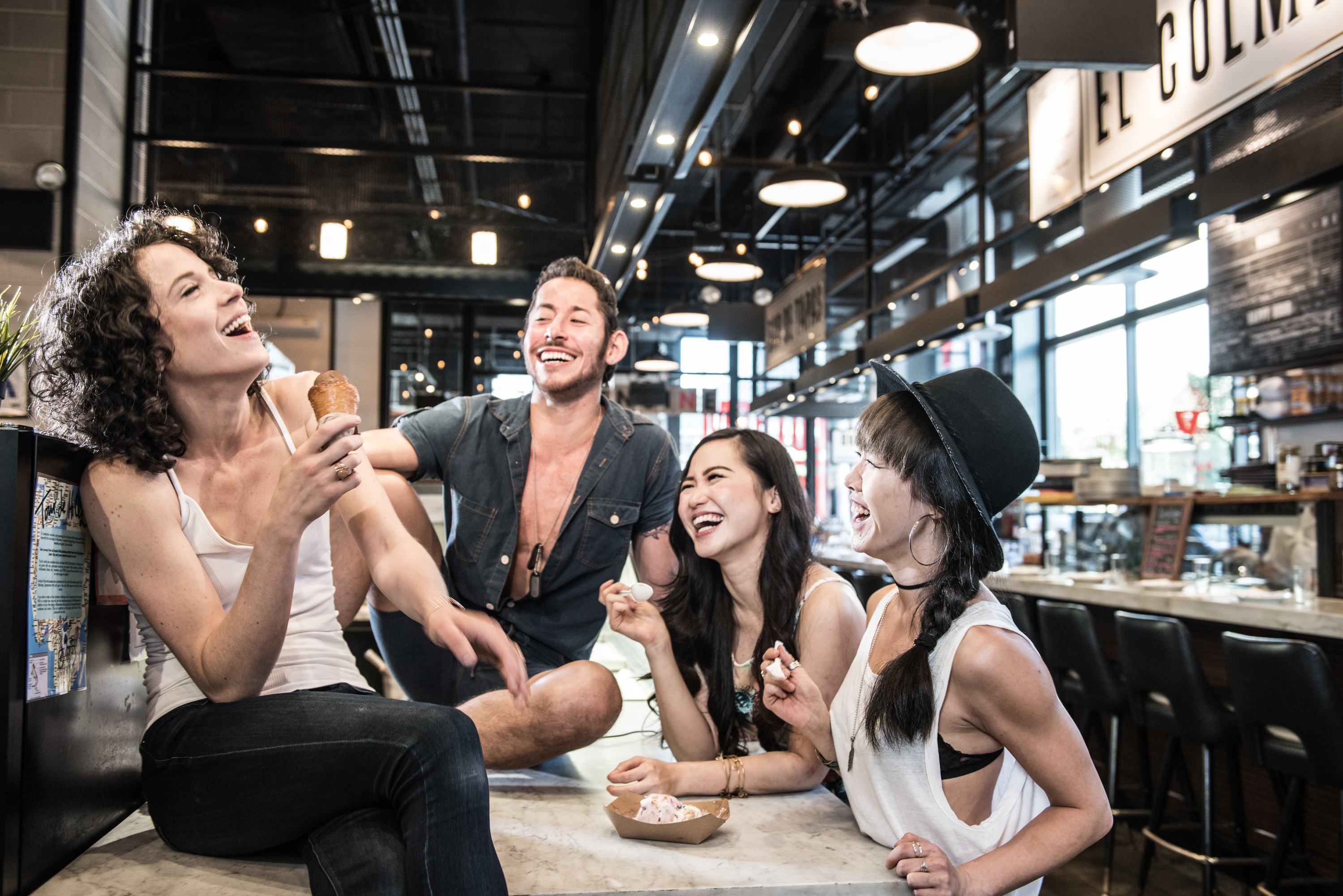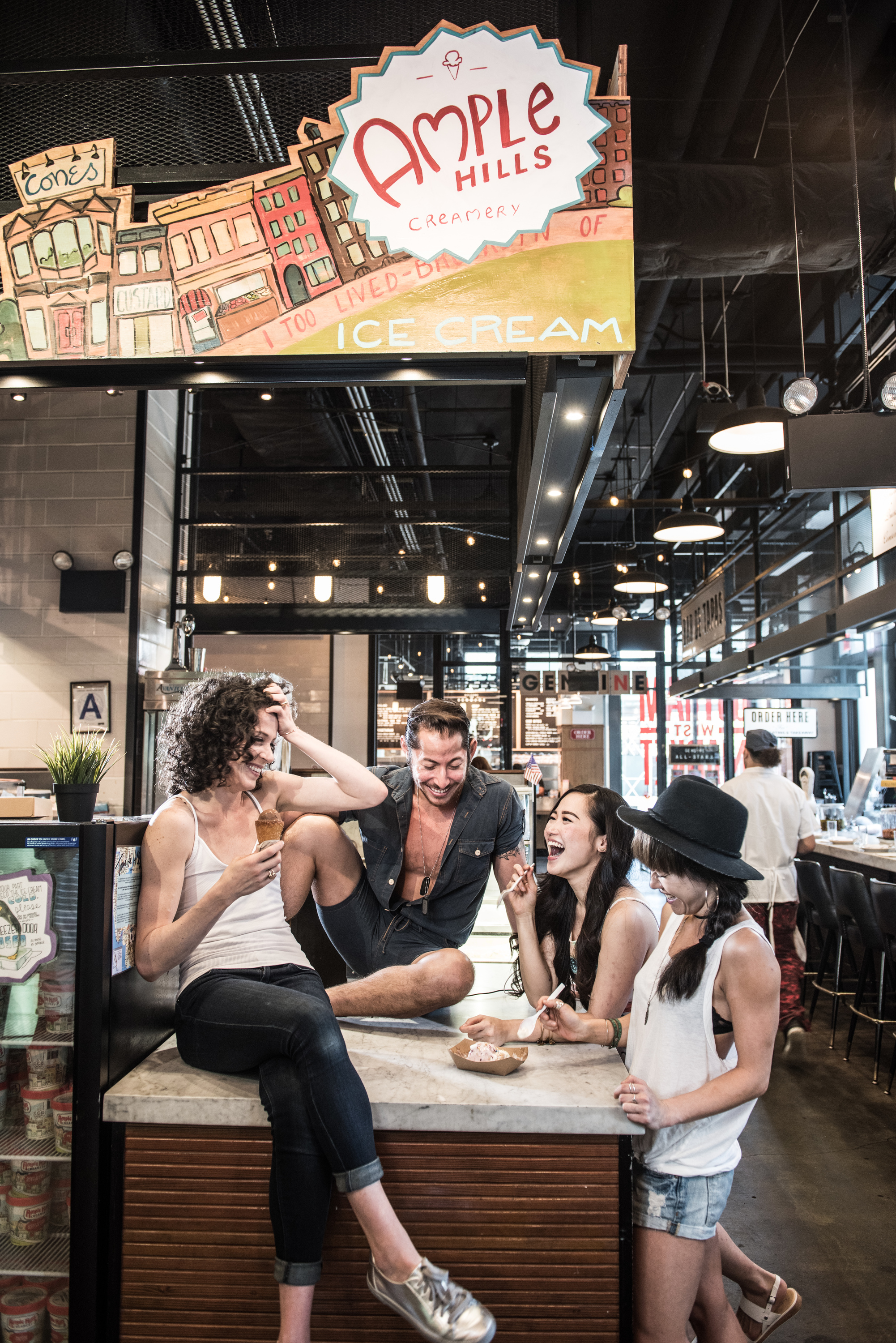 Featuring: Carol Angeli, Mike Baerga, Dan Horn, Casey Lee Ross, Warren Yang
When heat rises, you've got to get high! Head to the 17th floor of the Pod 39 hotel in Murray Hill to bask in all the glory of the rooftop bar. "The rooftop at Pod 39 is really unique and has a cool, laidback vibe that lets you escape the city's hustle and bustle," says dragon acrobat and ensemble cast member Warren Yang. "Nothing beats having a few tacos & a great cocktail on a hot day." The spot's gorgeous brick facade and hanging lights give off a romantic vibe, while the excellent cocktail list will keep the party going late into the night.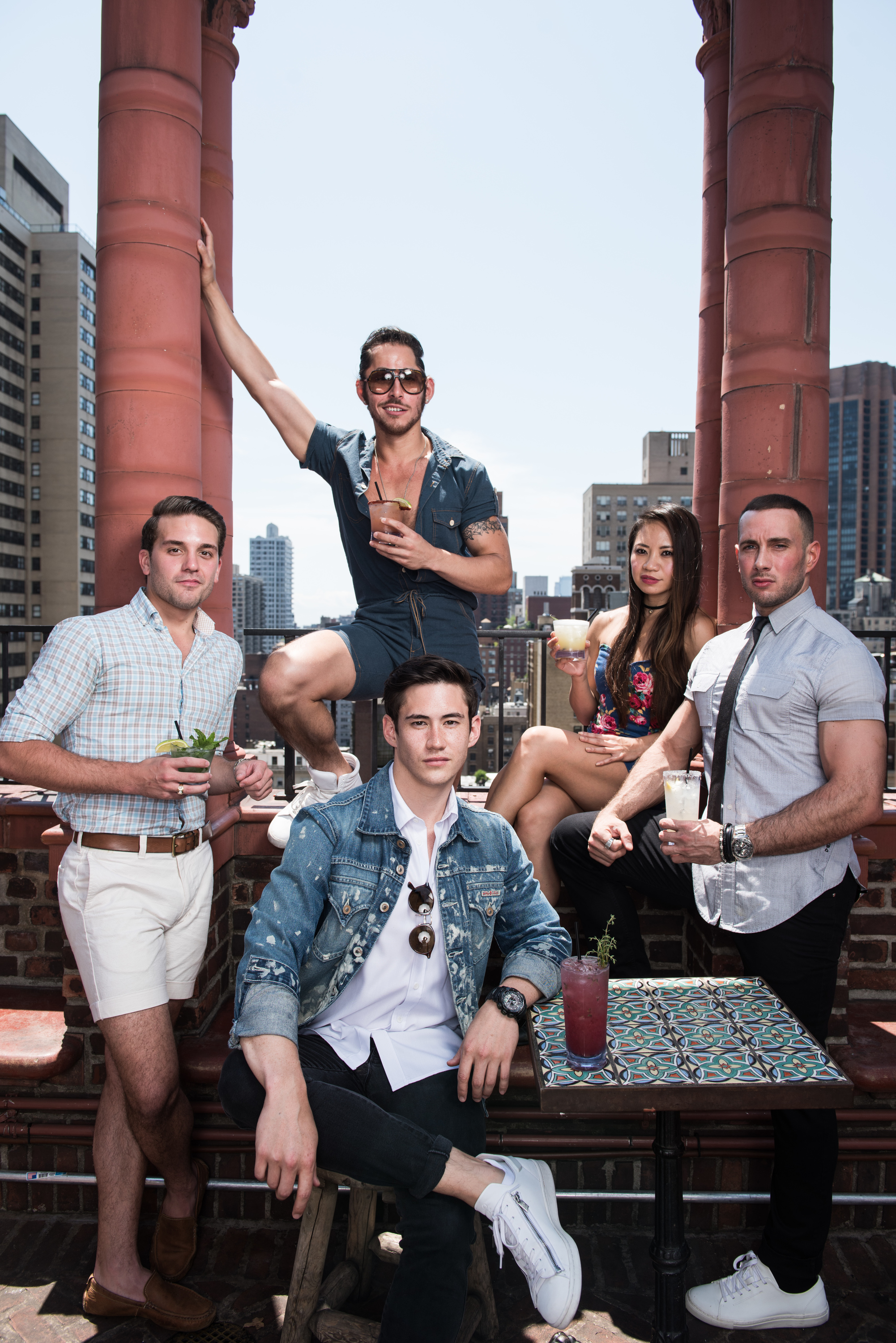 Featuring: Carol Angeli, Mike Baerga, Paige Faure, Dan Horn, Lina Lee, Casey Lee Ross, Warren Yang
When the sun finally starts to set on a scorching day, there's no better place to watch it go down than right on the water. Enjoy the best views of the Hudson River without ever leaving shore at the The Frying Pan, where you can dig into seafood and drinks while perched on the upper level of the Lightship Frying Pan, permanently docked at Pier 66 (so no worries about getting seasick). "Frying Pan Lightship is an NYC staple!" says swing and acrobat Mike Baerga. "Where else in the city could you enjoy amazing fish tacos, savory cocktails, and take a billion selfies overlooking the Hudson at Sunset? This is a definite date spot! (Now I just need to find a date.)"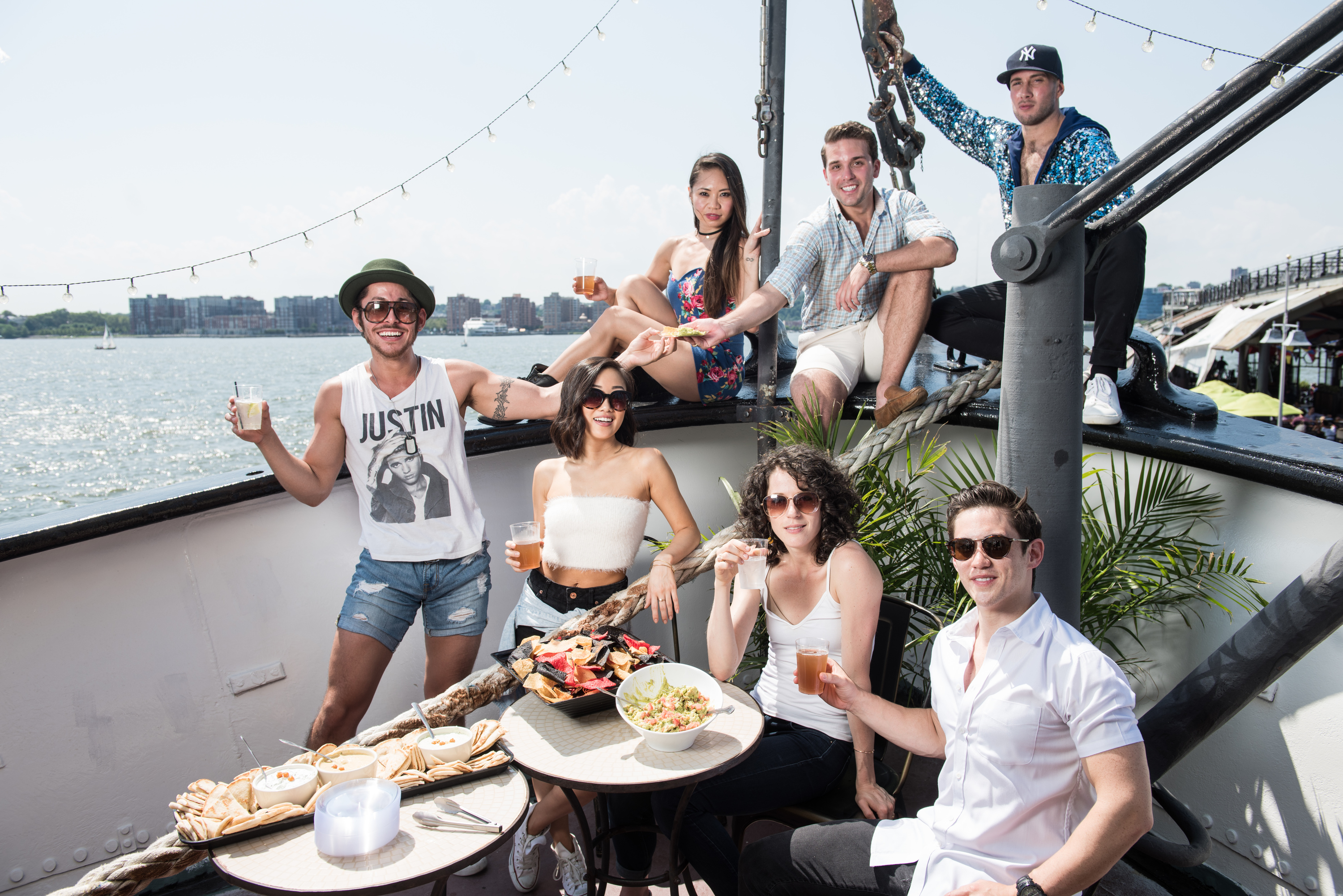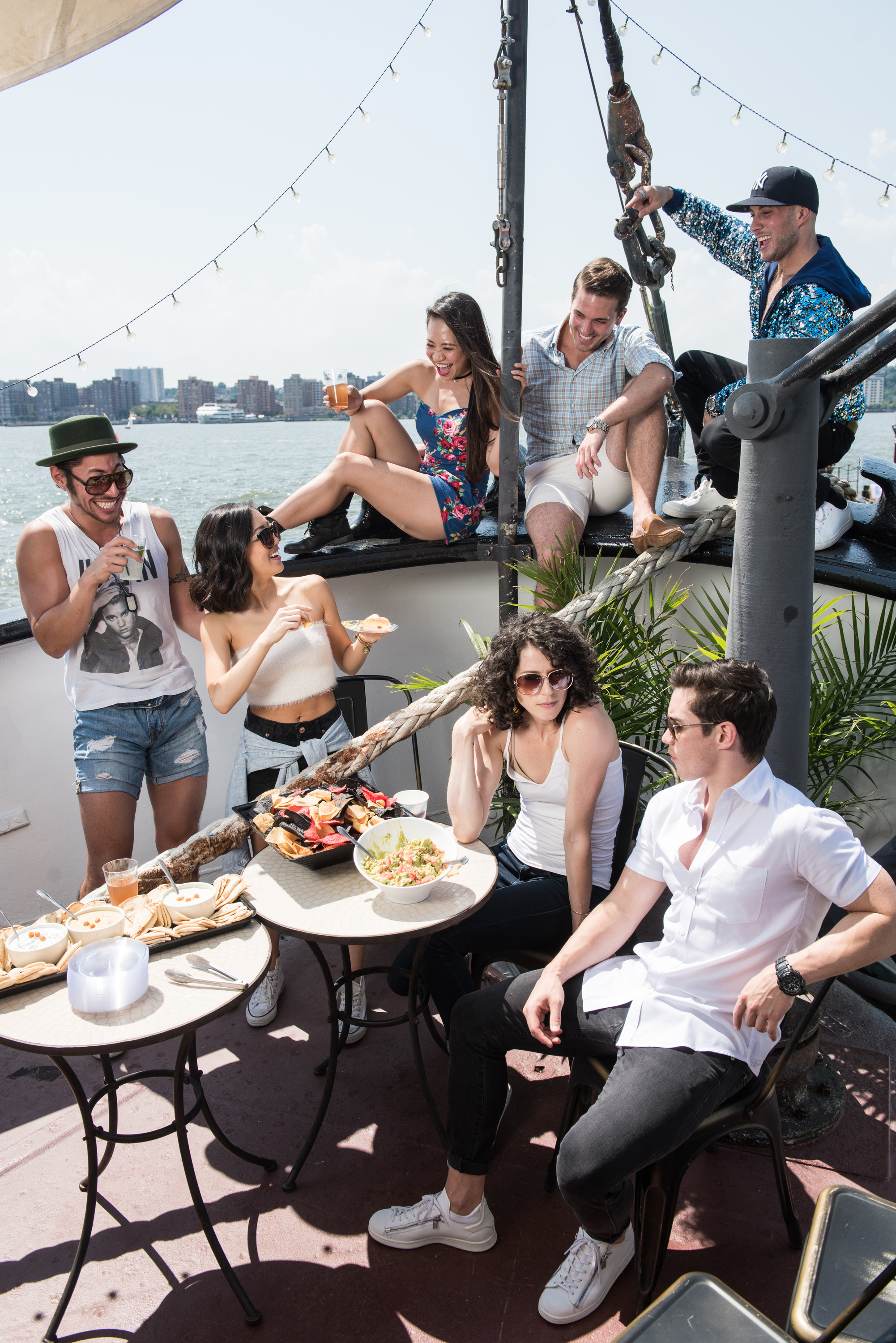 Get your tickets now!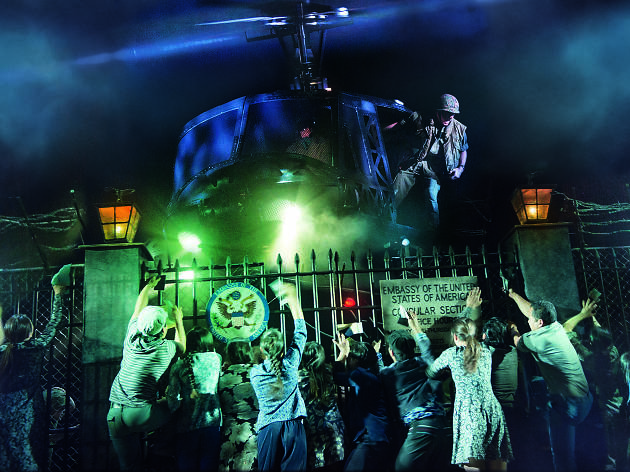 See Miss Saigon on Broadway
Don't forget to check out the performers in action before their final Broadway performance on January 14th! Orchestra tickets are available now from as little as $75.
Buy Tickets