Etch a photo onto glass
Crafty lady Danielle Maveal teaches us how to reproduce your favorite pics on glass. In honor of Martha, we're using her mug.
By Time Out editors Wed Feb 25 2009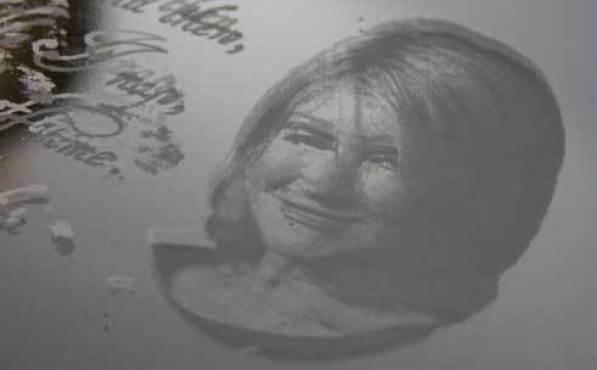 Supplies
—Flat glass or mirror
—PNP blue paper, available at Thompson Enamel (thompsonenamel.com)
—Old iron
—Contact paper
—Armour etching cream, available at Dick Blick Art Materials (dickblick.com)
—Foam brush
—Rubber gloves
—Acetone or nail polish remover
Step 1
Print out your design in high-contrast black and white onto the PNP paper. You need to use a laser printer or take your design to a copy center and have it photocopied onto the PNP paper. (Remember to invert and flip your image!)
Step 2
Clean your glass or mirror, and then iron your PNP paper onto it. With your iron set to "cotton," start by tacking down a small corner of your design with tape. Then glide the iron over the entire design, smoothing out any bubbles. Lay the iron on the glass for five minutes. Lift the iron and apply pressure to the entire design until the transfer is almost black. Remove the iron. Allow the glass to cool and peel off the paper.
Step 3
Patch up any areas that the paper may not have stuck to with a thin paint marker or small pieces of tape.
Step 4
Apply a thick layer of the Armour etching cream with a foam brush. Let this sit for five minutes, and then rinse. Remove your contact paper. If any of the toner from the PNP paper is left on your piece, remove that with a paper towel soaked in acetone or nail polish remover. Wipe down your new art piece with glass cleaner and you're done!