Free Wi-Fi service now available in more than 30 subway stations
Once limited to stations on the West Side, you can now find cell service and Wi-Fi in 36 Manhattan stations.
By Amy Plitt Thu Apr 25 2013
?Times Square Mural? (2002), Estate of Roy Lichtenstein, 42nd Street-Times Square Subway Station. Commissioned and owned by Metropolitan Transportation Authority Arts for Transit, Photograph: Rob Wilson
The days of being able to use the excuse of "I was on the subway!" to justify missing an important text, call or e-mail will soon be over: Today, the MTA and Governor Cuomo announced that wireless service has been added to 30 subway stations, including crowded hubs such as 42nd St–Times Sq (pictured above) and 59th St–Columbus Circle.
Users will be able to make calls, text and access Wi-Fi thanks to the new service; officials emphasized that this could be useful in crises, when people may need to reach emergency personnel. (But we're mostly anticipating more people texting frantically between stations.)
You can find a full list of stations with cell and Wi-Fi service on Governor Cuomo's website, or browse them using our handy map, below.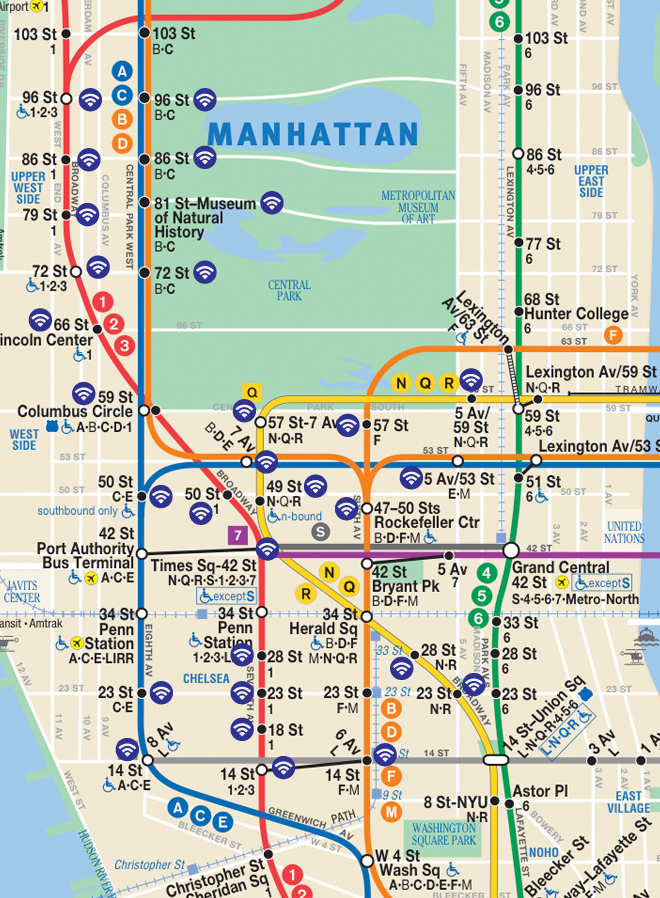 You might also like
---