Lewis Black to Rick Perry: "Don't fuck with New York" (video)
Our favorite cranky comedian lambasted Rick Perry's anti-NYC campaign in a spot for The Daily Show.
By Amy Plitt Thu Jul 18 2013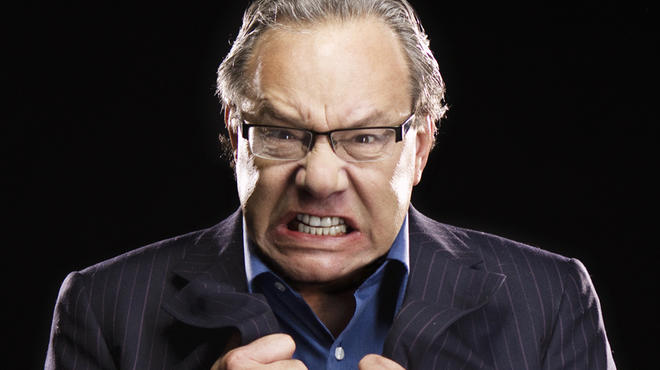 Lewis Black
Last month, Texas governor and apparent lady-hater Rick Perry released an ad claiming that New York City is "a hard place to do business," and that if corporations want to avoid "overtaxation, overregulation and frivolous litigation," they should move their companies to Texas. Which, uh, okay.
Thankfully, a rebuttal to Perry's claims came last night from—hallelujah!—professional curmudgeon Lewis Black, who released his own expletive-laden love letter to NYC on The Daily Show. The general premise: New York is better than Texas, so why the hell would anyone—anyone!—want to move from here to there? (There's even a super-PAC–esque website that includes the hashtag #NYmiddlefingerTX.)
Black also got New Yorkers to participate, which resulted in a montage of folks colorfully cursing Texas in several languages, as well as one woman who summed up our feelings on this whole thing thusly: "Rick Perry, you are a schmuck."
Check out the video below. Love you, Lewis Black.
You might also like
---
What do you think? Tell us below!
Send tips and cat photos to:
Editor: Marley Lynch (@marleyasinbob)
marley.lynch@timeout.com
Time Out videos
---
---
@TimeOutNewYork
Subscribe to Time Out New York on Spotify for playlists and recommendations from our Music team.


Check out New York's best restaurants, hottest street style, cool apartments and more.