National Orgasm Day: A step-by-step guide to getting off (video)
We've got you covered on this all-important day: Find the best ways to celebrate, whether you're partnered or solo.
By Marley Lynch Wed Jul 31 2013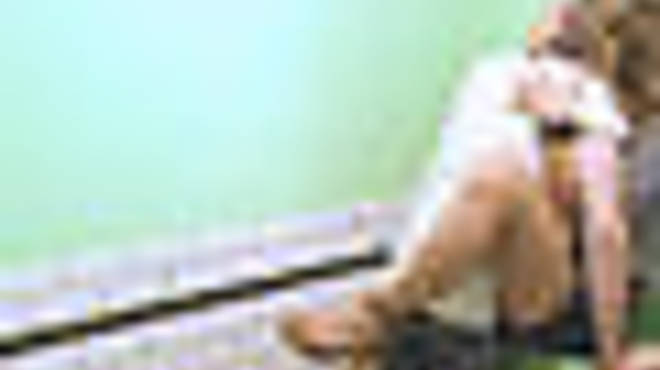 Today is National Orgasm Day! Now, don't let the statistics dissuade you (Huffington Post reports that between 50 and 67 percent of women and 25 percent of men fake it). Follow our handy, step-by-step guide to celebrate with a bang.
1. Find a mate
OkCupid is one way to find a partner with whom to celebrate this special holiday, but you could also get out there and meet someone in real life. Consult our list of 100 pickup spots in NYC; it's like a bar-crawl itinerary that will conclude with a climax, instead of (or in addition to) the usual hangover.
2. Choose a rendezvous
Pick a date that will ensure your evening is a smashing success. It's not Valentine's Day, so luckily there's no need to plan ahead, but make sure you choose one of the best date spots in NYC.
3. Set the mood
So, all's gone well and you're back at your place. Seal the deal with a playlist of back-to-back baby-making gems and sensual sizzlers tailor-made for horizontal listening.
4. If all else fails…
Celebrate alone. Rolling solo is no reason not to get steamy, so pick up one of the best sex toys in NYC as recommended by local naughty shop owners. (Whether you've got a plus-one or not, our handy list of Gotham's best nonseedy sex shops is good to have on hand.)
5. And if you must fake it, don't do this
You might also like
---
What do you think? Tell us below!
Send tips and cat photos to:
Editor: Marley Lynch (@marleyasinbob)
marley.lynch@timeout.com
Time Out videos
---
---
@TimeOutNewYork
Subscribe to Time Out New York on Spotify for playlists and recommendations from our Music team.


Check out New York's best restaurants, hottest street style, cool apartments and more.