Navigate the subway like a pro
Swipe your MetroCard with superiority, thanks to these tunnel-expert tips.
By Celia Shatzman Tue Jan 18 2011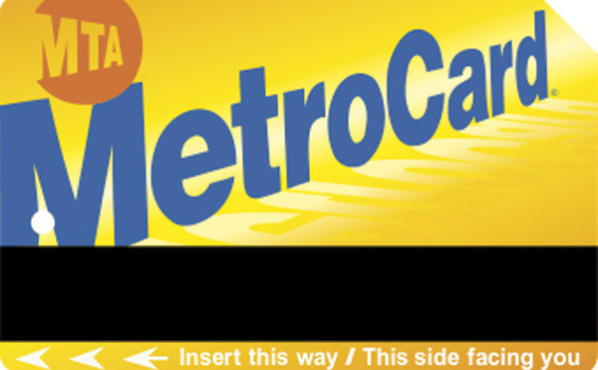 Do unlimited cards really save me money?
Monthly unlimited MetroCards now cost $104, and weekly cards are $29. If you take 50 rides a month (six or seven round trips per week), it's worth springing for the pass—you'll technically be paying $2.08 per ride, instead of the $2.50 single-ride fare. The weekly pass works out to $2.07 per ride if you use the subway 14 times in a week.
Are express trains really faster?
"Subway riders have this obsession with express trains," observes Holland. "If they really looked at the scheduling, they would see that those three to six minutes saved prevents them from having a less stressful commute on a local train, [which aren't as crowded]." It also prevents them from getting a seat, as your chances of getting one during the rush hour are greater on the local. Holland uses local services more, to his advantage: "I have lost count of how many times I have been on a local 6 that has beat an express 4 or 5 to a major stop. The same is also true along Central Park West, where I have beat the A and D on the B and C many times." But Russianoff notes that there is no conclusive answer, because some trains are local in some boroughs and express in others—like the E and 2 trains—and outside of Manhattan, so Holland's claims don't always hold true outside of Manhattan.
What trains will allow me to catch a peek at a closed station?
Kabak offers a few options: "The [closed]City Hall stop on the 6 is majestic, but the ones that are graffiti-covered are more impressive," he says. (The only way to see the Guastavino-tiled masterpiece at City Hall is to stay on the 6 train while it loops from the downtown to the uptown lines at Brooklyn Bridge, but that's not allowed, so forget we said anything.) "I grew up at 91st Street and Broadway, and astute 1-train riders know of the abandoned station that was right below my parents' apartment building," says Kabak. "The Worth and 18th Street stations on the 6 pass by in a flash, and the old Myrtle Ave El stop right at the base of the Manhattan Bridge [along the B/Q line]is now home to the Masstransiscope, which brightens the day of travelers as they head into Manhattan."
What are the best apps and websites for updates on late trains, track-work and other delays?
Sign up for real-time MTA alerts via e-mail or text at the MTA's mymtaalerts.com to get notices about planned service changes. Holland recommends the iTransNYC app (itrans.info), which posts arrival times for each station. The MTA also sends him a list of the planned weekend diversions in advance, which he posts for his readers on Transit Blogger, as well as long-term project diversions for the following week and beyond. Kabak also likes Subway Weekender's downloadable map of the weekend service changes (subwayweekender.com).
What shouldn't I do on the subway?
A lot. "I have a litany of tips for people that could all go under the heading of subway etiquette," Kabak says. "Don't block the doors. Don't clip your nails. Clean up food that you spill. Don't hug poles or hog seats. But the one thing that really grinds my gears is music bleeding out from headphones. There are few things more annoying on a subway ride than hearing some tinny music leaking out of a pair of white earbuds." If you're forced to deal with one of the aforementioned offenses on an upcoming ride, take a picture of the perpetrator with your cell phone and send it to Sibley at subwaydouchery@gmail.com, who will post it on his site with commentary.
Which stations get the most traffic?

With a whopping 468 stations, our subway system has more stops than any other public transit system in the world. Here are the most trafficked, as of the MTA's 2009 stats:
42nd St--Times Square is the busiest with 58,099,313 riders passing through it each year.
42nd St--Grand Central: 42,002,971
34th St--Herald Sq: 36,945,680
14th St--Union Sq: 34,245,245
34th St--Penn Station (1, 2, 3 trains): 27,196,195
34th St--Penn Station (A, C, E trains): 24,182,097
59th St--Columbus Circle: 20,418,815
59th St (4 train): 18,924,005
86th St (4, 5, 6 trains):18,891,890
Fulton St (A, C, J, Z, 2, 3, 4, 5 trains): 18,845,513