Heads up! We're working hard to be accurate – but these are unusual times, so please always check before heading out.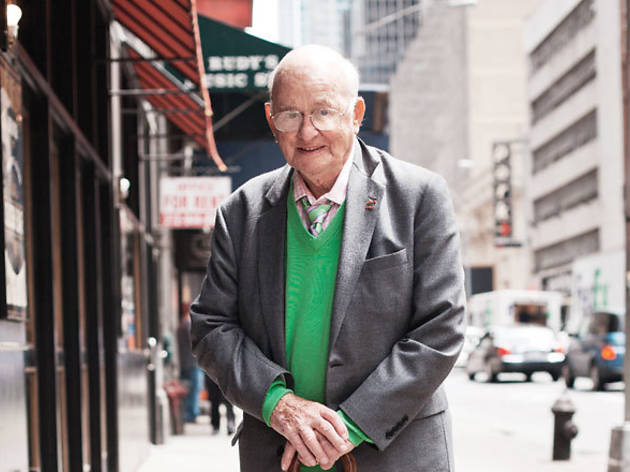 Public eye: Judge Bentley Kassal, 96
New York street interviews: Stories from the sidewalk as told by real New Yorkers about their lives in the city that never sleeps.
Seventh Ave at 48th StWhere are you headed?
To the Harvard Club.
Is that your lunch spot of choice?
No. I go to the gym there. Occasionally I have lunch there, or dinner.
The gym?
A lot of people are going to feel bad about their workout habits hearing that from a 96-year-old. [
Laughs
] Well, it's important for my health.
Where are you from?
I was born on 125th Street in
Harlem
in 1917. I grew up in the Kingsbridge section of the
Bronx
.
Depression-era New York City.
Very definitely. I remember clearly people selling apples in the street to try to make a few dollars.
Did the Depression affect your family?
Apparently it did not. My family owned some real estate and a liquor store.
Post-Prohibition?
Yes, it would have been prohibited during Prohibition.
And I'm sure that you, as a man of the law, wouldn't have it any other way.
Well, I wasn't a man of the law in my teens. I didn't become a lawyer until 1940.
So you've only been a lawyer for…73 years. Wow.
I agree. [
Laughs
]
What did you do early in your career?
Let's see. I graduated from Harvard Law in 1940 and within a month I'd enlisted. I spent four years in World War II.
Were you scared?
Not when I entered. On D-day I was scared, no question about it. You would be scared if you were in a small landing craft approaching the beach and you didn't know what you were going to meet. The Germans had a wonderful set of artillery.
Did you have PTSD?
No. I was very fortunate, even though I spent a lot of time in trenches that I'd dug. That's an experience that's quite unusual: You dig a trench to protect you, and when you sleep in it at night…I felt I was sleeping in my own grave.
Yeesh.
I agree. See this pin? It's the French Legion of Honor medal. It's the highest honor the French government has. And this one is the Bronze Star I got for my intelligence work.
Cool.
So do French people treat you extra nicely?
[
Laughs
] No, but people on the street who ask me about my pins do.
More from Judge Bentley Kassal
"I was a legislator for six years, and I'm proud that I introduced the first arts council in the U.S.: The New York State Council on the Arts."