The best temp agencies in NYC
Whether you're in need of extra cash or desperate for a new career, these temp agencies in NYC have you covered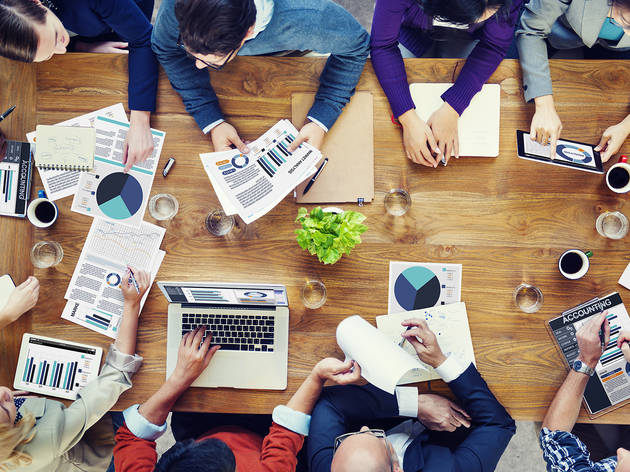 It's true: New York is one of the best places to live if you want to jumpstart your career (the city is bursting with networking opportunities and startups). But when your rent is due, and you want to go shopping in NYC, it's nice to know you have money in the bank. Before you consider turning your secret talent or hobby into a business of your own (which is not a bad idea: It worked for these New Yorkers that break the millennial stereotypes), consider sending your résumé to a temp agency. NYC has plenty of staffing resources that can place you in a job for either a week or up to a few months, if needed. And you'll feel better about spending your hard-earned dollars at one of the best restaurants or clubs in NYC when you know there's fresh moolah coming in. We've ranked some of the city's top agencies by profession, so it's easy to choose the one that's right for you, from career changers to recent graduates and folks looking for pocket change.
Best temp agencies in NYC
Take a break from the job search
We've got the best free events, shows, parties and hundreds of other things to do in town right here—no money down
Read more
Sponsored listing
Burger Burger
Craving a big, juicy burger but don't feel like going to a greasy drive-thru? Hit up Burger-Burger. Go for the standard cheeseburger ($11), or try one of the deluxe options like the Berta with cheddar, ham and a fried egg ($13.25) or the New Yorker with caramelized onions, mushrooms, swiss cheese and sour cream ($14.50). The health-conscious can opt for a veggie ($12.50), turkey ($12.50) or bison burger ($16) on a whole wheat bun. Of course, they offer fries galore—regular ($5), sweet potato ($6), curly ($7), cheese ($5), chili cheese ($7)—and all kinds of other snacks like mozzarella sticks and jalapeno poppers (both $6). Not into burgers? They also offer New York–style hot dogs ($4.50) and chili cheese dogs ($7). Like any good fast food joint, Burger-Burger also sells milkshakes in vanilla, chocolate, strawberry (each $5) or Reese's peanut butter cup ($5.50) to round out the meal.
Venue says: "So good we named it twice! NY style hot dogs, shakes, malts, healthy burger options & low carb platters to your home or office."