The best temp agencies in NYC
Whether you're in need of extra cash or desperate for a new career, these temp agencies in NYC have you covered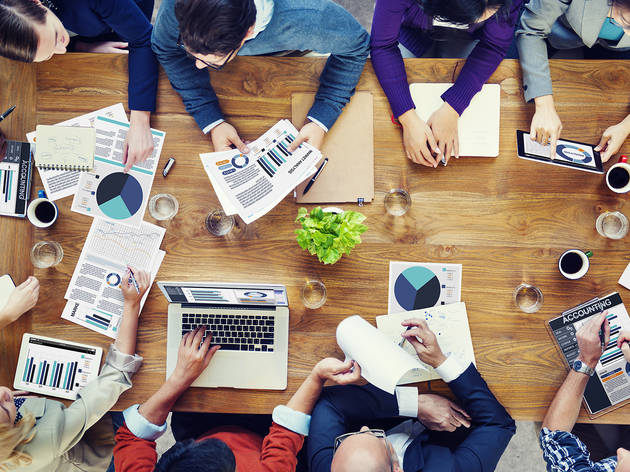 It's true: New York is one of the best places to live if you want to jumpstart your career (the city is bursting with networking opportunities and startups). But when your rent is due, and you want to go shopping in NYC, it's nice to know you have money in the bank. Before you consider turning your secret talent or hobby into a business of your own (which is not a bad idea: It worked for these New Yorkers that break the millennial stereotypes), consider sending your résumé to a temp agency. NYC has plenty of staffing resources that can place you in a job for either a week or up to a few months, if needed. And you'll feel better about spending your hard-earned dollars at one of the best restaurants or clubs in NYC when you know there's fresh moolah coming in. We've ranked some of the city's top agencies by profession, so it's easy to choose the one that's right for you, from career changers to recent graduates and folks looking for pocket change.
Best temp agencies in NYC
Take a break from the job search
We've got the best free events, shows, parties and hundreds of other things to do in town right here—no money down
Read more
Sponsored listing
Mr. Crispy
This Kips Bay restaurant with a whimsical name specializes in the Polish delicacy pasztecik szczecinski: a deep-fried yeast dough stuffed with savory fillings. It comes from Szczecin, Poland, and the restaurant uses the same machines and recipes as the bakers in the old country. Try them filled with beef and onions, cabbage and mushrooms, cheese and mushrooms or spicy chicken (one for $3.99, three or more for $3.75 each). Order some hot beet soup ($3.50) to go with your pasztecik, or opt for other authentic Eastern European dishes like boiled or fried pierogis (eight for $8.99) or potato pancakes (three for $3.95). For dessert, you might want to try the sweet pasztecik filled with fresh fruit and topped with whipped cream ($3.99) or pierogis stuffed with strawberries or blueberries and served with sour cream (seven for $9.99).
Venue says: "The best Homemade Pierogi in New York City with 40 years tradition of making it! "Mention Time Out at store and receive 10% off""