Vintage New York City: find old New York in modern-day NYC
Vintage New York is alive and well: Use our guide to find NYC's best retro events and vintage shops, as well as the city's retro scenemakers.
By Time Out editors Tue May 7 2013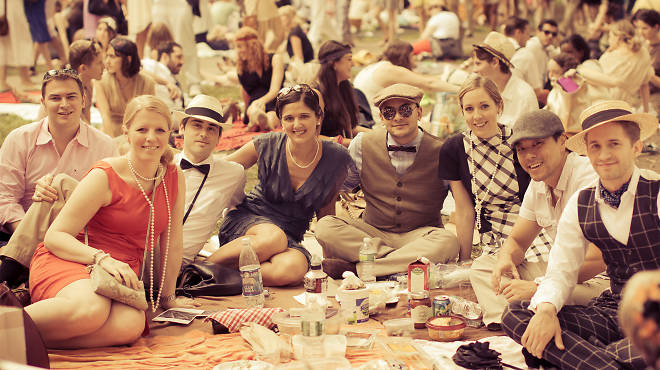 Jazz Age Lawn Party Photograph: Driely S.
With Baz Luhrmann's adaptation of The Great Gatsby out May 10, we've got vintage New York on the brain. And NYC's retro scene is having a moment: From Prohibition-inspired speakeasies to old-school hip-hop shindigs to '90s-nostalgia–fueled dance parties, there are more ways to experience vintage New York than ever. Learn more about the city's best throwback events, venues and vintage shops, as well as the folks who keep New York's retro scene alive. Plus, read our interview with The Great Gatsby's Joel Edgerton, and check out our review of the film.
---
153 Essex St (between Rivington and Stanton Sts)
236 E 3rd St, (between Aves B and C)
More info
326 Spring St, (between Greenwich and Washington Sts), 10013
More info
132 Ninth Ave, (between 18th and 19th Sts)
Book online
See more vintage New York hangouts
---
---
Vintage New York trend-setters
Writer and proprietor of the Way Station
---
More vintage New York
---
Vintage New York in photos
---
---