Winter weather fun
Just because it's getting colder doesn't mean you can't enjoy the outdoors---the New York Rangers, who will be playing NHL's annual outdoor Winter Classic on Jan 2, show you how.
By Amanda Angel Mon Nov 28 2011
Photograph: Jason Rodgers
Ryan McDonagh, left, and Derek Stepan are ready for the cold.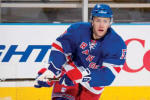 Derek Stepan, 21, center

"I would love to organize an ultimate snowball dodgeball competition in New York. When I was at [University of] Wisconsin, the school attempted to set a record for the largest snowball fight in history. Imagine if we got a ton of people together and did that in the city."
Like the Wisconsin brawl, which was organized through Facebook, impromptu games of frozen dodgeball or capture the flag usually spring to life on social media sites once the forecast predicts flakes—school and work cancellations help, too. One page to check out is the NYC Snowball Fight Club. Both kids and kids at heart answered the organization's call following a late January blizzard and gathered at Madison Square Park to create a flurry of their own. Visit NYC Snowball Fight Club's Facebook page for updates.
---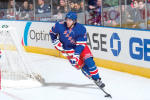 Ryan McDonagh, 22, defenseman

"Nerf sledding would be a fun activity if I could find a good hill in NYC. I used to do it all the time growing up."
New York's got its share of inclines:
* Ewen Park, situated between the high-elevation Kingsbridge and lower-lying Riverdale neighborhoods, is a favorite for its long downhill run and a staircase helping sledders climb back to the top. Johnson Ave at 232nd St, Bronx (nycgovparks.org)
* Fort Greene Park's northwestern end features steep slopes and fewer crowds than the perennially packed Nethermead in Prospect Park. St. Edwards St at Willoughby St, Fort Greene, Brooklyn (nycgovparks.org)
* Riverside Park's Hippo Playground is the site of some of Manhattan's best tracks. You'll have to dodge trees on the way down, but bales of hay will catch runaway sleds before they hit the Hudson River. Enter at Riverside Dr at 91st St; riversideparkfund.org
---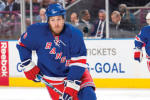 Brandon Prust, 27, left wing

"I like going to Central Park in the winter. I've always been tempted to go to Wollman Rink and challenge people to a pickup hockey game."
* While checking a tourist during a free skate might get you in trouble at the Donald's rink, pickup pond-hockey sessions are held on Tuesdays (for beginners) and Thursdays (intermediates). Trump Wollman Rink, Central Park, enter at W 59th St at Sixth Ave (212-439-6900, wollmanskatingrink.com). Tue 10--11pm, Thu 10:30--11:30pm; $45 per session.
* At the northern edge of the park, Lasker Rink has greater—and cheaper—options for hockey enthusiasts than Wollman Rink, including an adult league spanning all levels. Trump Lasker Rink, Central Park, enter at 110th St and Lenox Ave (917-492-3857, laskerrink.com) Tue, Thu 10am--3pm; Sat 9:15--10:45pm; $15 per session.
---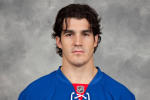 Brian Boyle, 26, center

"In the winter, I love getting hot cider at Sons of Essex (133 Essex St at Rivington St; 212-674-7100) on the Lower East Side."
---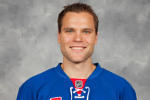 Mike Sauer, 24, defenseman

"My wife and I love spending the holiday season in the city. We make sure to go see all of the Christmas windows and the tree at Rockefeller Center (30 Rockefeller Plaza, between 49th and 50th Sts; rockefellercenter.com; through Jan 7). I know it's touristy, but there's really nothing like Christmas in New York."