You asked for it: Flying classes
By Michael McKenzie Fri Nov 5 2010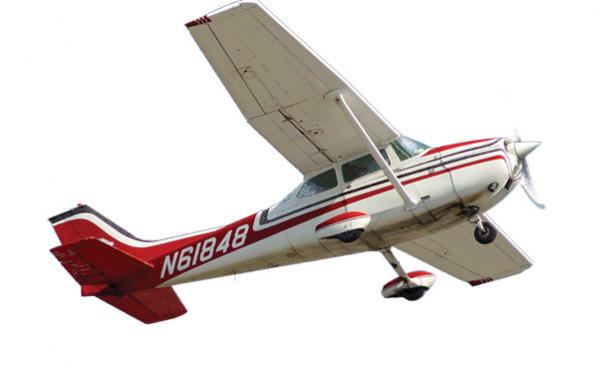 Date: October 16, 2010 10:15PM
To: inyc@timeoutny.com
Subject: Flight school?
I took flying lessons in England and it was awesome. Where can you do that here?
P.R.B.
Ready to give your aviator shades some legitimacy? Depending on your coordination and commitment—and it helps to have a cast-iron gut—it will take six months to a year to secure a Federal Aviation Administration Private Pilot's Certificate, and it'll cost $7,000 to $13,000. There are two types of flight license approved by the FAA, Part 141 and Part 61; the former generally means more structure in the instruction and test prep. For either, you'll have to survive ground-school instruction and in-the-air training, as well as a medical exam (good eyesight is kind of important, but bum hearing or untreated substance abuse can also keep you grounded).
Academy of Aviation
Republic Airport in Farmingdale, Long Island, offers a number of flight schools, including this one with Part 141 instruction. The Academy offers a $99 introductory flight to test the air before you make any big commitments. "That first lesson is a good way to see if flying is really for you," says owner Chris Richards. Further lessons are $246.50 per hour, which includes fuel costs and use of a spiffy Cessna 172SP G1000. "You'll fly in four-seater aircraft between 3,000 and 5,000 feet," says Richards. "Then, once you have your license, it's easier than driving a car." He offers a free pick-up service from the Farmingdale train station. Academy of Aviation, Republic Airport, Main Terminal, 7150 Seversky Rd, Farmingdale, L.I. (631-777-7772, academyofaviation.com)
Heritage Flight Academy
This is the top gun of flight schools in the NYC area, and it offers highly regarded Part 141 certification. Heritage Flight Academy is such an educational powerhouse that it can issue visas to foreign fliers: "We have students from all over the world train with us and many from the military," says owner Stephen Placa. The intro flight session costs $129 and includes plenty of stick time (yep, you'll be controlling the metal bird shortly after takeoff). The most popular package is the New York City Tour for $295, which is both a lesson and a jaw-dropping flight along the Hudson River past Manhattan. A free pick-up service is available from Ronkonkoma Station. Long Island MacArthur Airport, 2075 Smithtown Ave between Marconi and Railroad Aves, Ronkonkoma, L.I. (800-786-9060, heritageflightacademy.com)
Panorama Flight Service
Experience is reassuring when you're locked in a box in the sky, and this flight school was founded in 1958. A Discovery Flight is $99, where you'll get a short spin in the air and the full lowdown on what it takes to get your license. "We take a very academic approach to flying," says director Christopher Graessle. "If you can get past our instructors, you can fly anything." The school offers the Part 61 license. To get to the airport, catch the train to the White Plains station, where you can catch a cab to the airfield for around $20. Panorama Flight Service, Westchester Airport, 67 Tower Rd, Hangar T, White Plains, NY (914-328-9800, flypfs.com)