Things to do in New York this Saturday
The best things to do in New York this Saturday include amazing shows and parties to keep you going all day and night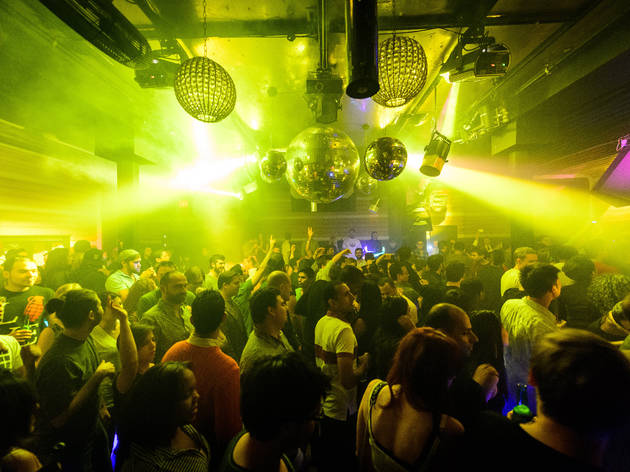 Featured things to do this Saturday
Popular things to do this Saturday
Free things to do this Saturday
New York City's most beloved old-school club night returns for another round of legendary tunes. Whether you're a veteran fan of this sweaty party or you've never experienced the eclectic mix of high-energy pop, hip-hop, funk and rock ballads from yesteryear, you're in for a wild time. Bring comfy shoes, and prepare to lose your voice singing along. 
Read more
Movies to see this Saturday
Kristen Stewart is excellent in Olivier Assayas's magnificently unconventional Paris-set ghost story.
Read more
Director Gore Verbinski brews impressive atmosphere for this unsettling, magnificently weird tale of spa-based horror.
Read more
A little plastic bat fights the forces of evil in this hilarious comic-book pastiche.
Read more
Civilization is overrun by chomping death, but this unusually thoughtful zombie movie demonstrates plenty of life.
Read more
Keanu Reeves is back in a sequel that feels more gory, more stylish and more fun than the original.
Read more
An orphan's daily challenges come to life with beautiful stop-motion animation and an unflinching eye for hard truths.
Read more
Show more
Concerts to see this Saturday
Looking for the perfect brunch?
Consult our comprehensive guide to the best brunch NYC has to offer and enjoy the perfect late breakfast this weekend
Read more
Sponsored listing
Rochelle's
A hearty and affordable food menu served with drinks until 4:00am, 7 Days a week, in the epicenter of two of New York's greatest neighborhoods - Nolita and the Lower East Side.
Venue says: "Celebrate St. Patrick's Day Friday, Saturday, and Sunday! $9 beer and shot special - Guinness and Shot of Jameson"