Cheap travel tips
Never pay full price for a flight, car rental or train ride again.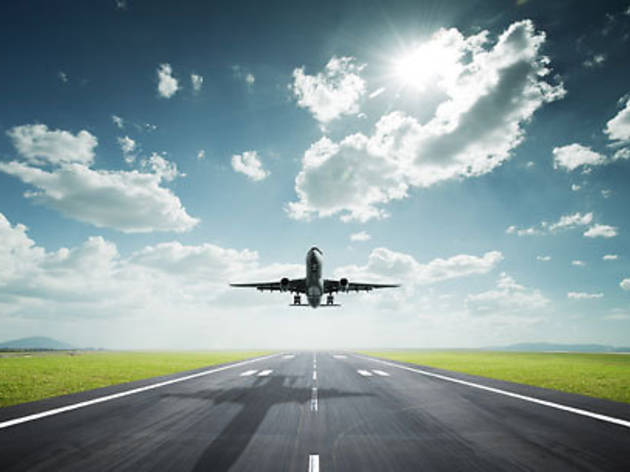 Frugal Flights
RECOMMENDED: See all weekend getaway ideas

1 Cast a wide net
Start with comprehensive metasearch engines like Mobissimo (mobissimo.com), Kayak(kayak.com) and TripAdvisor (tripadvisor.com), which aggregate data from smaller engines and individual airlines' sites, then work your way down to online agents like Orbitz (orbitz.com), CheapTickets (cheaptickets.com) and Travelocity(travelocity.com). Comparison shopping is key, as airlines often negotiate different prices with different online agents (meaning the same flight you saw on one site could be available at a drastically reduced price on another). Sean O'Neill, senior editor atBudget Travel, suggests "using the historical airfare data on bing.com/travel to find a quick prediction about whether you should book now or wait a while." Sussing out a good deal is all about watching, waiting and booking when a rate dips below the historical average or below the price of comparable flights.

2 Book on a Tuesday
Many airlines adjust their fares and announce sales overnight on Monday or first thing on Tuesday mornings, with prices rising throughout the week as seats get booked. "Prices typically peak over the weekend when most people are looking," says Nicole Hockin, the travel expert behind Hotels.com's Travel Smart Blog. "Look, but don't touch!"

3 Get on the list
If you have some travel flexibility and can hold out for a good deal, sign up for fare alerts from sites like Airfarewatchdog (airfarewatchdog.com); Yapta (yapta.com), which allows you to track specific flight numbers; bing.com/travel; Kayak; and TripAdvisor. Enter your date range and destination and departure cities, and you'll be notified when prices bottom out. If you'd rather determine your next vacation spot based on what's already cheap, Travelzoo's Top 20 Weekly Travel Deals e-mail blast(travelzoo.com) rounds up the best online packages each week—it's like crack for the impulse traveler.
4 Go straight to the source
Certain airlines (like Southwest and JetBlue) insist on marching to the beat of their own annoying drums and don't show up on most aggregators. You'll have to seek them out individually, but the extra effort often pays off in the form of low rates not available anywhere else. Likewise, airlines such as Delta and U.S. Airways offer their deepest discounts on their own sites only. Bottom line: Don't put all your eggs in one aggregator basket.

5 Be creative with one-way tickets
At times, it's possible to outsmart the travel gods by cobbling together various tickets into a masterpiece budget-friendly itinerary. If you are doing a multicity tour, a series of one-way tickets on low-budget airlines, like JetBlue or Ryanair, can be cheaper than buying a multileg trip from one source. Even if you're going only one way, don't rule out round-trip tickets. "If you're flying to a destination where there's not much competition, a round-trip can be cheaper than a one-way ticket," says George Hobica, creator of Airfarewatchdog. "But if you do this often, don't tell the airline your frequent-flyer number; they might kick you out of the program." In that case, you should be flattered, not angry: They're just threatened by your travel savvy.

6 Name your price
If you're open to a little uncertainty, roll the dice and bid for flights on Priceline. Specify your travel dates and destination, state how much you're willing to pay, and the site will generate an appropriate itinerary. The catch? You have to enter your payment information before seeing or confirming your final flight details, and tickets are nonrefundable. Beware that you might end up connecting in obscure places and at odd hours. If you're not down for an unanticipated red-eye, this option is probably not for you.
Cheap flight tips
1 Join the club
Save yourself time and money by signing up for rental companies' loyalty programs—even if you have no intention of being loyal. While some companies charge an annual fee, Avis and Budget both offer free programs that allow you to manage your own online profile in order to specify rental preferences (such as car size and GPS options). By keeping your info on file, these programs allow you to jump lines, avoid paperwork and sometimes take advantage of discounts and free upgrades. Plus, there's no obligation to rent again.

2 Look beyond the national chains
Day-trippers should consider car-share companies, which tend to offer the best deals for rentals of just a few hours. When you join Zipcar, you'll pay a $50 enrollment fee (plus a $25 application fee) before you can rent by the hour (from $8) or day ($115 on weekends). Prices vary depending on car type, but gas and insurance are included. Aside from the $25 application fee, enrollment in Mint's program is free the first year (and $40 each year thereafter) with weekend rates starting at $11 per hour or $99 per day. But GeniusRide (a pay-as-you go option that has no enrollment fee) offers some of the most competitive weekend day rates ($75 per day for a four-door sedan)—and they'll deliver the car straight to your door.

3 Pick up your rental on a Saturday
Consider sitting tight on Friday and beginning your jaunt on a Saturday. "This is the one day when many scheduled weekend bookings fall through," says CBS News travel editor Peter Greenberg (petergreenberg.com). "There are no-shows, and rental lots have more cars than they want." As a result, you can swoop in for last-minute discounts and upgrades.

4 Ask about drive-away deals
It's possible that you'll be doing the rental company a favor by driving one of its cars from point A to point B; make sure you're rewarded for it. "At certain times of the year, car rental agencies in Florida have cars that need to go north in the summer, and south in the winter," says Greenberg. "Rates will drop substantially if you're headed in the right direction." The trend works the same way for the West Coast.

5 Comb through the fine print
The advertised price of a rental car is often a far cry from the true bottom line. Before signing anything, make sure to ask about taxes, fees for additional and underage drivers (usually an extra $10 to $25 per day), late returns, and gas and airport surcharges, which generally add 9 to 11 percent on your total bill. If you're taking the car only one way, inquire about sneaky drop-off charges, which can double the price of the rental in some instances. If you have your own car-insurance policy, in most cases it will cover you in the event of an accident, so don't waste money on additional insurance from the rental company.

6 Go the extra mile
The cost of a rental car is often closely linked to its proximity to an airport. For example, "the cost of renting a subcompact at SFO is nearly triple the price of renting one at Fisherman's Wharf in San Francisco proper," says Jennifer Jolly, founder and editor-in-chief of money-saving advice website Good Idea Gal. "But sometimes the hassle of getting to the nonairport rental facility isn't worth the savings." Assess whether a cab or bus ride to the cheaper place is worth it, and then apply the money you've saved toward celebratory drinks.
Low-cost trains
1 Book tickets at nonpeak hours
When taking a commuter route, dodge the mayhem—and higher ticket prices—by avoiding rush hour on weekdays (6 to 10am and from 4 to 8pm) and the weekend crush (Friday and Sunday evenings from 4 to 8pm). Nonpeak trains are not only cheaper (tickets generally cost up to 35 percent less than peak rates on MTA trains), but also more tranquil, meaning you won't have to battle that disgruntled I-banker for a seat.

2 Work your minority status
If you're really old (62 and up), really young (15 and under), in the military or just going somewhere super-random (Waterloo, Indiana, here you come!), you may be eligible for a sweet discount. Check out Amtrak's Passenger Discounts to see whether you can nab a reduced rate, or scope the Bargain Box at trip-planning site IndependentTraveler, which regularly advertises special promotions and deals.

3 Plan in advance
You may normally do things by the seat of your pants, but waiting until the last minute rarely pays off when it comes to train travel. For Amtrak tickets, you can book up to 11 months in advance, and prices rise as tickets start to sell out (for in-demand holiday weekends, you should always book at least one month ahead). When riding Metro-North, bear in mind that one-way and round-trip tickets are good for six months from the date of purchase. The exception is the CityTicket, which must be purchased on the day of travel. Available only on Saturdays and Sundays, this nifty ticket allows you to visit any destination within the five boroughs on Metro-North or Long Island Rail Road for just $3.50 (one-way).