The best day trips from NYC
Need to escape the city for a hot minute? These excellent day trips from NYC to beaches and wineries come in handy.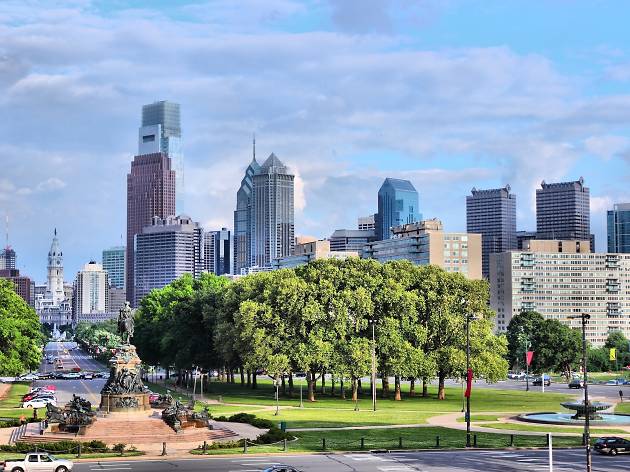 Incessant honking cabs, sardine-packed subway cars and overcrowded streets are enough to drive any New Yorker mad. That's why day trips from NYC are essential. A change of scenery is a great way to clear your head, and our list of quick and easy getaways are not only excellent places to relax, but they offer activities for the adventureous set. Want to go surfing at one of the best beaches near New York? We got you. Whether you're looking for things to do outside, upstate art museums , wineries and more, there are a ton of day trips from NYC you can travel to in just a few hours.
RECOMMENDED: Find more weekend getaway ideas
More day trips from NYC
Get a well-deserved break from the bustle of the city while still working hard—working those glutes, that is
Read more
Visit Long Island, New York and enjoy the North Fork wineries, spectacular beaches, and waterfront dining
Read more
The city might not offer a whole lot of nature, but there are plenty of great spots for hiking near NYC
Read more
For a truly memorable celebration, surprise your significant other with one of these romantic day trips
Read more
Searching for LGBT things to do on Fire Island, NY this summer? Get fired up during these epic blowouts.
Read more
Here are the best spots to pitch a tent and get your fix of the great outdoors within a three hour drive of the city
Read more
Some places really are worth a two-hour trip for lunch—here's our pick of the best restaurants, wineries and cafés just outside of NYC
Read more
Looking for a great show or festival and a quick getaway? Look no further. Here are our favorite music destinations
Read more
Sometimes it's worth the trek outside of New York to snag killer accessories, vintage goods, and trendy fashions
Read more
Show more