Six summer spots you can visit for way cheaper in the winter
These warm-weather destinations get hella cool come wintertime, with luxurious lodgings at killer off-season prices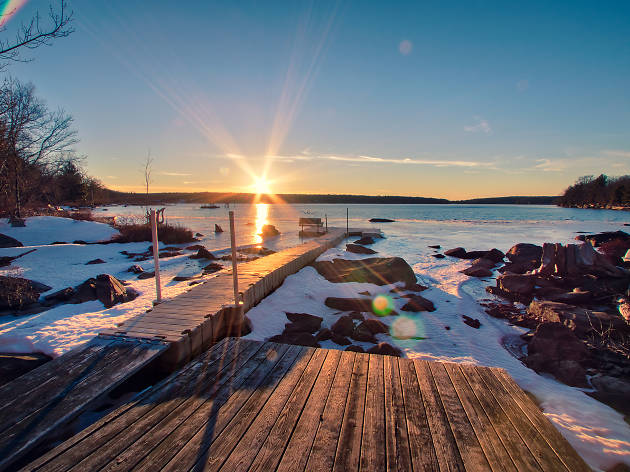 If you're looking for a fun escape from the city during winter, there are a lot more options than just ski trips near NYC or fleeing to Florida. These unexpected winter getaways will have you living like a snow queen on the cheap and are perfect for either day trips or longer vacations. Best of all, you won't have to fight your way through those daunting summer crowds.
RECOMMENDED: Full guide to weekend getaways
Summer towns to visit in winter
Want to rent a cozy cabin?
Snuggle up by the fireplace in one of these rustic and oh-so-cozy cabins near NYC that you can rent on Airbnb