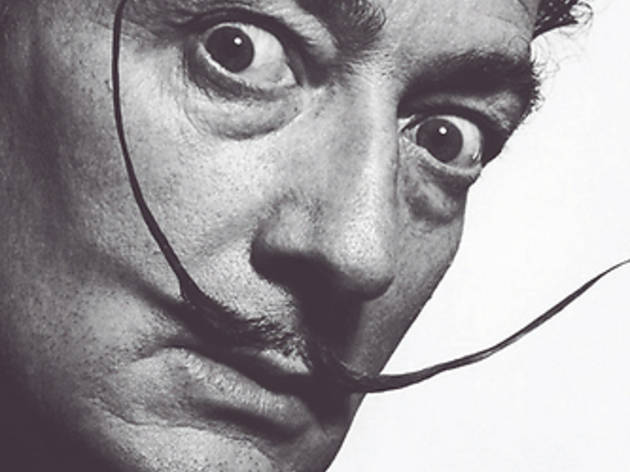 1/5
Photo de Philippe Halsman / © Halsman Archive / Magnum Photos/ © Salvador Dalí, Fundacio Gala-Salvador Dalí, Figueres, 2012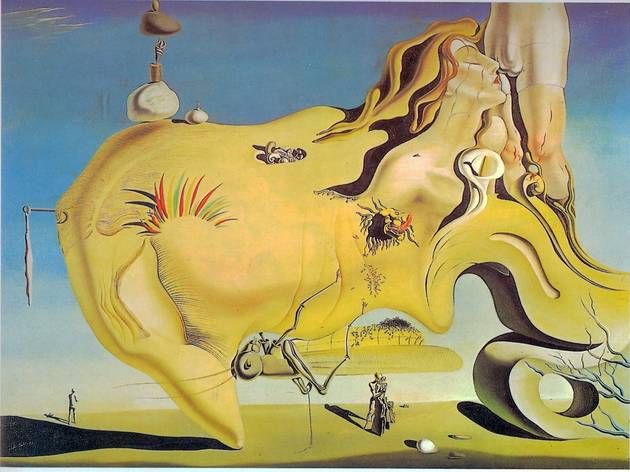 2/5
'Le Grand Masturbateur', 1929 / Museo Nacional Centro de Arte Reina Sofia / © Salvador Dalí, Fundació Gala-Salvador Dalí / Adagp, Paris 2012
3/5
'Guillaume Tell', 1930 / Photo : Jean-Claude Planchet / Centre Pompidou, Musée national d'art moderne / © Salvador Dalí, Fundació Gala-Salvador Dalí / Adagp, Paris 2012
4/5
'Hallucination partielle. Six images de Lénine sur un piano', 1931 / © Salvador Dalí, Fundació Gala-Salvador Dalí / Adagp, Paris 2012
5/5
'Le spectre du sexappeal', vers 1934 / © Salvador Dalí, Fundació Gala-Salvador Dalí / Adagp, Paris 2012
When asked 'What do you think you have brought to art?' Dali replied unambiguously: 'To art, nothing. Absolutely nothing. As I have always said, I'm a very bad painter. I'm too intelligent to be a good painter.

And it's true that Dali was not a great painter, but the magnificently moustachioed Catalan is as charmingly perverse today as he has always been. Some of his pieces (particularly those of his last decades) are less successful with hindsight, but their scatological motifs and provocative titles still continue to entice with their ferocious humour.

The entrance to the exhibition is dominated by a giant egg, within which Dali is curled in the foetal position: a reminder that fantasy here is on tap. Once inside, visitors are confronted by the sliced eyeball of 'Un Chien Andalou', the short film that Dali co-directed with Luis Bunuel – making one woman turn away, saying 'I think I'm going to be sick'. Happily, it seems that even after several decades, Dali still has the power to shock.

The exhibition is laid out in a large U-shape where the different periods of the his work succeed each other more or less chronologically. His story is well known: after an unremarkable Cubist beginning, Dali exploded onto centre stage in the Surrealist movement, where he produced his most corrosive works.

Among these, the most interesting are not the most famous large paintings, but his dreamy miniatures, where meticulous brushwork jostles with the paradoxical feeling of growth, squeezed into a frame that's barely a few centimetres square. In the best cases, Dali's trompe-l'oeils are sort of visual word game, forcefully exploring the indeterminateness of meaning and the plurality of interpretations, breaking up of habitual methods of interpretation.

The exhibition conceals nothing in Dali's polymorphous nature, intelligently illustrating his journey from dreamlike figurative art to an approach that was more contemporary, conceptual and theatrical. And while he is presented in his different guises, taken altogether the whole offers us a profound coherence in Dali's constant humour. Many artists have proclaimed that 'art is life'; far rarer are those who have absorbed the idea and turned it into an immense masquerade, with jubilant megalomania and imperious capriciousness. Dali's life was a masked ball that lasted nearly a century, behind his unforgettable moustache.