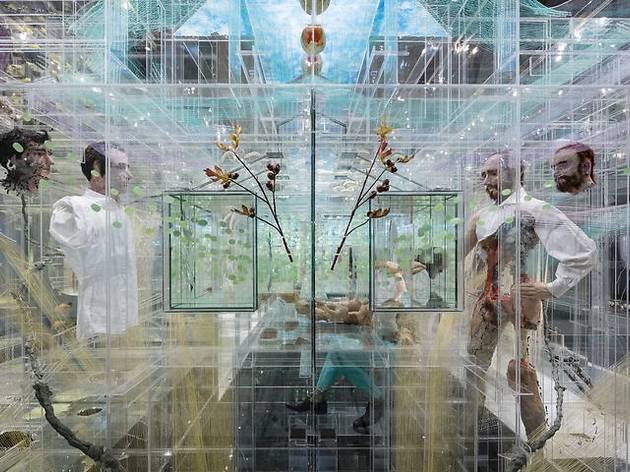 1/7
David Altmejd, 'The Flux and the Puddle' (détail), 2014 / Photo : James Ewing / © David Altmejd / Courtesy Andrea Rosen Gallery, New York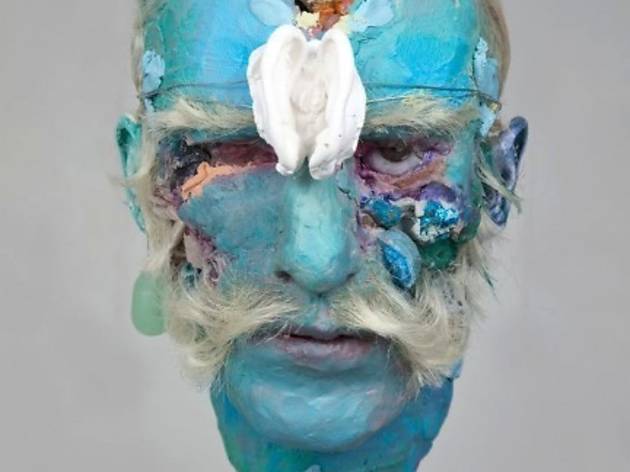 2/7
David Altmejd, 'Untitled' / Photo : Jessica Eckert / © David Altmejd / Courtesy Andrea Rosen Gallery, New York
3/7
David Altmejd, 'abcdefghijklmnopqrstuvwxyz' / Photo : Kurt Deruyter / © David Altmejd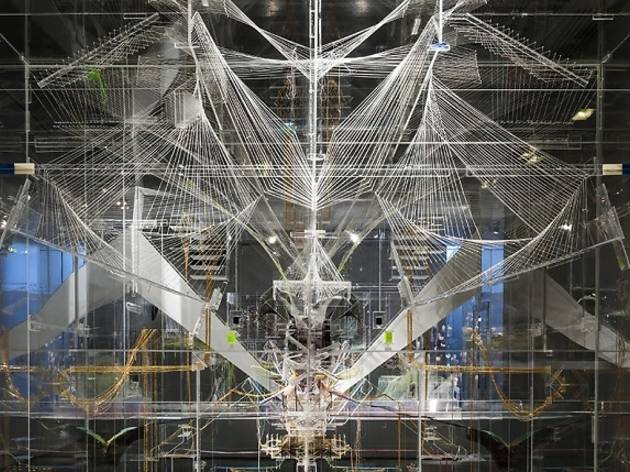 4/7
David Altmejd, 'Untitled' / Photo : Pierre Antoine / © David Altmejd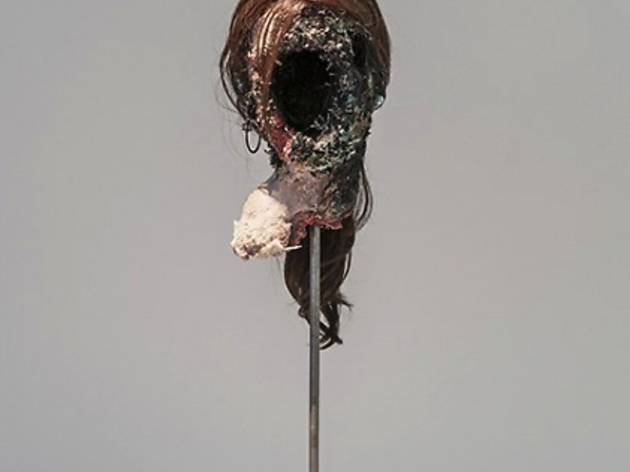 5/7
David Altmejd, 'Sarah Altmejd' / Photo : Pierre Antoine / © David Altmejd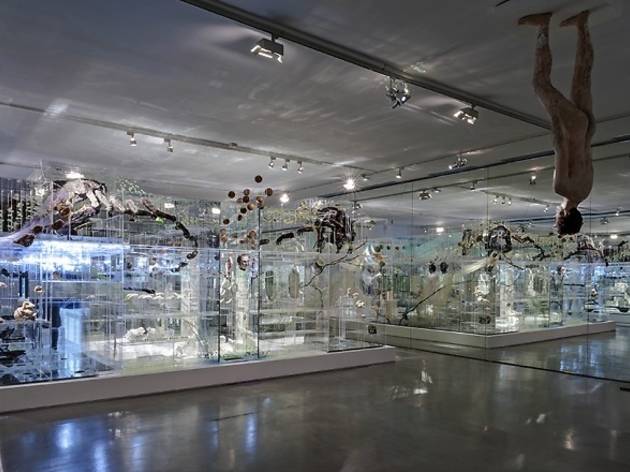 6/7
David Altmejd, 'The Flux and the Puddle' (détail), 2014 / Photo : Pierre Antoine / © David Altmejd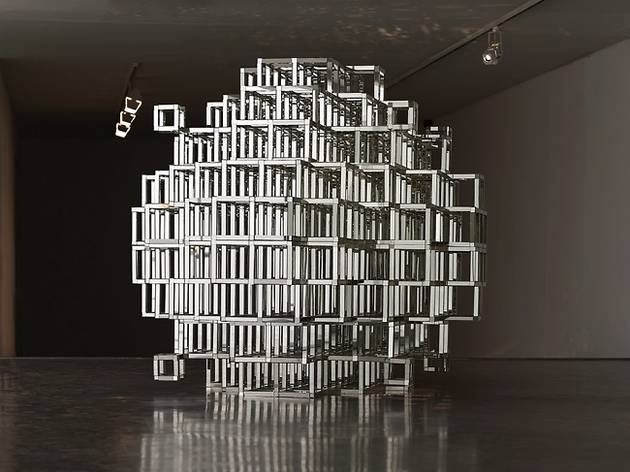 7/7
David Altmejd, 'The University 1' / Photo : Pierre Antoine / © David Altmejd
On the way in to the David Altmejd exhibition, a portrait of the artist's sister being devoured by a bottomless black hole greets you. This sets the tone for Altmejd's disturbing yet fascinating universe of bird-men, sculptures and transparent cubes.

The Québecois artist grabs his viewers' attention with all sorts of unexpected materials: a few balls of string, some resin, plaster, a handful of old jewellery and a battalion of small wire ants. Altmejd's fascinating work fuses all sorts of techniques and materials, ranging from the biological to the architectural. He harks back to the collages of Dadaism while touching upon Giuseppe Arcimboldo's organic portraits, Matthew Barney's phantasmagorical imagery, elements of science-fiction, Egyptian mythology and more.

Altmejd's giants, werewolves and Plexiglas hives give off a silent beauty, like the one that a diver might encounter upon coming across an ancient underwater city. Don't miss 'The Flux and the Puddle' (2014), which makes you feel as though your soul, beautiful and nightmarish, has been laid bare before your eyes. Altmejd's mysterious chaos of objects makes up a world that seems far away yet troubles us: like an enthralling glimpse of something that we were never supposed to see.