Guillaume Krick & Benjamin Thomas : Terrasser l'horizon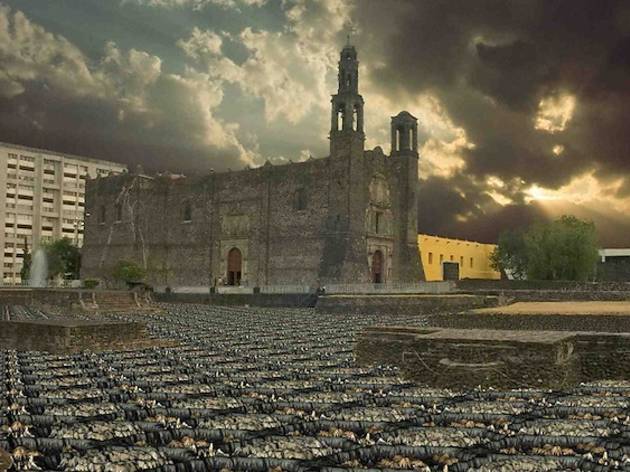 1/6
Guillaume Krick & Benjamin Thomas, 'Erosions, paysages de banlieue d'Amérique du Nord (Mexico)', 2008-2012 / © Guillaume Krick & Benjamin Thomas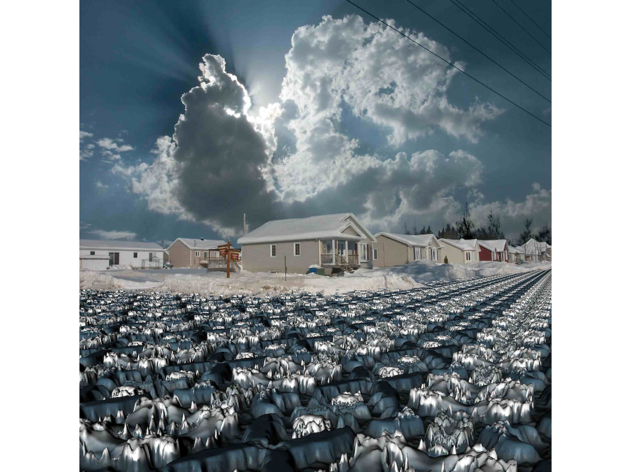 2/6
Guillaume Krick & Benjamin Thomas, 'Erosions, paysages de banlieue d'Amérique du Nord (Québec, Canada)', 2008-2012 / © Guillaume Krick & Benjamin Thomas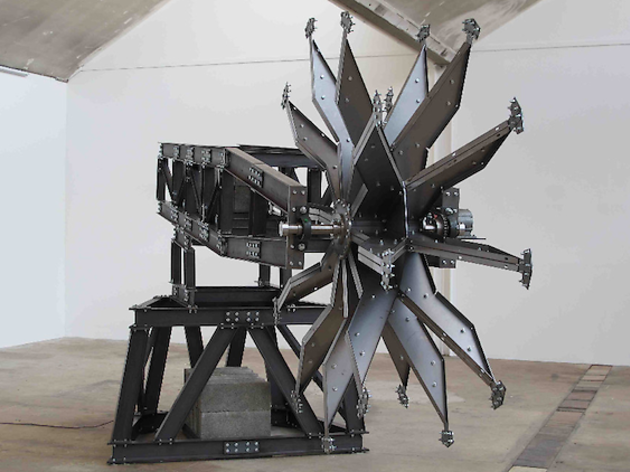 3/6
Guillaume Krick, 'Excaver l'air', 2014 / © Guillaume Krick
4/6
Guillaume Krick & Benjamin Thomas, 'Erosions, paysages de banlieue d'Amérique du Nord (Toronto, Canada)', 2008-2012 / © Guillaume Krick & Benjamin Thomas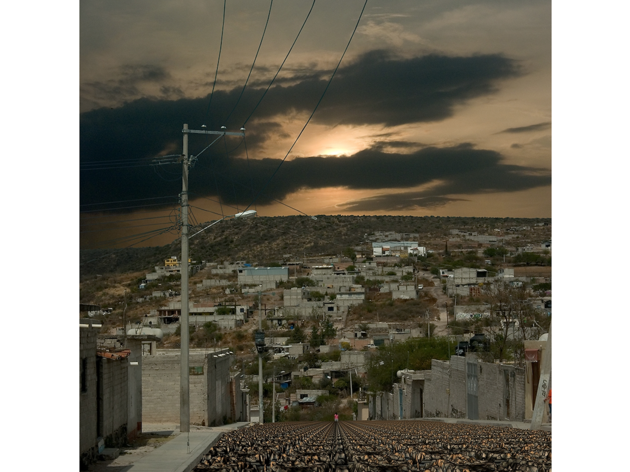 5/6
Guillaume Krick & Benjamin Thomas, 'Erosions, paysages de banlieue d'Amérique du Nord (Querétaro, Mexique)', 2008-2012 / © Guillaume Krick & Benjamin Thomas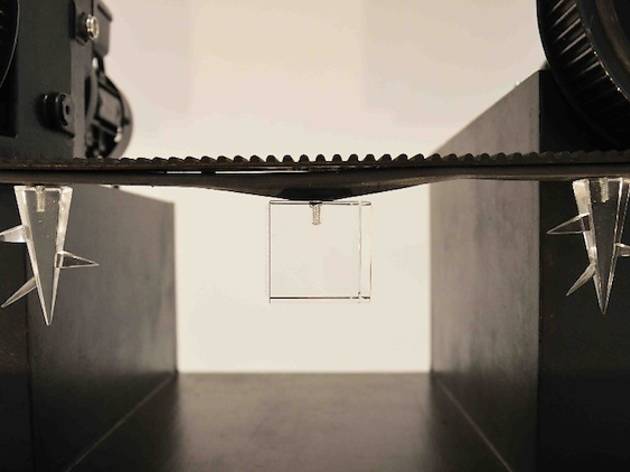 6/6
Benjamin Thomas, 'Ville autonome roulante', 2014 / © Benjamin Thomas
It's humans versus nature at this poignant, multi-faceted exhibit from Krick and Thomas.
This collaborative exhibition takes the well-worn artistic theme of the conflict between humankind and nature and spins it into something exceptionally powerful. Across ten or so works spanning sculpture, photography and sound exhibits, Guillame Krick and Benjamin Thomas question our relationship with the environment, ecology and urban planning. Keeping with the times and yet handling such profound themes cleverly and sensitively, the Canadian Krick and Frenchman Thomas construct their own intricate and fascinating machines, and in so doing, they manage to effectively evoke our species' systematic exploitation of the planet.
An overwhelming sense of pathos is present in every one of the works on display, from a chrome-plated digger that can only lift the air (which apparently represents the near end of our natural resources), to a mechanical ballet of little glass apartment blocks that disappear beneath the ground and keep on popping back up. This, they say, symbolises the perpetual cycle of construction and destruction wrought upon our towns. Perhaps the best illustration of the melancholy tone of this exhibition is a musical score made up of scraping and grinding noises with peculiarly human-like inflections, which encourages you to reflect on the inevitable obsolescence of all of our everyday machines and tools.
In Guillaume Krick and Benjamin Thomas's universe, as indeed in the real world, humanity has a long and turbulent path ahead.