Images à charge: La Construction de la preuve par l'image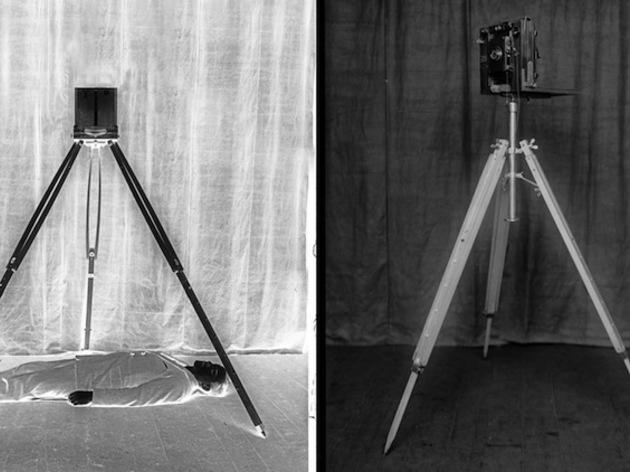 1/6
© R. A. REISS, coll. IPSC, Lausanne
2/6
Alphonse Bertillon, 'Assassinat de monsieur Canon, boulevard de Clichy', 9 décembre 1914 : vue par renversement / © Archives de la Préfecture de police de Paris
3/6
Tombe A Sud, Koreme, nord de l'Irak, juin 1992 / © Susan Meiselas, Magnum Photos
4/6
Rodolphe A. Reiss, 'Mouchoir avec lequel fut étranglée la dame Ducret', 24 septembre 1907/ © Rodolphe A. Reiss, coll. IPSC
5/6
© R. A. REISS, coll. IPSC, Lausanne
6/6
Anonyme, 'Observateur du Royal Flying Corps', 1916 / © Paris – Musée de l'Armée, Dist. Rmn-Grand Palais, photo Emilie Cambier
An unnerving exploration of photographs used as evidence in eleven criminal cases.
This isn't a show about artists, nor even about journalists – instead, you'll find images of scientists and the military. The photos brought together here were never meant to be exhibited ­– they were taken instead for a specific purpose, as scientific proof to substantiate legal claims in court. The show is based around eleven real life criminal cases, from the 19th century to the present day. From the first case, which examines drone attacks on the Pakistani border, Le BAL examines the troubled connections between the image and a workable version of the truth. A photograph is not infallible – which becomes abundantly clear through the displays detailing the trial of an assassin or the attempt to prove that a skull found in Brazil belonged to the Nazi officer Mengele.

Challenging, distressing and thought provoking, these hard-hitting images make viewers want to question anew all the images placed before us as evidence.