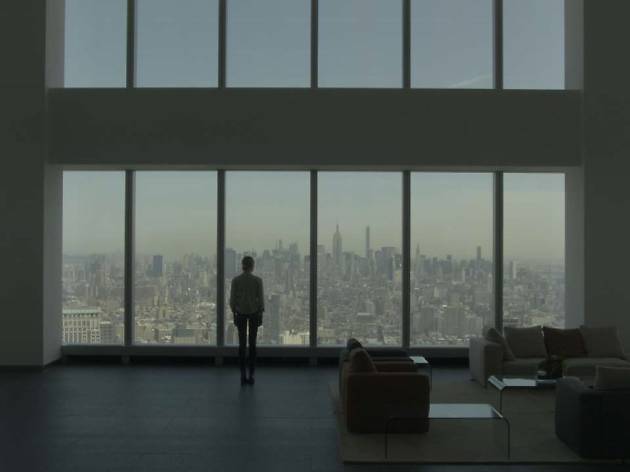 1/3
Courtesy de Jesper Just & galerie Perrotin, Paris
2/3
Courtesy de Jesper Just & galerie Perrotin, Paris
3/3
Courtesy de Jesper Just & galerie Perrotin, Paris
The inspired Danish artist explores his adopted city, New York, through ever more complex video installations.
From show to show, you can trace the evolution of Danish artist Jesper Just's method. His new 'Servitudes' series, rather than presenting a set of independent videos, creates a harmonious ensemble. In a labyrinthine installation, the videos echo each other and create dialogue in a constant process of exchange. Housed among the Palais du Tokyo's clamorous walkways and metal staircases, the visitor is led astray through a maze of enigmatic images, surrounded by an omnipresent soundtrack (by Eliane Radigue) of repetitive interruptions – opening elevator doors, stones tapping on a window.

Jesper Just's work is as evasive as his own shy character. It takes time and effort to tease out meaning from the poignant reels of video. The images are always remarkably beautiful, evoking solitude, imprisonment, and the physicality of the body through footage of a young girl and a handicapped child. In the end, everything is designed to explore Just's adopted city, New York, and the new One World Trade Center that has become a symbol of the city's renovation after 9/11.