L'Impressionnisme et la mode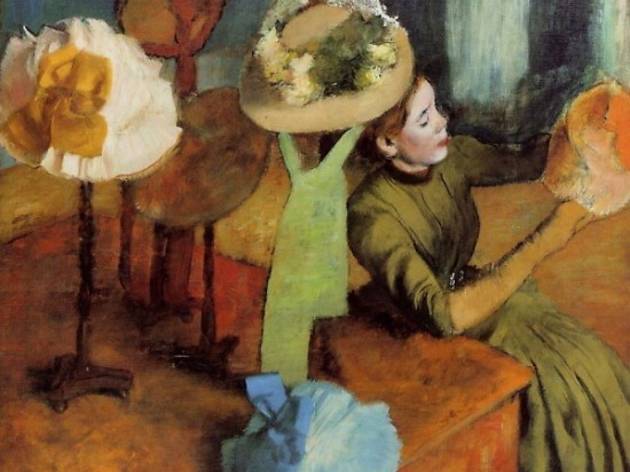 Paris at the end of the 19th century: photography is still taking its first steps, and for the first time artists are documenting the daily life of the bourgeoisie and the working class and the transformations induced by the intrusion of modernity.

The Impressionists found their way, paintbrushes in hand, to the café terraces, the Haussmann apartments and parks of Paris, devoted to capturing citizens in their natural environment. The paintings of Degas, Monet, Caillebotte and Pissarro turned out to be some of the liveliest portraits of the era's fashions, teetering between the rural countryside and the upcoming urbanisation. This exhibition offers an excellent platform for the Musée d'Orsay to show the works of artists that had an exceptional talent for recording the fashions, habits and preoccupations of the period.