1/12
© T.Sevin
2/12
© T.Sevin
3/12
© T.Sevin
4/12
© T.Sevin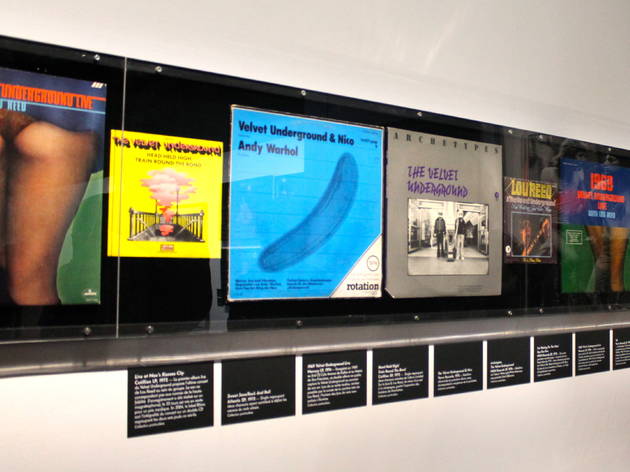 5/12
© T.Sevin
6/12
© T.Sevin
7/12
© T.Sevin
8/12
© T.Sevin
9/12
© T.Sevin
10/12
© T.Sevin
11/12
© T.Sevin
12/12
© T.Sevin
Relive the rockstar days of the iconic band.
Fifty years after the release of Velvet Underground's first album, this exhibition at the Philharmonie de Paris explores the history of one of the most influential bands in the history of rock. The retrospective delves into the fascinating roots of the group, weaving in stories of Andy Warhol's Factory era and the rise of the Beat Generation, to present vivid insight into the evolution of America's post-war cultural landscape.
Despite a relatively short career, Lou Reed and his band influenced generations of musicians, including Iggy Pop and David Bowie, and the exhibition presents a brilliant opportunity to rediscover their original hits, including 'Heroin' and 'Venus in Furs'. Expect more than just history though; the line-up also includes concerts with John Cale and Rodolphe Burger, as well as conferences and workshops that will let you relive the good old days of being a rock star in the Big Apple.
TRANSLATION: MARIA THOMAS