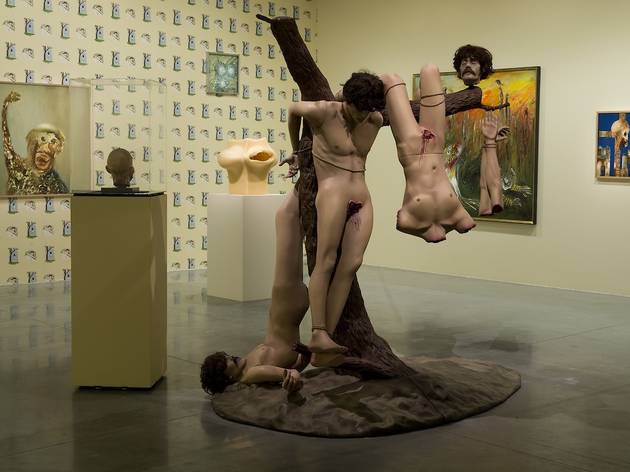 1/6
Théâtre du monde, vue de l'exposition ©DR
2/6
Théâtre du monde, vue de l'exposition ©DR
3/6
Théâtre du monde, vue de l'exposition ©DR
4/6
Théâtre du monde, vue de l'exposition ©DR
5/6
Théâtre du monde, vue de l'exposition ©DR
6/6
Théâtre du monde, vue de l'exposition ©DR
David Walsh is a rather unconventional Australian art collector, whose hoardings include stamps, greek coins, archaeological finds, primitivist paintings and contemporary art.

The exhibition devoted to him at the Maison Rouge is the vision of the director of MONA, the Museum of Old and New Art in Tasmania: cabinets of curiosity sit next to works by Marina Abramovic, the Chapman brothers, Damien Hirst and Ah Xian; western antiquities sit opposite decorated barkcloths from Oceania.

The heterogenous ensemble offers new discoveries and unexpected juxtapositions, constructed to alter the viewing habits of exhibition-goers.