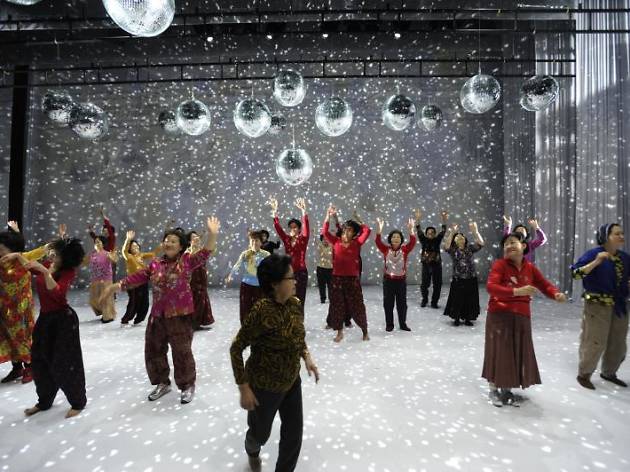 Part of an uplifting three-part series from South Korean choreographer Eun-me Ahn, this show inspires spectators of all ages to put on their dancing shoes.
South Korean choreographer Eun-me Ahn brings three epic works to the Festival d'Automne this year, but the standout piece is 'Dancing Grandmothers'. It's the first part in a series chronicling the different ways of life of three different generations in her home country: the elderly, the middle-aged and teenagers.
Back in 2010, the choreographer toured around Korea, aiming to inspire grandmothers aged between and 60 and 90 to use their bodies and experience the joy of dancing. Drawing inspiration from this trip, 'Dancing Grandmothers' incorporates the various local gestures and mannerisms she discovered across her country into a professional dance performance, creating, the organisers say, 'a blend of images and moving bodies, dances and collective memory'. The overriding message is clear: dance can bring happiness to us all.