Il n'est pas encore minuit...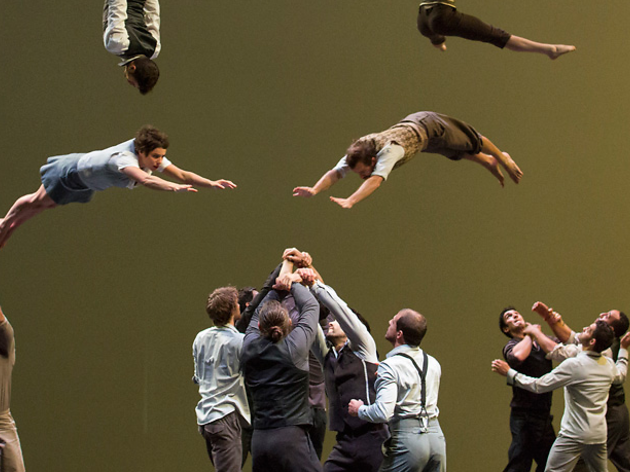 An elaborate, acrobatic spin on lindy hop from circus company XY wows with its energetic choreography.
The third production from circus troupe XY showcases lively acrobatics in a thrilling, celebratory atmosphere. For dynamic, dance-based spectacle 'Il n'est pas encore minuit…' at La Villette, the number of performers is impressive (they used to be six, but they now have 22 members). The specific style is lindy hop, a 1920s African American street dance that combines jazz and swing and involves both individual and partnered moves. The performers move from lifts to solo dances, from freestyle to jumping on trampolines. The elaborate group scenes are particularly brilliantly choreographed by the excellent Loïc Touzé. Overall, a joyous production.