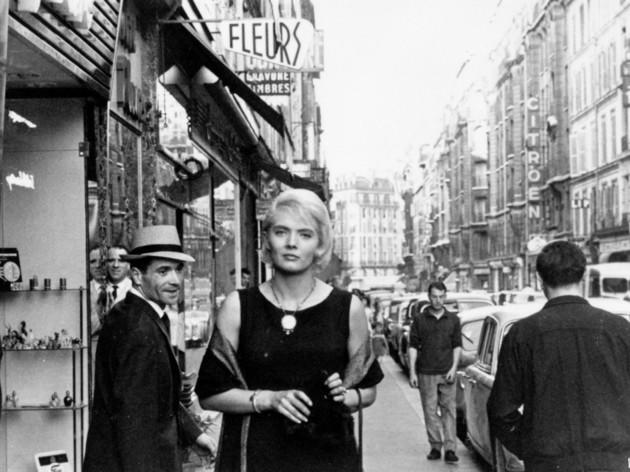 Director : Agnès Varda
This film ranked #24 in Time Out's list of the 100 greatest French films. Click here to see the full list.
'Cléo from 5 to 7' (1962) was French new waver Agnès Varda's second feature and is filled with the beauty of Paris's natural light. 'Hold on, pretty butterfly!' says Cléo (Corinne Marchand, pictured), a fretful and fame-occupied singer, to herself as she prepares to roam the city for two hours while awaiting a possibly momentous doctor's verdict. It's experimental and free-wheeling in design – Varda gives us overlapping dialogue, parodic inserts, a documentarist's eye mixed with a painter's, found sound and Michel Legrand's songs, and juxtaposes frippery with political reality. Quietly touching and profound, it epitomises the youthful delight Varda always shows for the tools at her disposal and her sensitive and easeful way of expressing the sways and shifts of life, love and desire.