The 100 best French films: the jury
Meet our expert panel of directors, actors, screenwriters, cinematographers...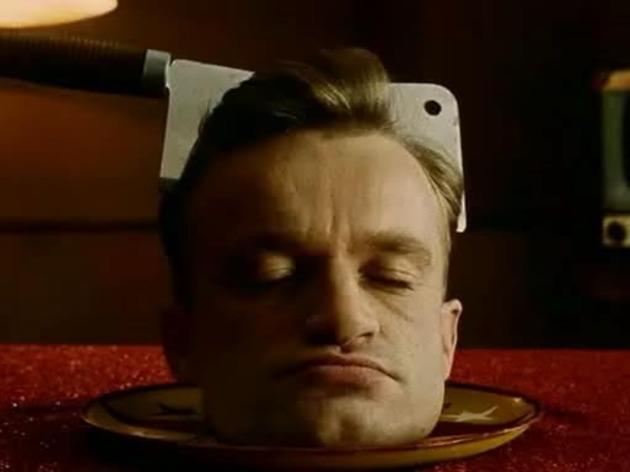 To compile our selction of the 100 best French films, we polled a select group of actors, directors, writers, producers, critics and other industry bigwigs to discover their ten favourites. We spoke to Marc Caro, John Malkovich and Serge Hazanavicius, Hélène Auclaire, Jonathan Caouette, Kiyoshi Kurosawa and many more – including the heads of major cultural organisations, such as the Festival de Cannes, critics from the country's major newspapers and magazines plus the film editors of Time Out editions around the world.
Now the critics have had their say, we want to hear from you, our loyal readers. So use the comments section to tell us your favourite french films and why. We're dying to know!
Directors and actors
Directors
Zabou Breitman ('Se souvenir des belles choses')
Marc Caro ('Delicatessen', 'La Cité des enfants perdus')
Catherine Corsini ('La Nouvelle Eve')
Jonathan Caouette ('Tarnation', 'Walk Away Renée')
Kiyoshi Kurosawa ('Cure', 'Kaïro')
Reza Serkanian ('Noces éphémères')
Agnès Merlet ('Dorothy', 'HideAways') 
Amir Naderi ('Tangsir', 'CUT')
Abel Ferry ('Vertige')
Alexandre Bustillo ('Livide')
Matthieu Canaguier ('Nous autres')
Boris Carré ('L'Initiation')
Pascal Chind ('Coupé court')
Rodrigo Cortés ('Buried', 'Red Lights')
Guillaume Foresti ('Personne')
François Gaillard ('Last Caress')
Pierre Laffargue ('Black')
Grégory Morin ('Paris by Night of the Living Dead')
Julien Séri ('Scorpion', 'Les Fils du vent')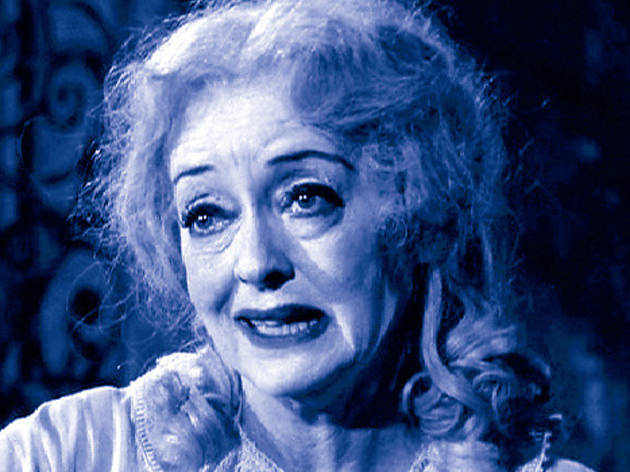 Actors
Julien Baumgartner ('Comme une image')
Bernard Blancan ('Hors-la-loi', 'Jeanne captive')
Emmanuel Bonami ('Macadam Baby', Djinns')
Lolita Chammah ('Les Adieux à la reine', 'Petit Tailleur')
Julie Duclos ('Les Paradis perdus')
Fréderic Gorny ('Les Roseaux sauvages', 'Louise Wimmer')
Serge Hazanavicius ('The Artist', 'OSS 117')
Thierry Machard ('En boîte')
John Malkovich (Dans la peau de John Malkovich)
Anna Sigalevitch ('La Pianiste', 'La Maison Nucingen', 'Belle épine')
Marie Thouément ('Formes courtes', Atelier théâtral de création)
Audrey Vernon (humoriste, présentatrice Canal+ décalé)
Critics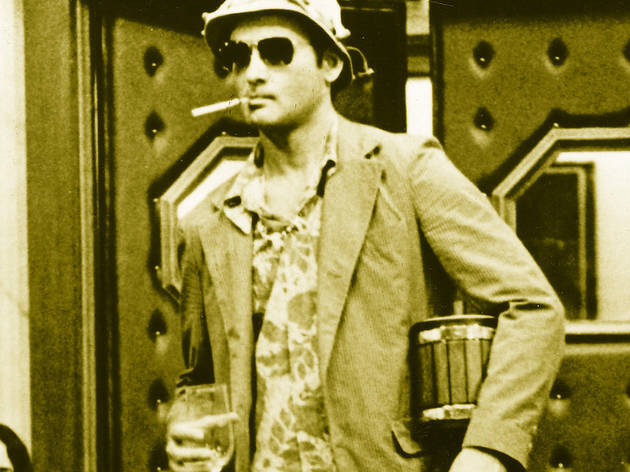 Time Out critics
Dave Calhoun (Time Out London)
Emmanuel Chirache (Time Out Paris)
David Fear (Time Out New York)
Tom Huddleston (Time Out London)
Josep Lambies (Time Out Barcelone)
Seda Pekcelen (Time Out Istanbul)
Elsa Pereira (Time Out Paris)
Alexandre Prouvèze (Time Out Paris)
Joshua Rothkopf (Time Out New York)
Yael Shuv (Time Out Tel Aviv)
Keith Uhlich (Time Out New York)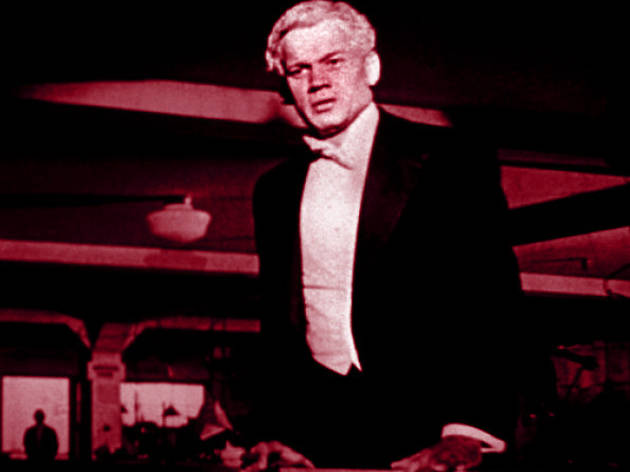 Other journalists and critics
Aurélien Ferenczi (Télérama)
Caroline Vié (20 minutes)
Christophe Lemaire (Rock & Folk, Starfix)
Laurent Barès (Mad Movies)
Benoit Basirico (www.cinezik.org)
Jean-Luc Lacuve (www.cineclubdecaen.com)
Mehdi Benallal (notremusique.blogspot.com)
Christophe Lefèvre (www.flaneriescinematographiques.com)
Cyrille Falisse (www.lepasseurcritique.blogspot.com)
Fred MJG (www.lesnuitsduchasseurdefilms.com)
Sandra Mézière (www.inthemoodforcinema.com)
Vincent Jourdan (inisfree.hautetfort.com)
Vincent Roussel (drorlof.over-blog.com)
Producers and film industry players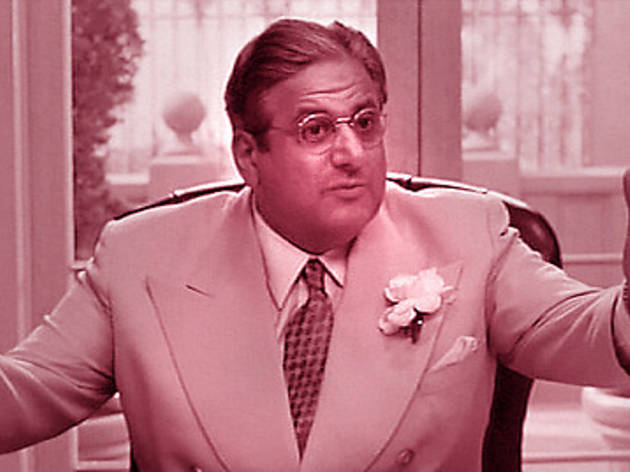 Producers, programmers and distributors
Nathanaël Karmitz et ses équipes (MK2)
François Margolin (producteur de Raoul Ruiz, Hou Hsiao-Hsien)
Fabrice Lambot (Metaluna Productions)
Jean-Pierre Putters (Metaluna Productions, auteur et fondateur de la revue Mad Movies)
Franck Bouvat, Olivier Masclet et Thomas Petit (Les Films du Losange)
Arnaud Aubelle (Le Pacte)
Stéphane Bouyer (Le Chat qui fume)
Thierry Jobin (directeur du Festival du film de Fribourg)
Philippe Lux (programmateur de l'Etrange Festival de Strasbourg)
Hélène Auclaire (Semaine de la Critique du Festival de Cannes)
Julien Chapelle (Raindance Festival)
Raphaël Vion (programmateur du cinéma La Clef)
Julien Planté (directeur artistique et producteur de la chaîne Cinémoi)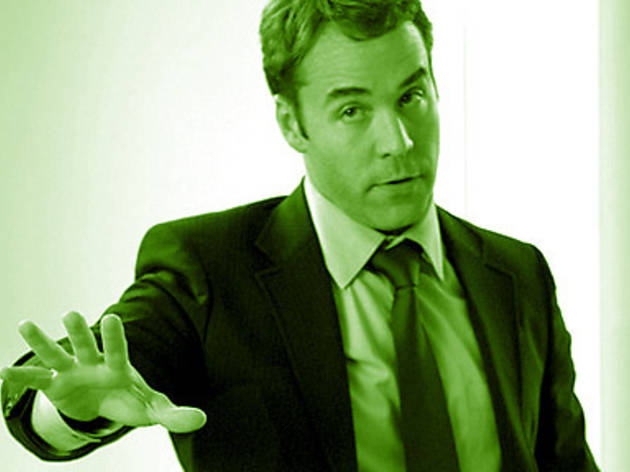 Other film industry players
Philippe Di Folco, scénariste ('Tournée'), auteur ('My Love Supreme', 'Dictionnaire de la Mort')
Audrey Vernon, humoriste, présentatrice Canal+ décalé, comédienne
Aurélien Poitrimoult, ancien assistant de Jean-Luc Godard, réalisateur du court métrage 'Le Frelon vert'
Laurent Levesque, compositeur pour Agnès Varda, Cédric Klapisch
Jacques-Olivier Molon, maquilleur effets spéciaux ('Le Fabuleux Destin d'Amélie Poulain')
Olivier Afonso, maquilleur effets spéciaux ('La Meute', 'Livide', 'La Vérité si je mens 3')
Nicolas Sarkissian, chef monteur ('Aux yeux de tous' de Cédric Jimenez)
Valérie Grall, chef décoratrice
Jean-Daniel Pellen, chargé de post-production
Edgard Grima, scénariste
Jean-Philippe Rouxel, cadreur, monteur, réalisateur
Maguy Fournereau, assistante réalisatrice
Catherine Wheatley, enseignante au Film Studies Department / King's College London
Geoff Andrew, enseignant au British Film Institute
Julien Hoger, étudiant à l'école Louis Lumière