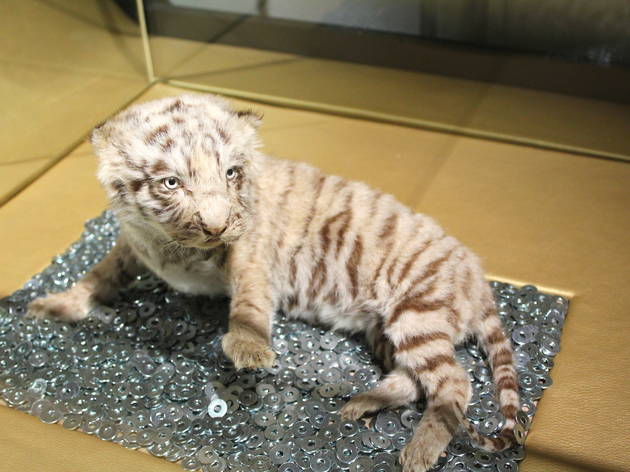 1/6
© C.Gaillard
2/6
© C.Gaillard
3/6
© C.Gaillard
Bambi dort, chuuut...
4/6
© C.Gaillard
5/6
© C.Gaillard
6/6
© C.Gaillard
Quel bébé mange quoi ?
Cuteness overload that's also designed to interest tots in the natural world.
Discover the newborn versions of 63 different species, from penguins and baby dolphins to panther cubs barely bigger than a kitten, through a series of illustrations, videos and games that are both delightful and informative. For kids, the exhibition presents an exciting introduction to the animal kingdom, explaining how the babies are born and how they grow in the wild, without glossing over some of the dangers of the natural world. Specially designed for children between the ages of two and seven, the exhibition features interactive games that let kids learn how to build nests like a mother bird or carry eggs on their back like toads do in the wild. The result is an experience that is educational and fun at the same time.
TRANSLATION: MARIA THOMAS