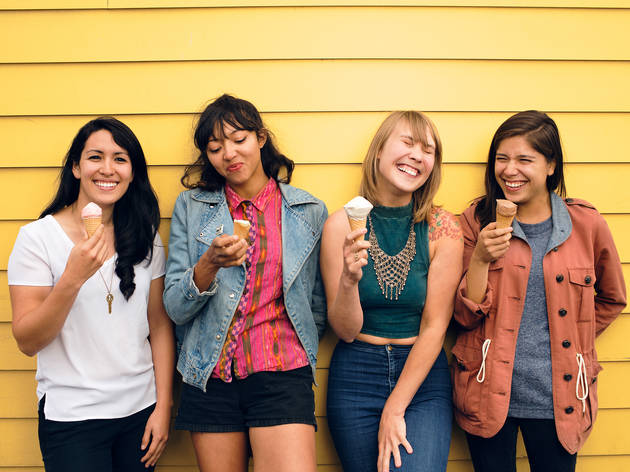 Drawing from Phil Spector-produced '60s girl bands with one hand and from modern acts like Dead Ghosts with the other, the four girls from La Luz only want one thing: to transport your soul to a sun-kissed Californian beach. Rich harmonies, full-on reverb and liberal helpings of Farfisa organ are the order of the day with this summery Seattle quartet.

Yet even they are outdone for tropical vibes by the French band Calypso, whose synth-heavy sound is underscored by the kind of trippy surf rock that was big half a century ago. We're reminded of electronic dream poppers Au Revoir Simone, with a side serving of French psych-punk band La Femme.

The two bands will be appearing at the Point Ephémère for a bumper night on October 24. Just what the doctor ordered to combat the encroaching winter blues.