Macki Music Festival / Jour 1 : Tony Allen + Silk Rhodes + Floating Points + Chester Watson...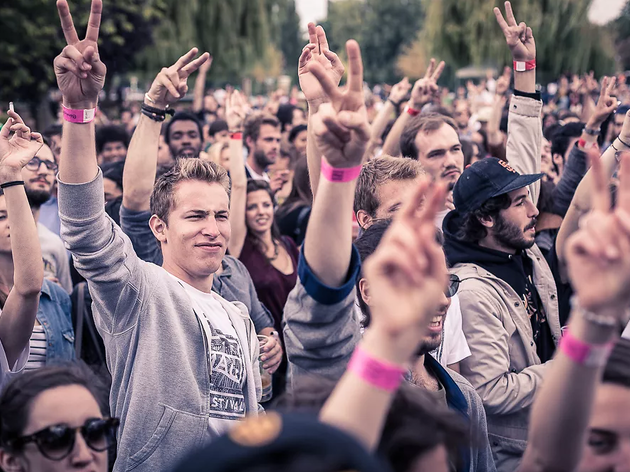 13h. Les vrais se remettront à peine de l'opening de la veille à la Machine du Moulin Rouge, qu'ils seront déjà en route vers le magnifique Parc de Carrière sur Seine. On y est : premier jour du Main Event, avec une programmation aux petits oignons. À démarrer par le batteur et auteur-compositeur nigérian Tony Allen. Le doyen du festival est connu de tous comme l'un des pionniers de l'afrobeat, genre issu de rythmes traditionnels yoruba, fortement imprégné de funk, jazz et de highlife avec Fela Kuti (dont il était le batteur jusqu'en 1979). Il viendra défendre son album 'Film of Life', nouveau fruit de sa collaboration avec Damon Albarn. Ouaip, 75 ans, toujours dans le vent. Et de l'air, il va en falloir au passage de Silk Rhodes, parce que ça risque d'être très chaud. Difficile effectivement de ne pas perdre tous ses moyens à l'écoute de l'album éponyme du duo, signé chez l'excellente maison Stone Throw Records. Une soul-funk rêveuse et charnelle, soulignée par la voix sensuelle de Sasha Desree. Bref, ça risque de lover à mort sur la pelouse.
Pas de répit pour les amoureux, qui pourront continuer à se bécoter sur la pop psychédélique de Moodoïd. Non, cette obsession ne vient pas de nous, mais de leur chanteur, Pablo Padovani (fils du jazzman Jean-Marc Padovani) qui clame son envie de faire l'amour dans son "Heavy Metal Be Bop 2". Alors s'il nous dit ça, les yeux entourés de paillettes comme il aime à le faire lors de ses concerts, on ne répond plus de rien.
Un autre petit gars risque de nous clouer le bec : il s'agit de Chester Watson, 18 ans, toutes ses dents. Avec son rap nonchalant, ce prince du hip-hop venu tout droit de Floride nous jouera son très bon 'Tin Wooki' sorti en juillet dernier. Et si on salue le flow du jeune artiste, ses instrus sombres, jazzy et novatrices sont également à honorer. Chester sait aussi s'entourer de grands noms comme Madlib pour ses productions, productions qui collent d'ailleurs parfaitement à son univers.
On terminera cette journée avec le Londonien Floating Points, cofondateur du label Eglo Records. En préparation de son premier album, 'Elaenia' (sortie prévue le 6 novembre prochain), le pote de Caribou et Four Tet sortira de ses nouvelles productions lyriques et aériennes (on pense au morceau "Silhouettes") pour revenir vers un set plus groove et taillé pour le dancefloor. Ça va swinguer.
Également sur scène ce jour-là : le beatmaker bruxellois Shungu, mais également la pop de Ménages à Trois, le disco cosmique de Bon Voyage Organisation, et la folie du Camion Bazar qui accueillera Nico100Coins de l'équipe Alter Paname.