Giant Fashion Flea Market: Violette Sauvage at Pavillon Baltard
With over 400 designers, in a 2,700m2 space, this is one of the biggest we've seen yet.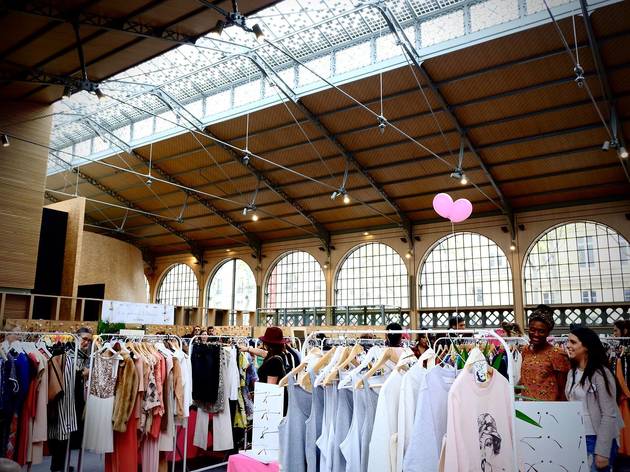 Violette Sauvage at Pavillon Baltard
Fashion mavens - add May 20 to your diary!

After its immense fashion flea market at Carreau du temple, Pavillon Baltard is the next to host Violette Sauvage. A 19th century market hall in the middle of Nogent-sur-Marne this second-hand shopping extravaganza featuring 400 designers and young creators opens its doors May 20 2017.
Vanessa Bruno, Swildens, Comptoir des Cotonniers, Carven, Bel Air, Les Petites, Mellow Yellow, H&M... Featuring both small and international brands, you'll find more than enough fashion fodder to browse on these rails. With its credo "first choice amongst the second hand" Violette Sauvage ensures only top quality second-hand clothes, at thrifty prices. Like a flea market, payment is made at each stand except for credit/debit card purchases which can be paid for at the reception.
After the energy you've spent fighting the crowds for that bargin buy Carven jacket, you can take a load off with a manicure or a kooky palm-reading.
When? May 20 from 11am to 7pm.
How much? €3 per entry with a free tote bag.
Where? Pavillon Baltard, 12 avenue Victor Hugo, 94130, Nogent-sur-Marne (take RER A from Gare de Lyon)