Paris Plages 2016
A 14th edition of the initiative that brings urban beaches, summer sports and party lawns to Paris, July 20-August 21 2016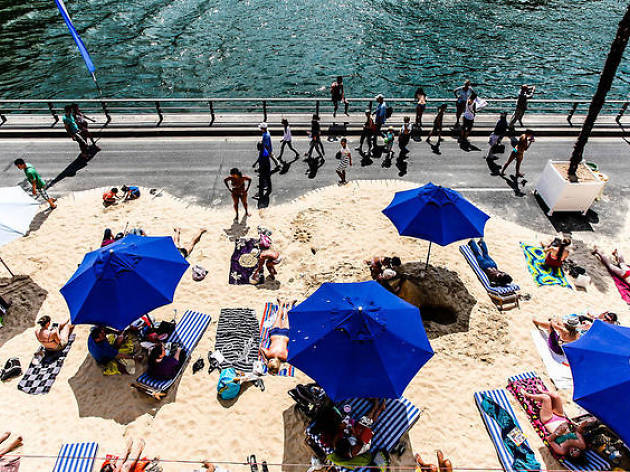 When? July 20-August 21 2016
What? The French capital's iconic inner-city beach initiative.
Where? Across Paris

If there's one event that sums up Paris in the summer, this is it. Back in 2002, then-Mayor Bertrand Delanoë began the tradition of lining the banks of the Seine with sand, deckchairs, food stalls and volleyball nets, creating a series of city beaches for those stuck in town during the long summer months. Since 2007 the project has extended along the length of the canal in Bassin de la Villette, creating an idyllic urban landscape of pétanque, boules, picnicking, sunbathing and watersports.
Following the success of 2015's Tel Aviv theme, this year the beaches will be transformed into a Tunisian paradise. The cities of Tunis and Sousse will be the specific focus of this year's edition from July 20-24, while an exhibition and food and wine stalls will also champion the best of Tunisian arts and gastronomy.
For more information on 'Paris Plages' 2016, click here.