A gift guide of local goods made in S.F.
This gift guide is full of city-centric presents for boozy friends, picky beaus, gracious hosts, and everyone in between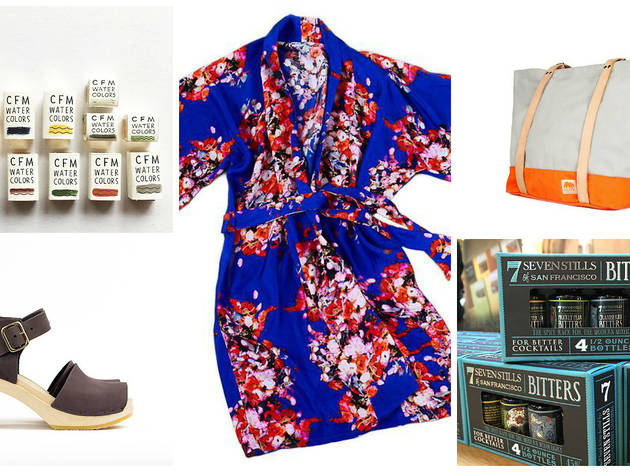 This year, skip the snaking lines and relentless Christmas soundtrack at the mall: Go local with your gift list. From classic jewelry to small-batch booze to vacation-ready gear, these presents were all made here in San Francisco. Support Bay Area makers and knock out your holiday shopping in one swoop.
Local S.F. gift guide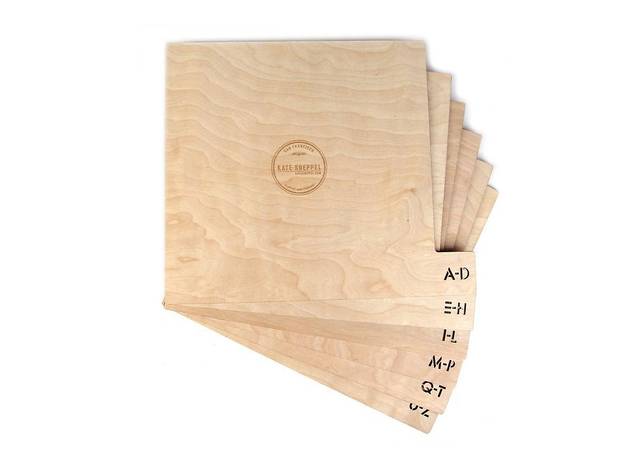 Record Dividers from Dijital Fix, $75
Graphic designer Kate Koeppel is a design-minded audiophile. Tired of shuffling through her own growing stacks of vinyl, she launched Record Dividers: a line of handcrafted birch markers (and, more recently, storage crates) for organizing one's analog collection. The laser-etched dividers can order your records alphabetically by artist or by genre and come in two sizes and various fonts. All are handmade in Kate's San Francisco studio. Order a ready-made set or go with a gift card for customized dividers.


820 Valencia St at 19th St
415-666-2256
shop.katekoeppel.com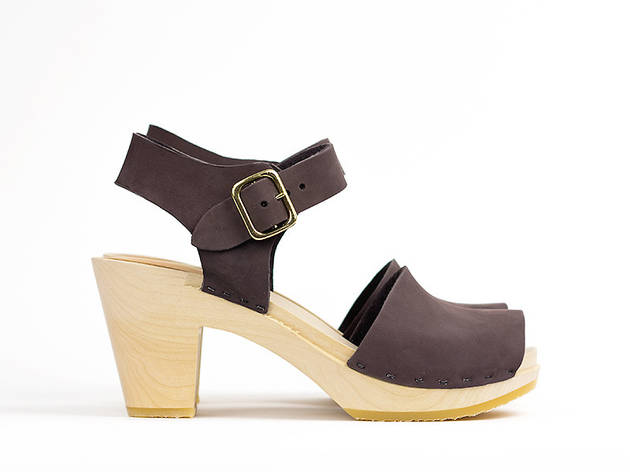 Clogs from BRYR, $250
British footwear designer Isobel Schofield crafts high-style wood-soled kicks by hand in her Dogpatch studio, BRYR (pronounced brier, like the prickly plant). The season-spanning styles come in over 20 shades of leather, from close-toe booties to wear-everywhere clogs to strappy, tassel-decked sandals fit for January jet-setting. The sunny storefront is lined with orderly rows of blond-soled shoes, neatly arranged by color, heel height, and material. (Limited-edition collections incorporate wool and metallics.) Gift cards are available for off-the-rack styles or custom pairs—a popular option among brides-to-be.

2331 3rd St at 20th St
415-374-7323
bryrstudio.com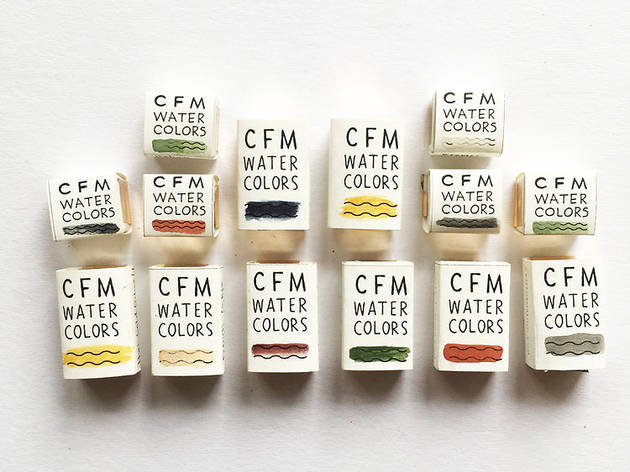 CFM Watercolors from Case for Making, $8
Discover beautifully curated gifts for artsy loved ones at Outer Sunset creative haven Case for Making. In addition to brushes, pens and pencils, stationery, and office supplies for aesthetes, owner Alexis Petty blends handmade watercolors in lush, richly pigmented hues. The limited-edition paints range from eye-popping neon shades to vivid earth-tones inspired by the city of Florence. Buy them individually or sign up for a premium watercolor subscription, which bestows your recipient three new hues each season ($45 for one quarter; $170 for the year).

4037 Judah St at 45th Ave info@caseformaking.com
caseformaking.com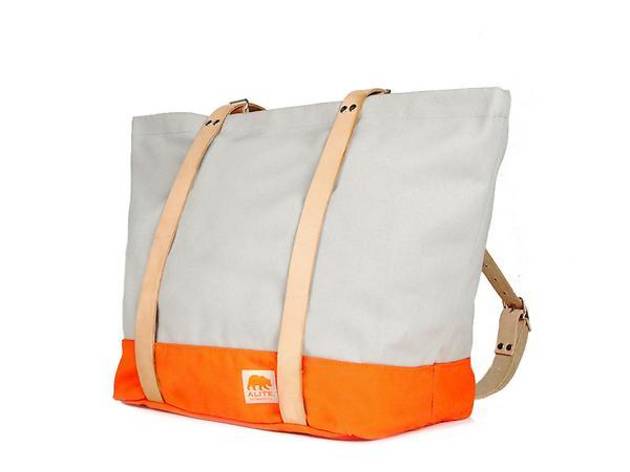 Bike-to-Beach bag from Alite, $174
Head to Alite's Mission storefront to snag one of its California-made packs—new styles are added regularly, but they sell out fast online. This unisex carryall is ideal for weekend adventures, from Ocean Beach bonfires to East Bay hikes. The sturdy, 18-ounce duck canvas is hardy and water-resistant, and the adjustable cowhide straps can be carried as a backpack or tote. (The roomy sack has an open top, so can be crammed to the brim with supplies or camping gear.) This bag is made to last: every Alite product comes with a lifetime guarantee.

3376 18th St at Mission St
415-626-1526
alitedesigns.com
WS pocket square from Welcome Stranger, $29
Spiff up dapper loved ones with Welcome Stranger's pocket squares. The menswear outfitter's cotton squares come in a handful of patterns, from casual chambray to holiday-ready green and red plaid. All are handmade here in San Francisco.

460 Gough St at Ivy St
415-864-2079
welcomestranger.com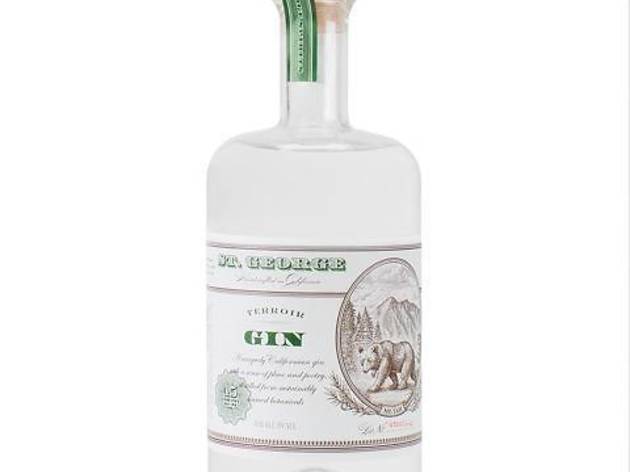 St. George Terroir gin from Cask, $35
Sure, you could give your party hosts yet another bottle of middling red wine. Or you could turn them on to the martini-making magic of St. George's Terroir gin, distilled across the Bay Bridge in Alameda. Infused with Doug fir, California bay laurel, coastal sage, and a slew of botanicals, it tastes like Christmas in a glass. (And it sure beats nog.) For something less spirit-forward, St. George makes spiced pear and a coffee liqueurs, both guaranteed to give grandma a buzz.

17 3rd St at Market St
415-424-4844
caskstore.com
Yoga Joes from Park Life, $25
What to buy the zen guy in your life? S.F. yogi Dan Abrahamson started Brogamats for fellow sun-salutation-practicing dudes. (The line includes yoga mat bags that look like a giant burrito or a quiver of arrows.) The brand's latest offering, Yoga Joes, are action figures for the modern man. The one- to three-inch plastic G.I. Joes are cast in basic poses, from Warrior One to Downward-facing Dog. (A second edition includes more advanced moves.) The packaging even features a faux bamboo yoga floor.

220 Clement St at 3rd St
415-386-7275
brogamats.com
Heath Cocoa set from Heath Cermaics, $108
When Robin Petravic and Catherine Bailey bought Heath, a 60-plus-year-old tile company, in 2003, they revitalized the brand. Now Heath's sprawling Mission complex is a San Francisco design hub—and not for for the Manufactory's baked goods. The storefront is a trove of dishware, home goods, furniture, jewelry, books, and more. The new winter collection is chock full of easy gifts like this locally made cocoa set. If cocoa isn't your thing, not to worry: the line also includes a second set for whiskey.

2900 18th St at Alabama St
415-361-5552
heathceramics.com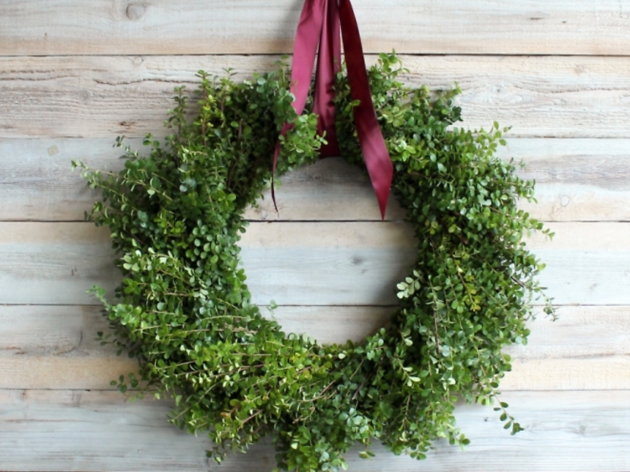 Walk in the Woods boxwood wreath from farm Girl Flowers, $65
Back away from that sad grocery-store poinsettia. SoMa-based Farmgirl Flowers is here to save you from lackluster bouquets. Owner Christina Stembel is a locavore florist: she buys a fresh flowers and foliage each morning from California growers and never imports internationally. She limits waste and environmental impact by limiting the number of fresh arrangements available each week (including the famed "bouquet of the day"). The arrangements are wrapped in repurposed burlap coffee bags from S.F. roasters and delivered throughout the Bay Area by bicycle or scooter. As of last year, Farmgirl also ships nationally. Over the holiday season, expect pink poinsettias displayed in a birch vessel ($40), 2-foot Christmas trees for space-constrained apartment-dwellers ($75), and festive wreaths like this boxwood version ($65). Add extras to your delivery at check-out, like artisanal candy and candles.

farmgirlflowers.com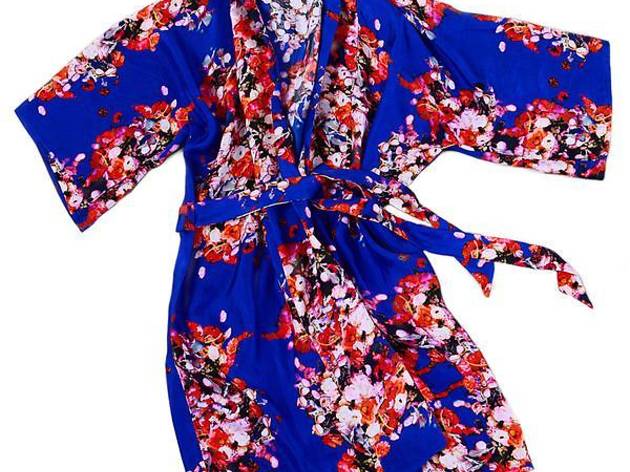 Ritzas Ranunculus silk robe from Hero Shop, $395
Native San Franciscan Stevie Howell has been making gorgeous loungewear since before PJs-by-day were cool. The vibrant prints, from riotous blooms to oceanic blues, are inspired by her background as a painter and printmaker in Scotland and Chicago. Howell's high-end silk pajama tops, robes, and kimonos are the definition of effortless style—as appropriate for a cocktail bar as a Netflix binge in bed.

982 Post St at Larkin St
415-829-3129
steviehowell.com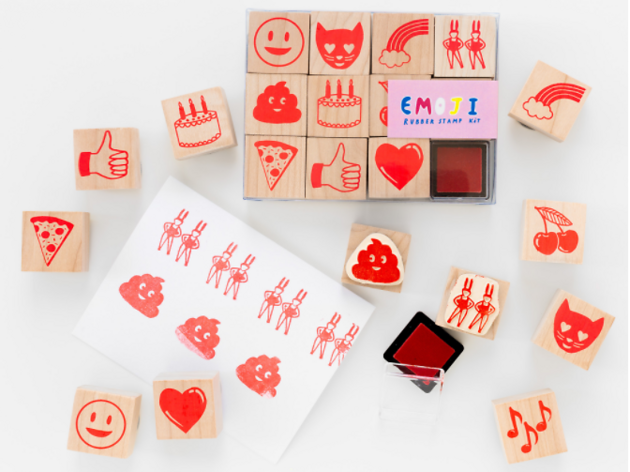 Emoji stamp set from Little Paper Planes, $20
https://yellowowlworkshop.com/collections/new-now/products/emoji-stamp-kit
Christine Schmidt started Yellow Owl Workshop, a one-woman stamp company, in her Bernal Heights apartment. Now her stamp sets—in addition to cards, books, housewares, and jewelry—are sold around the world. But despite widespread success, everything is still handmade in the company's Mission workshop. Schmidt gets it: teens and tweens are impossible to shop for. This cutesy-cool set is made for millennials (and parents!) fluent in emoji.
855 Valencia St at 19th St
415-643-4616
yellowowlworkshop.com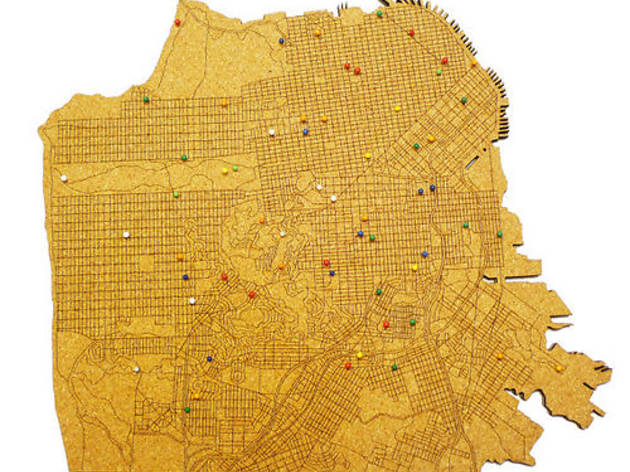 San Francisco cork map from the Museum of Craft and Design, $140
Pinpoint weekend destinations, places of personal significance, or the city's best burritos with this cork map by MetropolitanCraft. It's the brainchild of local designer Laurence Srinivasan, a RISD grad who came up with the laser-cut prototype at TechShop SF. In addition to the map, Srinivasan makes detailed tabletop models of Bay Area landmarks like the Golden Gate Bridge and Sutro Tower. (Check them out at his Etsy shop, MetropolitanCraft.)

2569 3rd St at 22nd St
415-773-0303
sfmcd.org

Sunski sunglasses from Sunskis, $58
What better gift for January getaways? Sunskis co-founders Tom Stewart and Michael Charley launched their eyewear brand on Kickstarter in 2012. Since then, the SF-based company's distinctive colored lenses have spread across U.S. The shades affordable and durable, made of polycarbonate and polarized lenses. Each year, the eco-conscious company donates one percent of its profits to nonprofits like Adventurers and Scientists for Conservation, Save the Waves, and Leave No Trace.

sunskis.com
Seven Stills bitters boxed set from Foggy Notion, $20
Spice up a friend's bar cart with Seven Stills' small-batch bitters, infused and bottled in the company's Bayview distillery. Each .5-ounce bottle in the set focuses on one bold flavor profile, including prickly pear, cranberry, meyer lemon, and blood orange. The brand blends its bitters using organic spices, herbs, and botanicals, with an emphasis on locally-sourced ingredients.

275 6th Ave at Clement St., #101
415-683-5654
foggy-notion.com
Ursa Major wave cuff from Esqueleto, $120
Jewelry designer Kate Jones of Ursa Major crafts what she calls "modern heirlooms" from her San Francisco studio. She works in a range of precious metals—yellow gold, rose gold, and sterling silver—accented by stones like mother of pearl, lapis, blue opal, and jet. Her wave cuff, available in brass or sterling silver, is a timeless, understated piece that can be dressed up or down.

482A 49th St at Telegraph Ave, Oakland
510-629-6216
shopesquelto.com