The best Seattle attractions you should definitely visit
Check out this guide to the best Seattle attractions, to be appreciated by all visitors, whether locals or tourists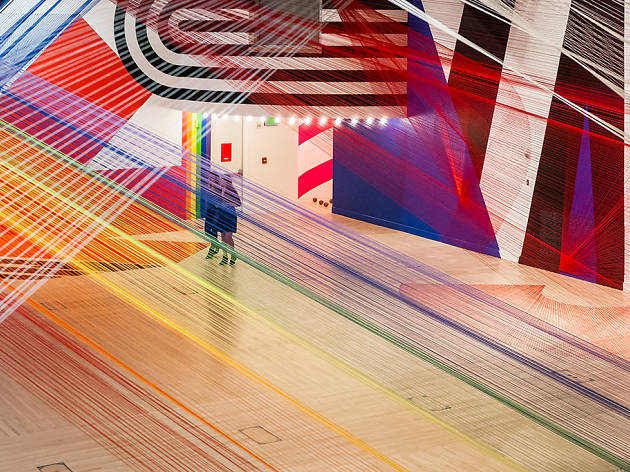 Home to world-renowned museums, exquisite urban green spaces and a vibrant underground culture both literally and figuratively, the Emerald City is one of the most fun-filled towns to explore, whether dealing with lifelong residents or first-time tourists. Don't let the usual rain scare you away: There are plenty things to do, bars to drink in and, of course, beautiful hotels to stay at no matter the weather. Check out this guide to the best Seattle attractions, some that you may be particularly familiar with and some others that might be pleasant surprises. Beware, tourists: You might want to extend your trip.
Best Seattle attractions
Glassblowing is a favorite pastime of Seattleites and Dale Chihuly is the master of the craft. Among the towering structures of Downtown Seattle lives a greenhouse turned gallery dedicated to the work of Chihuly. It is difficult at times to tell the difference between what has been grown and what has been blown. However, it is absolutely impossible to overlook one of Chihuly's largest pieces suspended from the gardens ceiling. Twice a month, the gallery hosts Yoga Under The Glass, during which participants are invited to work on their flow in one of the most beautiful places in the city. Spaces fill up fast so buy your tickets early.
Constructed following a city beautification contest in 1990, the Fremont Troll is one of Seattle's favorite attractions. Drawing inspiration from Norwegian folklore, artists Steve Badanes, Will Martin, Donna Walter and Ross Whitehead installed the Troll that holds an actual Volkswagen Beetle car as a warning to the drivers above. Every year on October 31st, the community hosts a birthday party for the Troll called Troll-o-ween.
Photograph: Courtesy CC/Flickr/soulrider67
Attractions, Historic buildings and sites
Opened in 1977, the Seattle Aquarium is dedicated to the conservation of aquatic health inside and outside its walls. Offering programing for all ages, the aquarium puts special emphasis on the wildlife native to the Pacific Northwest and beyond. The underwater dome is one of the best ways to get acquainted with the family of sea-dwellers.
The Museum of Flight, found in Boeing Field's backyard, is the largest private air and space museum in the world. Founded in 1929, it has grown to become one of Seattle's most trafficked educational attractions. Robust programing (the venue boasts one of the largest educational programs in the world) includes daily tours, flight simulations and the occasional theatrical reenactment. Come early or around closing time to avoid the daily throngs of visiting school children.
Photograph: Courtesy CC/Flickr/Ken Lane
Things to do, Walks and tours
Little known fact about Seattle: the entire city burned down in 1889 and a new city was slowly rebuilt 22 feet above the rubble. Bill Speidel's Underground Tour is the only underground tour that actually brings you below street level, making it the ideal activity to sign up for when it's raining. Remember to wear closed-toed shoes as the tour takes you through the catacombs of the city (we promise, it's completely safe).
It is pretty surprising how many pinball bars there are in Seattle. Add-a-Ball is king of them all. The place looks like what you wanted your college house to look like if you only had the money to fill it with vintage video games and Star Wars-related murals. Hidden in the back of a massive empty lot, Add-A-Ball offers multiple rooms of pinball, video games and even an air hockey table—each equipped with cup holders to hold your beer or whatever else you order at the bar. The staff hosts pinball tournaments, which are very popular with the locals, but, if you're just trying to have a good time, skip it. Tournament nights can get a little… intense.
Photograph: Courtesy CC/Flickr/Jeff Keyzer
The longest continuously running movie theater in Seattle, Grand Illusion Cinema is a required stop for all the film nerds. Opened in 1970, the volunteer-run non-profit space is filled with vintage red velvet seats where you can get comfortable and watch new indie releases as well as art film classics. The art house cinema is a beloved part of the University District and, though it has survived some close calls, it doesn't seem to be closing any time soon.
Photograph: Courtesy Yelp/The Grand Illusion Cinema
If you've seen a picture of Seattle, you've seen the Space Needle. Built for the 1962 World's Fair, the symbol of the city is one of its most visited attractions. At the time of its erection, it was the tallest structure west of the Mississippi. Technically, however, it's only made of six floors. The tower can get very busy in the sunny months so snag a timed ticket and be prepared to wait.
Attractions, Historic buildings and sites
In 2006, a woman was offered $1 million to leave her home, where real estate gurus were planning on building condos. Said woman declined and became a folk hero of Seattle's Ballard neighborhood. Though construction continued around her, Edith Macefield stood strong and her home stands there today surrounded by the glass and concrete of the development. Though Edith has long since passed away, the home remains untouched in her loving memory. The site has also been credited as the inspiration behind the home depicted in Pixar's subfest, Up.
Photograph: Courtesy CC/Flickr/Joe Wolf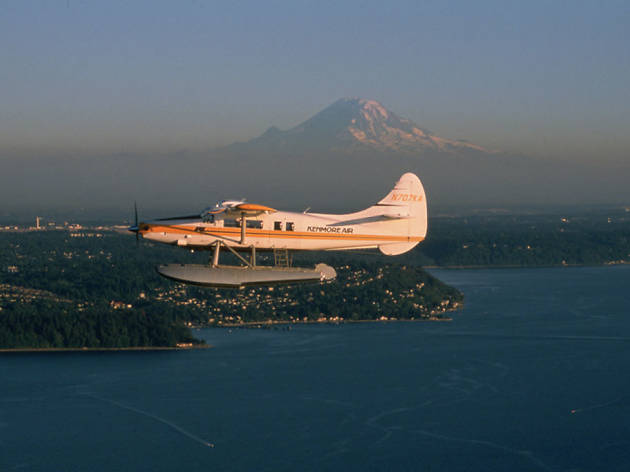 Photograph: Visit Seattle/Tim Thomas
Even though you'll see the mountains almost everywhere you go throughout Seattle, there is something about being on their level that makes it especially awesome. For $100, you can hop a chartered Seaplane out of Lake Union and experience the majesty of the city's topography from above. If you want to make a weekend of it, Kenmore Air offers flight and hotel packages to the San Juan Islands and beyond.
Show more