7 need to know Korean chefs
The Korean chefs leading a new era in Seoul's dining scene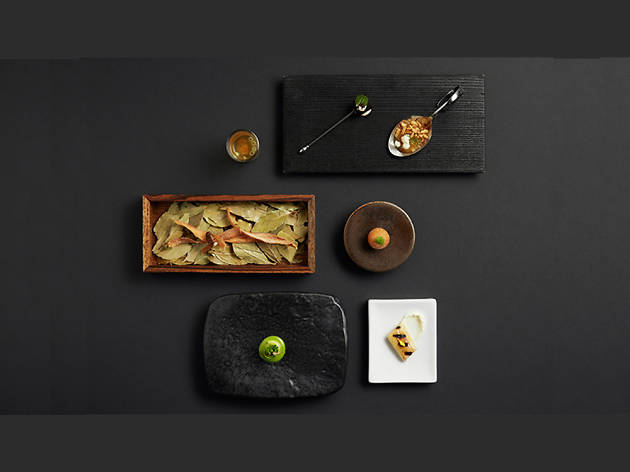 To say that cooking is a hot topic right now in Korea would be an understatement. Celebrity-studded cooking shows like Naengjanggo Butakhae (Take Care of My Fridge) and Samshi Saekki (Three Meals a Day) have been getting extraordinary ratings; the popularity of Instagram hashtags like #먹스타그램 (eatgram) and #맛스타그램 (tastegram) have exploded; and a growing number of Korean chefs have become celebrities in their own right.
In this atmosphere of excitement around the art of cuisine we've also seen a group of young chef-owners rise to the forefront of the Korean fine-dining scene, bringing back with them to Korea an unprecedented level of experience and expertise from previous jobs in the best kitchens around the world. Many have attended prestigious (and grueling) institutions like the Culinary Institute of America. In some cases, blending this experience with local, homegrown knowledge of Korean food has resulted in the rise of the so-called "neo-Korean" cuisine. While good food and excellent chefs are certainly nothing new in Seoul, there's something special about this wave of culinary artists. Whether it's the level of professionalism they're bringing to the scene, their creativity or their daring and willingness to challenge local palates, there's something exciting going on here. A new epoch in fine dining is opening up in Seoul, and here are the young chefs who are at the vanguard of it all.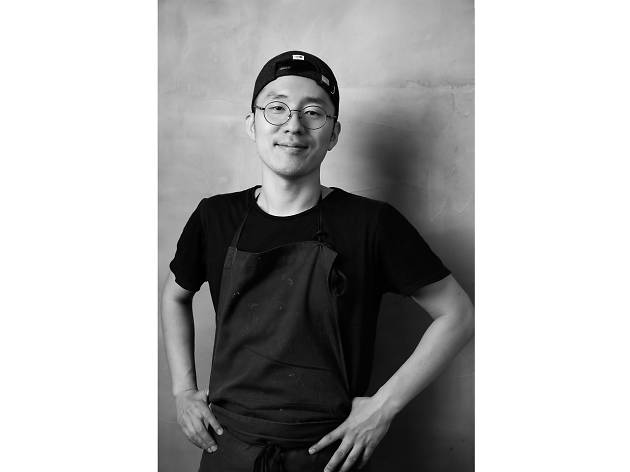 Chef Kang Min-goo is still in his early 30's, but has already built an impressive résumé outside of Korea. After becoming the youngest head chef at Nobu Bahamas (part of renowned chef Nobu Matsuhisa's empire), Kang returned to Korea. His sense of duty to bring his international experiences to the table is reflected in his cuisine. "For Korean customers, I wanted to provide a fun experience; for foreigners, I wanted to provide a special meal that they can only have here. I wanted them to discover newness in familiarity. And because of that, I put more emphasis on hansik (Korean cuisine). Of course, stable food quality is another important aspect of a restaurant but I think identity is more important. Over the past few years, restaurants in Korea have started to have their own diverse food offerings." If there's one identity that Mingles can claim, it's that of serving innovative hansik. "I used different Korean herbs and ingredients that are in season, as well as traditional sauces and fermented vinegar to create this food," Kang explains. Most impressively, he makes excellent use of jang (fermented sauces), which are at the heart of traditional Korean cuisine. People may find one of his course meals, Mingles Bapsang (table), familiar yet new and distinctive all at the same time. Chef Kang reinterprets the typical Korean meal with five side dishes in his own way. For example, one of the amuse-bouches is fried seaweed served with abalone viscera sauce, mango purée, salmon roe a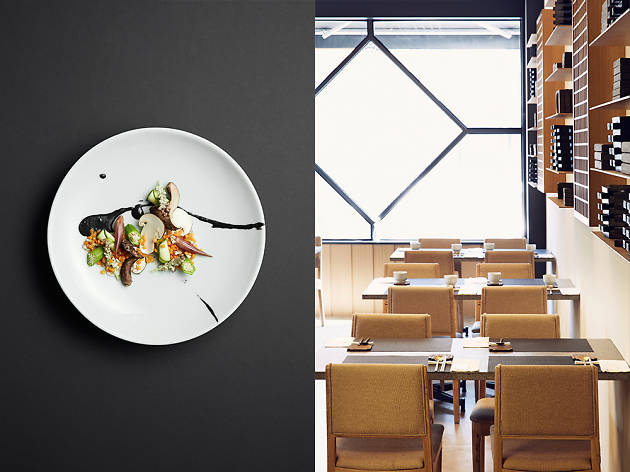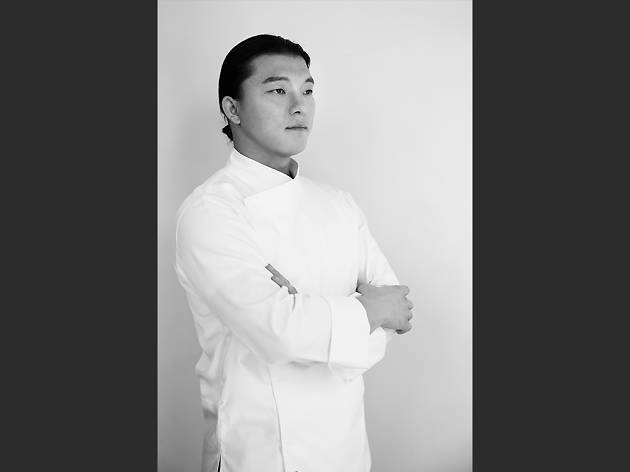 When you have a meal at Twenty Four Seasons, you'll be surprised several times. To start with, they will serve you small, boiled sweet potatoes instead of bread before your meal starts. Then, There's their snapper sashimi that is savory with a touch of cheonggukjang (fast-fermented bean paste). Chimchae, a Korean salad, is one of the best dishes at Twenty Four Seasons and it's made of wild greens, enzymes and vinegar. Chef Tony Yu (Yu Hyun-su) learned to make traditional Korean dishes while studying temple food under Monk Seonjae. He often leaves Seoul to go to rural markets and buy ingredients that grow in the wild or heads to the mountains to collect them himself. It's also important to note that they are reviving the traditional dishes of Korea. Yu got the recipe for his signature menu item, seolyamyukjeok, which is a type of Korean steak, from an ancient cookbook. On his bookshelf are books about Korean cuisines that do not exist anymore. "Not all old things are good. A lot of things are better now. But it's important to take the good things from the past and try to develop them so that they fit the modern era. That's the concept of my dishes," say Yu. Although he uses traditional recipes and local wild ingredients, his food falls into a broad category of contemporary cuisine. But phrases like "contemporary cuisine" or "Modern Korean" fail to fully portray Twenty Four Season's dishes. His unique plating, which is technically a Western method, reminds us of a Korean ink-an
Show more
A note from an editor
From STEM sciences to cinema direction and business, women are underrated and overlooked. This is no more less the case in the male-dominated culinary industry. A Bloomberg analysis of restaurant groups in the U.S. found that only 6.3% of head chef positions were held by women in 2014 and even the world of food critique is largely male-dominated. Only four women in Michelin's 103-year history (British edition) have been honored with three stars and Rebecca Burr became the guide's first female editor three years ago. An online search for "female chef" on Naver will bring you to a few aspiring culinary students who've posted questions that basically ask: "Why are there no female chefs in Korea?" A Yonhap feature this past summer reads, "Men Cooking Mesmerize Korean TV Watchers in a Still Male-dominated Society." In a society where women cook a large majority of its food and their mothers inspire a large majority of chefs, it seems incredibly difficult (albeit, not impossible) to find women in head chef positions in Seoul. Is it truly that women are less capable? Or could it be the remnants of a culture that continue to put men in the lead? If fine dining is an art form, the words of art historian Linda Nochlin in her 1971 essay, Why Have There Been No Great Women Artists? come to mind: "But in actuality, as we all know, things as they are and as they have been, in the arts as in a hundred other areas, are stultifying, oppressive, and discouraging to all those, women among them, who did not have the good fortune to be born white, preferably middle class, and, above all, male. The fault lies not in our stars, our hormones, or our menstrual cycles, or our empty internal spaces, but in our institutions and our education—education understood to include everything that happens to us from the moment we enter this world of meaningful symbols, signs and signals." Now in 2015, I wonder how much our world has changed.
—Hahna Yoon