The ultimate Korean BBQ restaurant guide
If you're looking for a classic Korean barbecue, the choice can be overwhelming. Let us help you to some of the best meat in town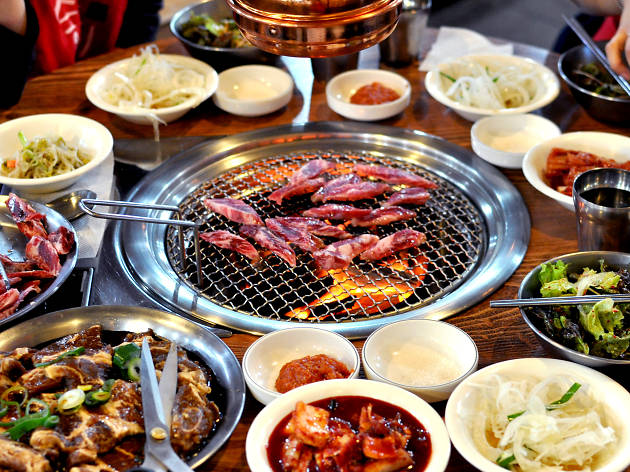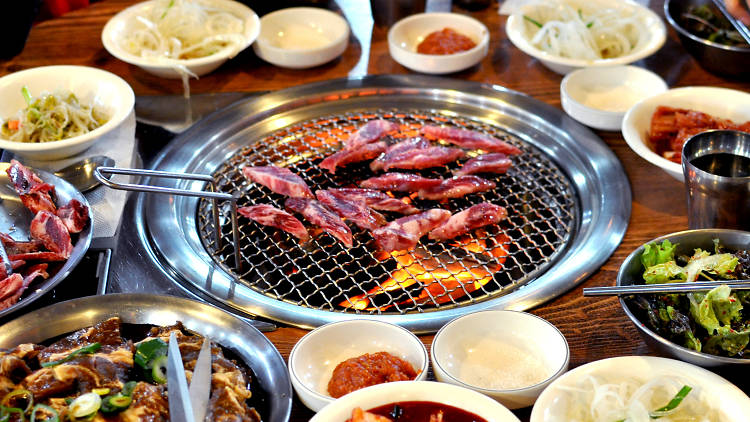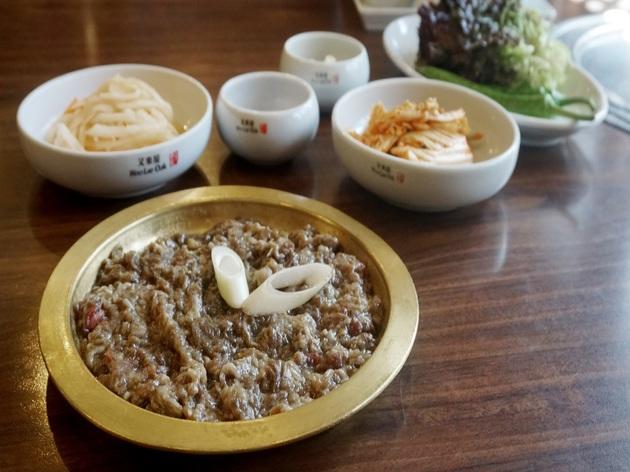 Wooraeok has been serving naengmyeon, noodles in icy cold broth, since 1946 and is one of Seoul's most famous old restaurants. While many naengmyeon stores have relatively shabby exteriors, Wooraeok has a classier atmosphere and is quite pricey for a normally inexpensive dish. But with their reputation and flavor, it's worth it: Wooraeok's naengmyeon is known for its flavorful, rich broth. If you like the taste of buckwheat, try the "soonmyeon," which has a higher percentage of buckwheat content. As with other Pyeongyang-style naengmyeon houses, Wooraeok is always filled with senior citizens, nostalgic for the tastes of earlier times. Looking for someting more filling than noodles? Another popular menu item is their bulgogi cooked on a copper grill, known for its strong seasoning. The diverse menu also includes yukgaejang (hot spicy meat stew) and galbi (grilled short ribs). Koreans often finish a meal of grilled meat with a course of naengmyeon, so save room for their signature dish if you're ordering meat. Wooraeok is easily accessible by car or public transport: it has a spacious parking lot and is also located near the subway.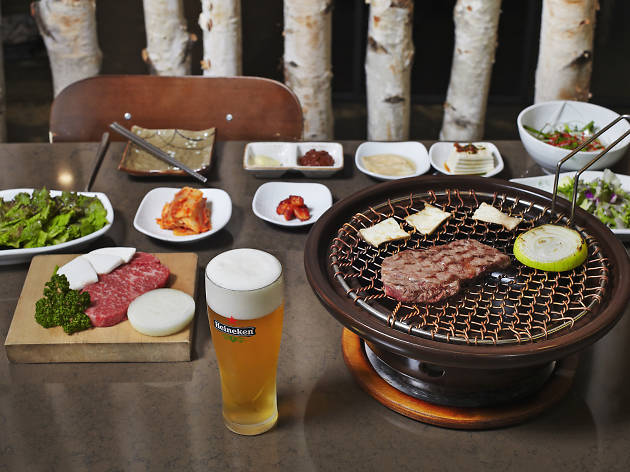 When you walk along the street behind Itaewon Hamilton Hotel, you'll see a row of windows that are wide open and through which there'll be groups of foreigners grilling meat. It might be the unlikely geographical location of Maple Tree House in Itaewon, or the modern interior that doesn't look like your typical Korean BBQ place. Whatever the reason may be, one thing that's for sure is that it has captivated the hearts of Koreans and foreigners alike. There's always a 50:50 ratio among customers. It's also a popular spot for workers to go for their company get-togethers. The signature Maple Tree House dish is the aged hanwoo (Korean premium beef) sirloin. The thinly sliced beef loin that comes with a savory sauce is also a favorite house dish. When they open up all their windows in the evening, a cool breeze blows through, making it the perfect setting to enjoy your Korean BBQ and Heineken beer.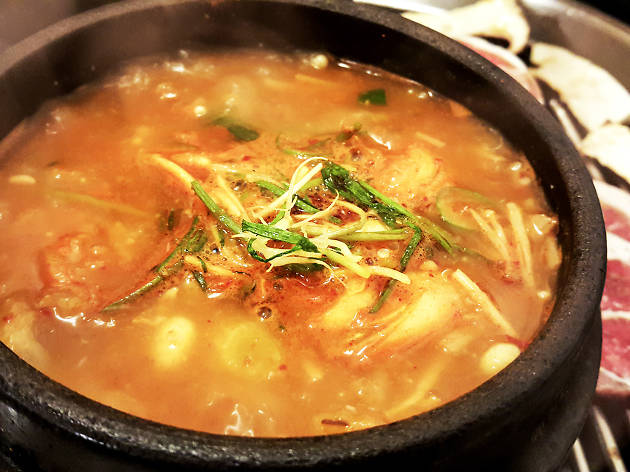 Restaurants, Korean barbecue
When you pass the line in front of the dried pollack soup eateries in the neighborhood of Mugyo-dong, you'll come across a sign that reads "Hwangbuja." It's part of the Nakdonggang restaurant. If you're feeling like some stew for lunch you can hit up this popular eatery. If you're craving grilled frozen sirloin and doenjang jjigae (soybean paste stew), turn the corner and enter Nakdonggang. They have a unique technique of freezing the sirloin solid, slicing it thin, and grilling it on quality charcoal. The sliced meat is so thin that it cooks almost instantly, but expert grillers can control the process so that the meat is cooked to medium, not all the way. Slap on some spicy, tart seasoned leek and spicy radish salad and wrap it up in some lettuce for heaven in your mouth. The Nakdonggang doenjang jjigae, which is one of Seoul's top five doenjang jjigaes, is eaten afterwards as part of the "rice course." With beef and spring onion, radish, and tofu, their doenjang jjigae is an exemplary model of a dish that tastes "clean"—an important virtue for Korean food in Seoul.