April Fools by Maria Bendini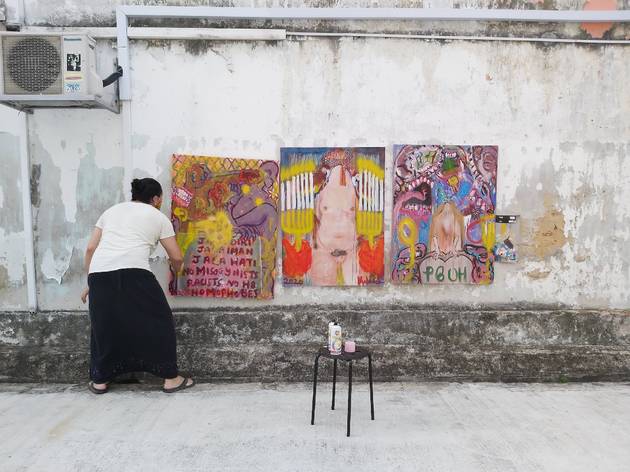 1/3
Photograph: Coda Culture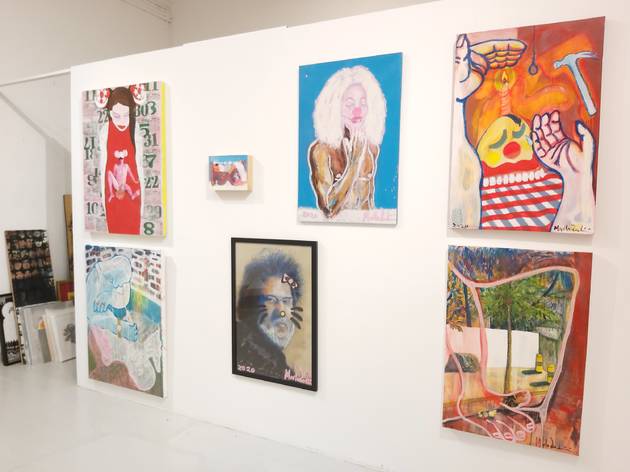 2/3
Photograph: Coda Culture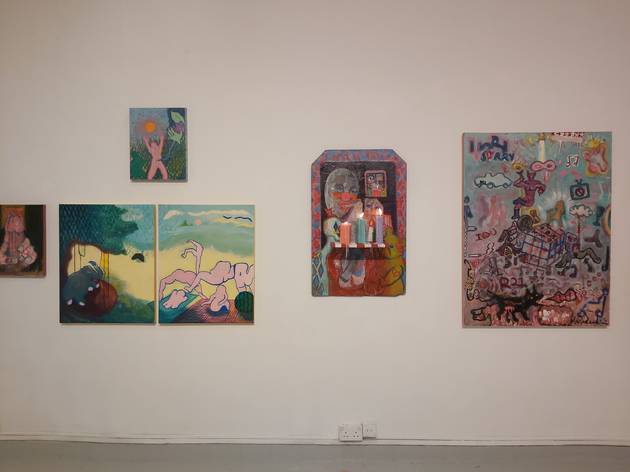 3/3
Photograph: Coda Culture
Time Out says
Most people in the art world will probably know artist-activist, drag queen, pole-dancer and aerialist Marla Bendini. Formerly known as Bendini Junior Ong, Marla's identity was born in 2007 as an amalgamation between art and life. She wanted to explore liminal identities and fluidity in perspectives. It comes as no surprise that the transgender visual performance artist is holding her solo exhibition at Coda Culture, an independent art gallery known to challenge societal norms.
Aptly titled April Fools, it features a collection of vibrant and exciting new paintings. The exhibition features a variety of figurative works, with characters and narratives waiting to be shared and deciphered. You'll see an explosion of colour, symbols, and stylistic techniques – along with collaged elements and figures that make up a bigger picture. Here's an interesting fact: some of the works date back to 17 years ago when the artist was still an art student at a junior college. If it's any indicator, her featured work titled You don't need medication, you just need affection has been sold even before the exhibition opens to the public.
Do note that due to the evolving Covid-19 situation, viewings of April Fools at Coda Culture are by appointment only. For enquiries, send an email to codaculturesg@gmail.com.
BY DEWI NURJUWITA
Details
Users say