5 reasons why the movies still have some magic about them
In this day and age of online video streaming, there's still reason for you to head to Cathay Cineplexes for the movies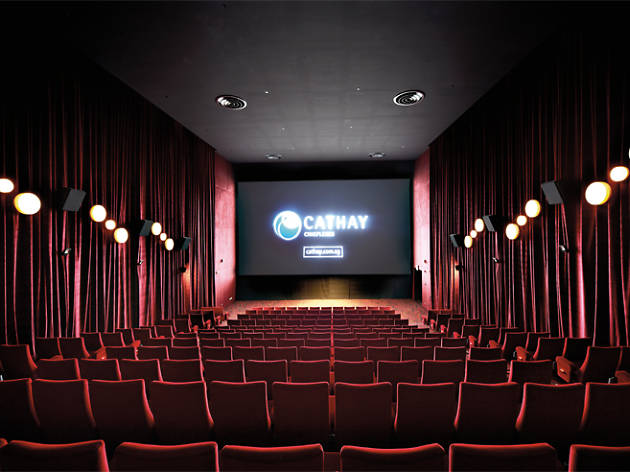 Sure, cosying up in bed with a video on your laptop sounds tempting. But nothing beats watching films the way they were meant to be watched: in a cinema, with surround sound and all. Here's why you should head to Cathay Cineplexes to catch the next big blockbuster.
To stay spoiler-free
Spoiler alert: They brought Matt Damon home. Snape killed Dumbledore. Han Solo is dead. Dodging spoilers is hard work – we've all been there, frantically scrolling past the fiends on our Twitter feeds who've already seen the movie and won't quit yabbering about it. Catch all the latest films when they hit the big screens at Cathay Cineplexes to get the upper hand. That way, you're part of every pop culture conversation, too.
The cinema's right next door
Catching a movie at the theatre is super easy with the many Cathay Cineplexes island-wide. Pick from any of Cathay Cineplexes' seven locations, many of which are in the heartlands and residential neighbourhoods such as AMK Hub and Causeway Point. And if you live near one of its movie theatres, no one's stopping you from heading to a midnight movie in your pyjama pants, either.

Cosy up in the Platinum Movie Suites' recliner seats
To lounge in luxury
Cathay Cineplexes has brought luxury to the silver screens with its Platinum Movie Suites (tickets at $28 on weekdays, $38 on weekends). Think leather recliner seats, free food platters, in-seat dining, bar services and lounges. Cathay Cineplexes Platinum Movie Suites offer privacy, comfort and lots of space – no more jostling with your seat neighbour over the armrest or cup holder. Kick back, relax and curl up on plush seats while you sip on cocktails and chow down on bites like samosas, potato wedges, and stir-fried chicken.
For the full cinematic experience
For the most part, films are made for the cinema. After all, the dinosaurs of Jurassic World just aren't that intimidating when they're only a couple of inches high on your computer screen. Cathay Cineplexes boasts state-of-the-art digital projection that does justice to the best of modern cinema, such as the full grandeur of the Millennium Falcon, Chris Pine's blue eyes or Leonardo DiCaprio's bear-wrestling scene.

Skip the queues with self-ticketing kiosks
For the sweet deals
The smell of popcorn, the satisfying crunch of nachos, what would the cinematic experience be without that? You'll get your money's worth in movie snacks, candy and drinks at Cathay Cineplexes if you're a Mastercard holder – enjoy F&B discounts and lower prices when you purchase tickets ($8 on weekdays, $10.50 on weekends) or movie snacks with your Mastercard.
To be in the room where it happens
The cinema's appeal also lies in the fact that it's a shared experience. The magical thing about going to the movies is being able to laugh, cry and gasp along with others as a story unfolds. No horror flick is complete without the full darkness of the theatre and someone else screaming louder than you at jump scares. Nor is a comedy complete without the laughs from your neighbour – yes, even the obnoxious guffawing from the row behind.
Get your tickets and head to the movies. Cathay Cineplexes (cathaycineplexes.com.sg).