Interview: Choo Yancheng on how to trade beers
Want more unique beers not available in Singapore? Pharmacist-in-training Choo Yancheng dishes out some tips on trading brews online with other beer enthusiasts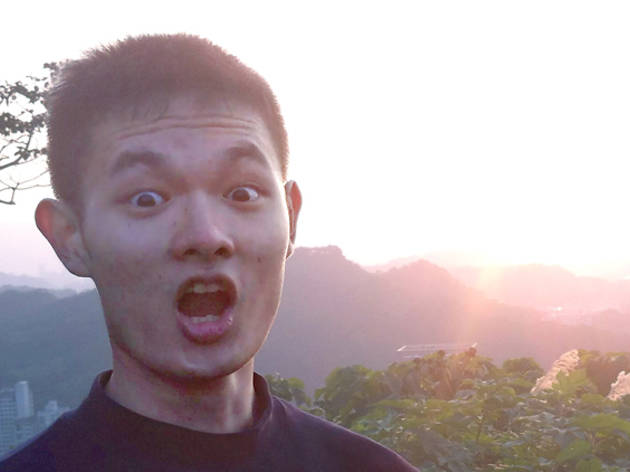 Pharmacist-in-training Choo Yancheng sends and receives rare bottles of beers when he isn't cramming his head with pill chemistry and prescription notes. He trades brews online with other bottle enthusiasts and gets a one-up over his friends by scoring beers not available in Singapore from his contacts overseas. We speak to him to learn more about this method of trying new beers.
'In the US, trading relationships can be so close that people just send boxes of beers to one another as a surprise'
When did you start trading beer?
I started in the middle of 2014. I got the idea from the RateBeer forums, where lots of beer topics are discussed, including trading.
What are the coolest beers you've received from a trade?
I've been extremely pleased to receive a New Glarus Sour Fruit: a wild ale made with blackberries. That beer was a top-rated sour ale that was going for $300 for resale at the time. Anchorage Brewing's A Deal with the Devil is another. It's a 17 percent alcohol barley wine aged in cognac barrels, brewed in Alaska and very hard to get. It's one of the beers that I'll remember for life.
Is it a disadvantage being a beer trader in Singapore?
Yes, unfortunately it is. Not a lot of traders want to send beers to Singapore as the shipping rates can add up, and there aren't many beers available here that they might want. In the US, trading relationships can be so close that people just send boxes of beers to one another as a surprise.
Any bad experiences swopping beers so far?
I've fortunately dealt with good people so far, and nothing horrid has happened. I hope it stays that way!
How to trade beer in four easy steps
1. Find a beer forum

Beer review sites such as RateBeer and Beer Advocate have sub-forums dedicated to linking traders up. It might be a little intimidating at first, but you'll soon get the hang of all the lingo. Reddit's 'beertrade' sub-reddit is also an option, but Choo warns that users there have a tendency to be scammy – so watch out.
2. List and follow up
Start a thread advertising what you have and what you'd like in return. You'll find yourself exchanging messages negotiating a trade with other hopefuls. 'Usually, the less experienced trader with a lower reputation and trade feedback [usually recorded in one's forum profile] makes the first move,' explains Choo.
3. Send your beers out
'Each trader bears the cost of their shipped package,' Choo says. 'I usually get friends visiting the US to pick up beers for me, as that's where most of my trades take place.' Tuck your bottles in thick layers of protection – you don't want your recipient to receive glass shards and the sour pong of disappointment.
4. Pay tax, receive beer
'I would strongly advise you declare to customs whatever bounty you have,' say Choo. This is important especially if you're getting a friend to fly in with your stash. If your beers are shipped in, chances are the Singapore Customs will intercept your package and send you a notice to pay the alcohol tax. Bummer.