52 Undiscovered Experiences: KIDS
Family-friendly activities and venues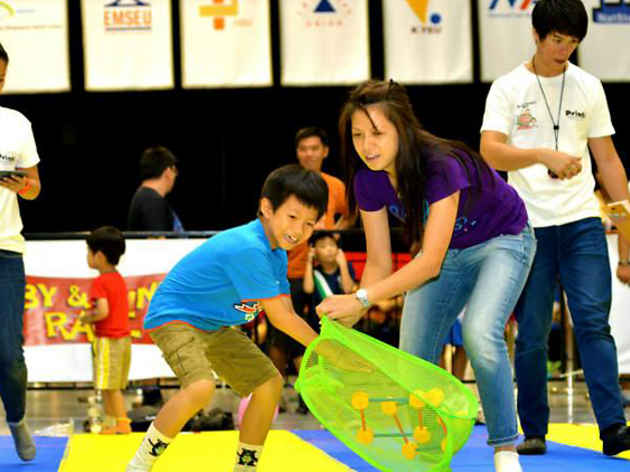 Explore the largest indoor playground on the island
At 35,000 sq ft, eXplorer Kid is sorta similar to 'Hotel California': you can check out any time you like, but you can never leave. Because your kids won't want to.
With an obstacle course that rises up three storeys, a 3m-tall rock-climbing wall, and a massive pit with more than 2,000 foam balls, the largest indoor kids' playground in Singapore promises a whole day of family fun. Who knows – you might get in on the action, too.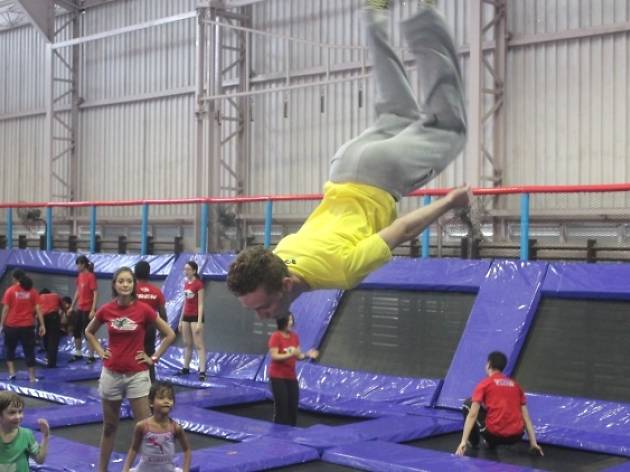 Make like a jumping bean
Defy gravity at AMPED Trampoline Park, the first of its kind in Singapore, where an hour of non-stop jumping will have your kids sweating and burning energy – without you panting after them.
With more than 5,000 sq ft of interconnected bouncing platforms, a foam pit and parkour walls, there's no limit to the tricks the little ones can perform: back flips, splits and all kinds of crazy spins in the air. Just be sure to book a slot before you arrive.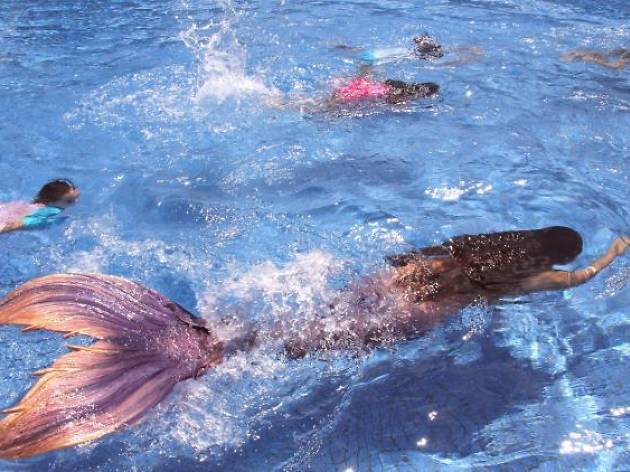 Be a mermaid for a day
So you wanna be a mermaid? Splash your way to Syrena's Mermaid School, where your kids – and the child in you – will learn how to channel your inner Ariel, complete with a shimmering tail.
Syrena, who's the first (and possibly only) 'mermaid' in town, caters to students of all ages and swimming skills, and welcomes everyone to join the sisterhood. The programme comprises four levels of certification, with lessons on topics like how to care for your 'tail', how to swim safely, and fun facts about mermaids in pop culture.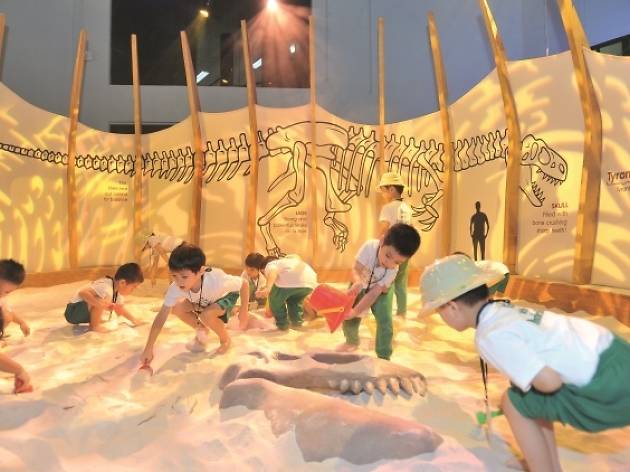 Dig for dinosaur bones
A science centre specifically for kids, KidsSTOP is an interactive space that features various areas for the pint-sized scientists to run wild and dirty their hands.
Galleries are divided into themed zones with exhibits that encourage kids to get creative, learn about Mother Nature and even scrounge for mock dinosaur skeletons in a massive sand pit. KidsSTOP also puts on activities, such as a Lego-building workshop, a primer on the science that goes into cooking, and a 'mystery' in which the little ones get to play detective.