Chinese New Year Buffet at Halia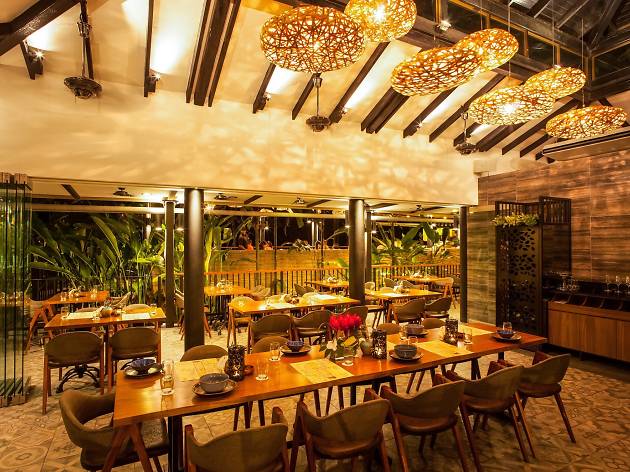 Celebrate Chinese New Year with your loved ones (at least 39 of them to be exact), at Halia in the Singapore Botanic Gardens. The long menu is mainly comprised of Western food but do not fear because to kick off the feast is a cured salmon version of yu sheng. A sample of what's on offer include cold dishes like tiger prawn cocktail and a variety of salads, spiced pumpkin soup and hot offerings of Norwegian salmon with salted black beans in coconut cream and wok-friend striploin beef are some of the dishes to fill your belly. As for all the kids' favourite course, dessert, there are salted caramel and chocolate tartlets, oreo cheesecake and apple crumble accompanied by vanilla sauce- just some of the sweets on the menu. Complimentary soft drinks are served for four hours of the dinner service.
Reservations for this menu requires a minimum of 40 people. Call 6287 0711 or email Halia for lunch or dinner reservations.