Find me a date: Tony and Jia Yin
These city kids ditched Tinder and let us play matchmaker. Here's a blow-by-blow of their blind date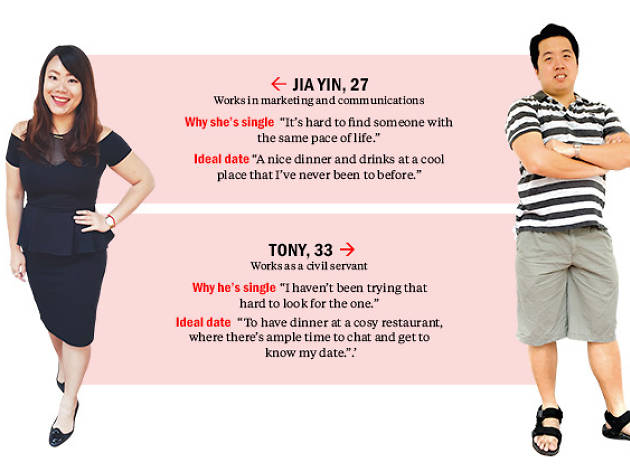 The date: our daters had a meal at Wooloomooloo Steakhouse
First impression
Jia Yin: "He arrived a minute earlier than me and seemed like a dependable guy."
Tony: "She was chatty and friendly. It was easy to connect with her."
Chemistry
Jia Yin: "He was easy to talk to as a friend. But there were no sparks or chemistry."
Tony: "I'm not so sure about chemistry. I couldn't sense if there was any mutual interest."
Awkward moment
Jia Yin: "There were a couple of awkward silences after we were done with a topic."
Tony: "We took some time to warm up to each other, but the food and wine helped."
Afterwards
Jia Yin: "We took the same train back and just continued talking."
Tony: "I asked her for her number but I haven't texted her yet."
Verdict
Jia Yin: ♥♥ "There were no sparks. We could talk and got along normally, but I don't think I'll see him again."
Tony: ♥♥♥ "We are too different in terms of lifestyle and spending habits so I'm not sure if I will pursue this."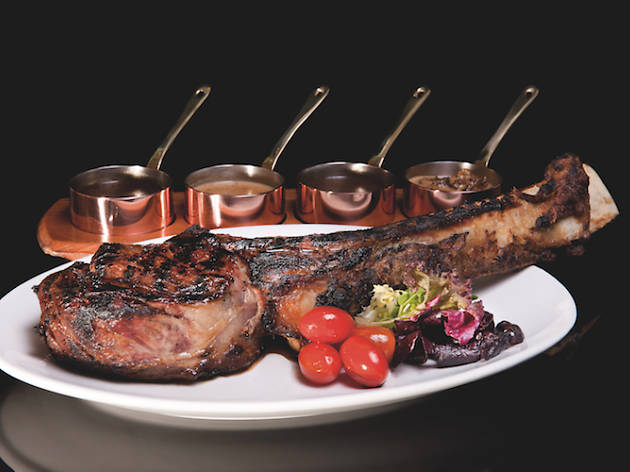 The atmosphere
"We had a window seat with an excellent view – it's a great place to bring a date." – Tony
The food
"The steaks were huge. I had to help her finish her food so I was stuffed." – Tony
The drinks
"The service staff gave excellent wine recommendations that paired beautifully with the food." – Jia Yin