Revo-lutionary shades
If you're been hunting for a pair of performance sunglasses for your favourite sport or hobby, look no further than REVO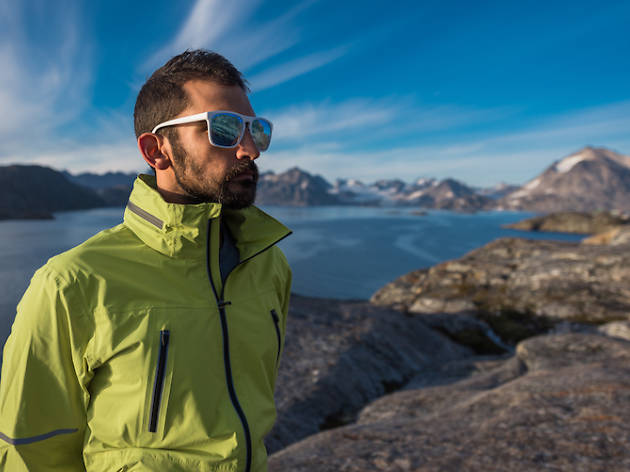 Whether you're out at sea, trekking through a nature reserve or cruising down the expressway, protect your eyes with REVO sunglasses. These stylish shades are designed for the more active among us: they shield your eyes from a full spectrum of light, including UV rays, blue light, and high-energy visible light. And with a type of lens for every activity, it's easy to pick out one for your needs.
The original performance sunglasses
RE1021 05 Blue Water Lens
Made from the same iridescent coating that was developed by NASA to protect billion-dollar satellites and astronauts from harmful radiation, REVO has the most advanced high-contrast polarised sunglasses around. Each lens wields three to six layers of mirror coating to protect the wearer from harmful rays.
Maintaining clear vision is key – especially when you're exposed to the elements out at sea when sailing or kayaking. REVO lenses also include hydrophobic and oleophobic coats that repel water and sweat, while blocking reflections bouncing o the water on sunny days.
Light management system
Gearing up for a trek around MacRitchie Reservoir Park or the Southern Ridges? You'll
be protected in the great outdoors thanks to REVO's light management system. REVO works with professionals in different fields such as golfers, coast guards and mountaineering experts to develop specific lens colours that enhance vision clarity.
Take the Champagne lens for example: its subtle pearlescent colour delivers an incandescent effect and only allows 14% of light in, even on scorching days, so you'll feel more than comfortable strolling around the city.
Protection above all else
REVO lenses o er complete UV, high-energy visible (HEV) light, and blue light protection. Each lens is 100% polarised, so it'll protect your eyes from screen glare while you fiddle with your smartphone or camera when attempting to snap the perfect shot.
Even under blazing conditions, the sunglasses absorb up to 89% of visible light, which means that you'll be able to take in the beauty of your surroundings without needing to squint.
A charitable deed
RE6008 09 Solar Orange Lens
Best of all, you'll be doing some good with each pair of REVO sunglasses you buy. The brand is teaming up with U2 lead singer Bono, to donate US$10 for every pair of sunglasses purchased, and hopes to raise US$10 million for the Brien Holden Vision Institute to bring vision to those in need by 2020.
Find REVO at these selected authorised dealers: SICC Pro Shop, The Sunglass Shop, Optique Zone, First.Eyesimage.Com, Plus Minus EyePoint, Raylite Optical & Trading, Eyewear Optics, Ming Ming Optical Co, YES Eyewear, Pearl's Optical Co, AS Optics.