Five ways Night Safari will wow you
This holiday season, Night Safari transforms into the wondrous world of Mystica, whose flora and fauna aren't exactly what they seem
So you haven't been able to go on a holiday while your friends are making you jealous with theirs. Fret not – you can take an outta-this-world trip right in Singapore. From November 27 to December 12, Night Safari becomes Mystica, a magical land filled with ethereal lights, stunning performances and, yes, nocturnal beasts. Here's what you can expect.
It's a real-life fantasy
Step through the 'portal' at the entrance of the Night Safari and it's like landing on another planet. Parts of the wildlife park are decked out in bioluminescent decor, with weird and wonderful flora and fauna that glow and pulse throughout the night.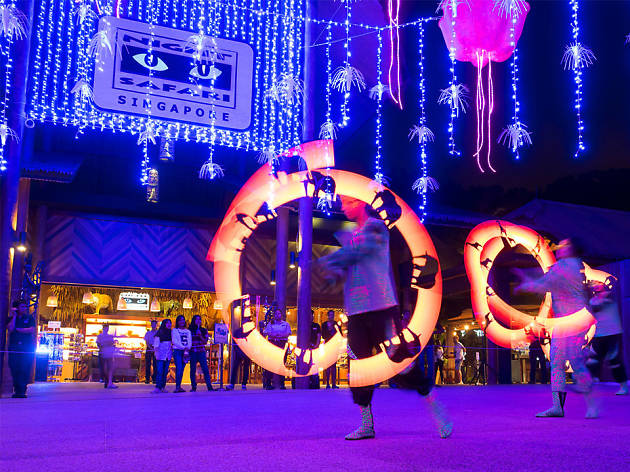 And these lights will come alive
Not literally, of course, but performers armed with light-emanating wands and staffs will twirl around as you approach Night Safari, beckoning you in. This isn't a sit-down yawn-fest, either. The cast will mingle with the crowd so you'll be right up against the spectacle – blink and you'll miss it.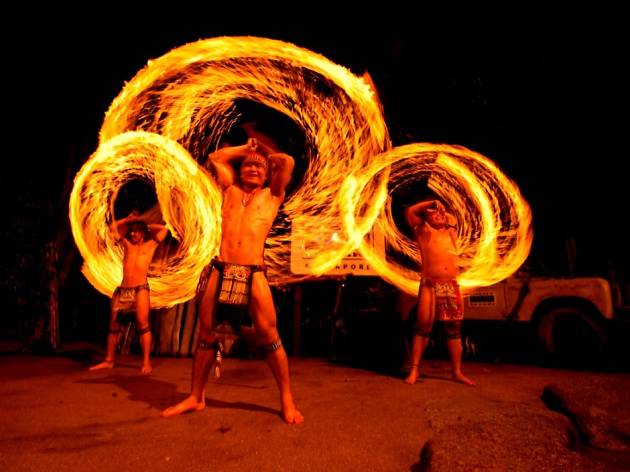 There's a glow-in-the-dark fire show
Double the danger! Okay, we're only kidding. Night Safari's regular tribal fire-twirling shows – called Thumbuakar – take on a surreal tone as these pyro warriors, throbbing to the rhythm of the lights and glowing in the dark, swallow flames and throw fire up into the air.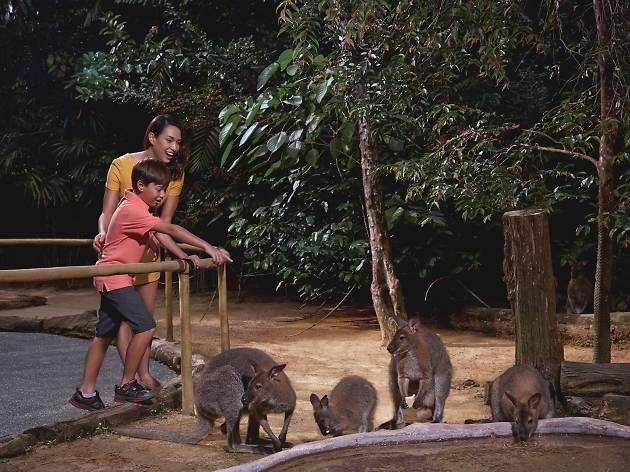 Learn more about the animals
In Mystica, you'll be able to witness these nocturnal creatures hunting for food as they would in the wild. Special, sparkling devices are placed within the exhibits of many animals – and they'll have to pry these devices open, mimicking an actual hunt. Do food packages with light beacons attached to them help a sloth bear awaken from its slumber? Maybe we'll find out here.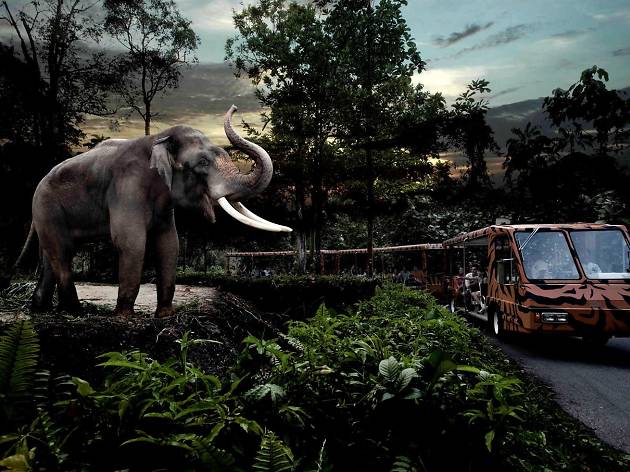 Everything else in the park remains open
Which means: more to check out. Our recommendation is to hop on the Tram Safari for a 40-minute guided tour. You'll be whisked through seven zones – they mimic different regions on Earth – where you'll see lions, zebras, rhinos, deer and other animals. A few species (the non-fanged ones, natch – think tapirs and deer) will even be so bold as to sidle up right alongside you for an up-close and personal experience with nature.
Mystica is at Night Safari from Nov 27-Dec 12.